Steven Paul Jobs
American inventor, entrepreneur, marketer, and one of the co-founders of Apple.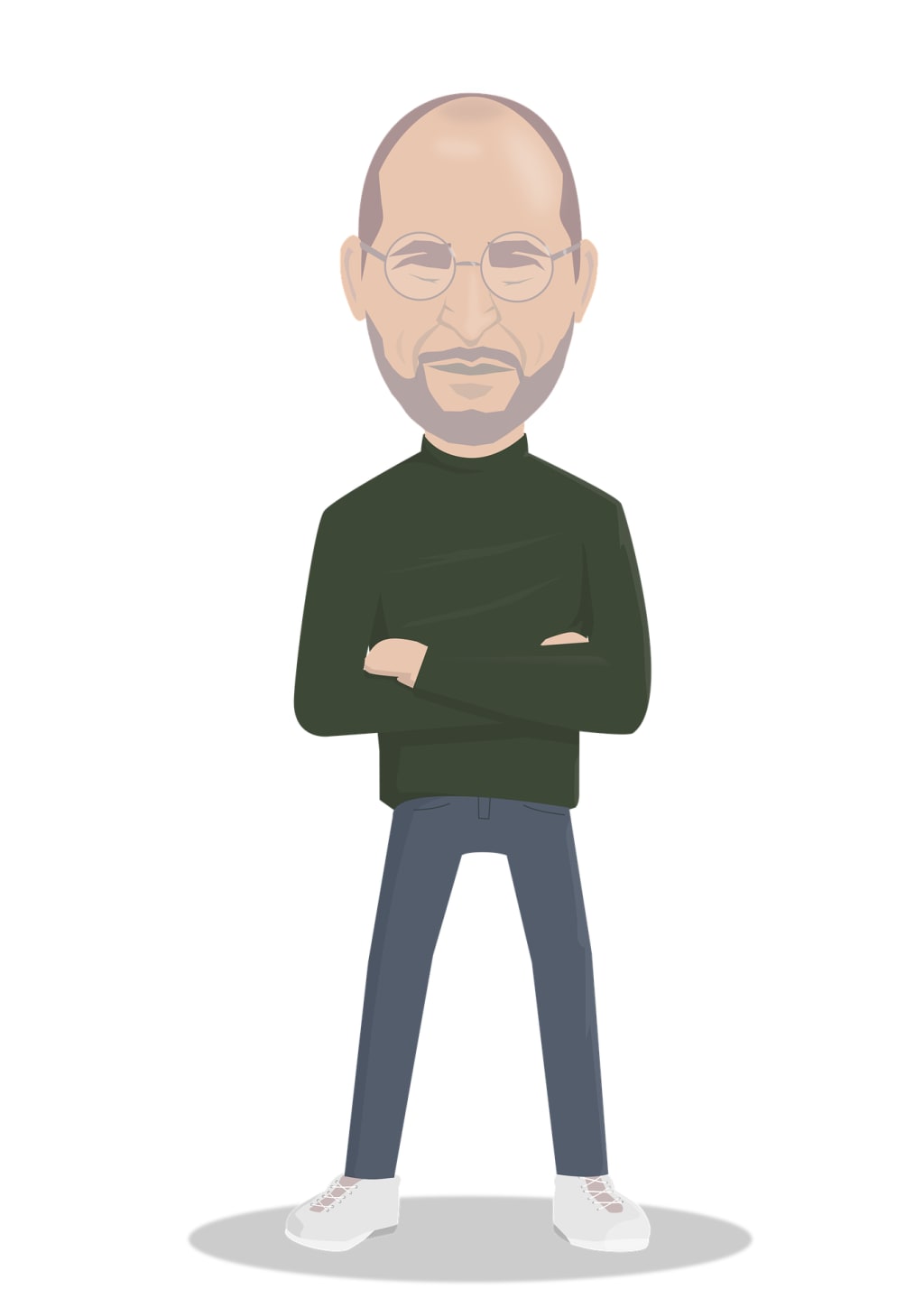 Image via pixabay
Jobs' biological father, Abdel Fattah John Chandry, was a Syrian-born immigrant who believed in Islam and his mother was a housewife. Grandfather was a self-made millionaire. Abdul Fattah Chandry studied at the American University of Beirut in Lebanon and then at the University of Wisconsin for a PhD in International Politics. He met Jobs' biological mother, Joanna Siebel, while working as a teaching assistant in a class. Joanna was born on a farm in Wisconsin into a Catholic family. Abdul Fattah Chandry wanted to marry Joanna Sieber, but Abdul Fattah Chandry was a Muslim, and Joanna's father was adamantly against the marriage. Unable to get married, Joanna finally had to go to San Francisco, California to give birth to Jobs, and through a midwifery doctor arranged to be brought up by Jobs' later adoptive father Paul Jobs and adoptive mother Clara Hargopian.
Jobs focused on extracurricular art and Zen during his college days. After he dropped out of school for some reason, he started a business in the boom of personal computers in the late 1970s. He joined Apple's co-founder Steve Wozniak and its first investor. Mike Markkula collaborated with others to design, develop and sell the Apple II series. In the early 1980s, Jobs was the first to see the commercial potential of the mouse-driven graphical user interface at Xerox PARC and applied it to the Apple Lisa and a year later the Macintosh, Apple The introduction of this technology has greatly enhanced the ease of use and popularity of computers. In 1985, after losing ground in a boardroom battle, Jobs left Apple and founded NeXT, a computer platform development company specializing in higher education and the business market. In 1986, he acquired Computer Graphics from Lucasfilm. division, established Pixar. He is credited as the executive producer of Toy Story (1995). He served as CEO of Pixar Animation and held a 50.1% stake until the company was acquired by The Walt Disney Company in 2006, which made Jobs Disney's largest individual shareholder (with a 7.4% stake) and a board member. In 1996, Apple's board of directors decided to buy NeXT, bringing Steve Jobs back to the dying Apple as interim CEO. He has been the official CEO since 2000, leading Apple to create a brilliant era of iPod, iPhone and iPad. ] From October 2003, Jobs battled with pancreatic neuroendocrine tumors for eight years, and finally resigned as CEO in August 2011. During his third sick leave, Jobs was elected chairman of Apple. During his lifetime, Steve Jobs was considered an iconic figure in the computer industry and entertainment industry, and he was also regarded as the creator of well-known digital products such as the Mac, iPod, iPhone, and iPad. He also appeared on the cover of Time Magazine seven times and was considered one of the most successful businessmen in the world at the time. In 2007, Jobs was named the most powerful businessman of the year by Fortune magazine. Jobs' career has greatly influenced the legend of Silicon Valley venture startups, and he has spread the aesthetic-first design concept to the world. His devotion to minimalist and convenient design has won him many loyal followers.
On July 1, 2022, the White House posthumously awarded the Presidential Medal of Freedom. Celebrating his vision, imagination and creativity for inventions that have and will continue to change the way the world communicates and transform the computing, music, film and wireless industries.
Steve Jobs was one of America's greatest innovation leaders, and his extraordinary talent made him the man who could change the world.
Steve Jobs is regarded as an iconic figure in the computer industry and entertainment industry. At the same time, he is also regarded as the creator of well-known digital products such as Macintosh, iPod, iTunes, iPad, and iPhone, which are popular among millions of people around the world. , profoundly changed the way of modern communication, entertainment and even life.
history
About the author
I mainly write introductions about new technologies, long and short stories, and occasionally some personal experiences. Follow me if you like!
Reader insights
Be the first to share your insights about this piece.
Add your insights