Social Media Apps You Should Be Using in 2018
LinkedIn, WhatsApp, Swarm, Clips, Viber, and VSCO are just some of the social media apps that you need to have downloaded this year.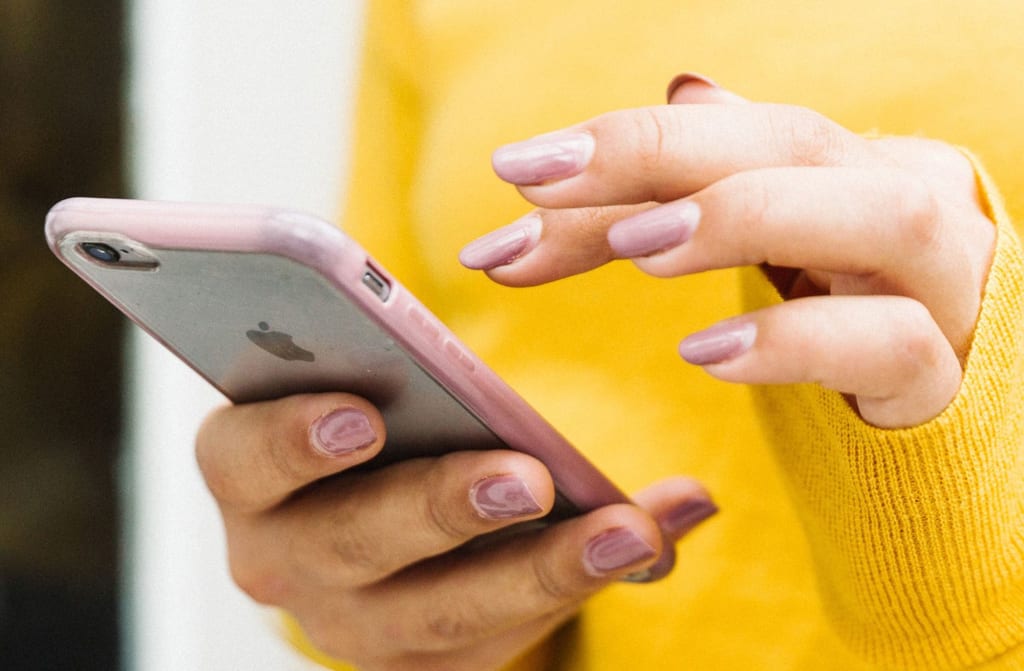 For the sake of this article, we have left out the most popular social media apps such as Twitter, Facebook, and Snapchat, and instead focused on the up and coming platforms that have the potential to grow to an Instagram level.
From photo sharing apps to places to share connections for jobs, music, or conversation, these apps are well worth the download, because who would pass up an opportunity to better connect online in a society such as the one we live in?
VSCO is a photo sharing app that allows users to create images with their own customizable photo editor, discover popular posts by the VSCO team for inspiration, and connect with other creators and friends to engage with users all around the world.
As one of the best social media apps you should be using in 2018, VSCO's popularity is still rising. What makes VSCO so different from other social media platforms? There is no pressure from likes or comments, because there is no option to do so. So without the pressure to gain 1,000 followers and 100 likes on each of your posts, you can upload as you please and as much as you want.
Next on our list of the top social media apps for 2018 is WhatsApp, a free messaging platform that allows you to call and send messages to friends and family with ease. Using internet connection, WhatsApp allows you to call and text without using your phone's service, simply your wifi, so you don't have to pay for long distance calls or messaging, or simply text messaging in general, wherever you have an internet connection.
Plus, the group chat feature is what sells the app, allowing for easy conversations with your contacts that allows you to stay in touch with your family or friends. Simply use your phone number to log in, and you'll be able to connect in an instant.
Everyone should be familiar with LinkedIn by now, but downloading the app allows you to access the platform with even more ease, opening more opportunities up to you.
Allowing you to connect with potential professional partners or connections, LinkedIn is one of the best ways to discover relationships with people in the business world. You can share your resume and apply to jobs as well as message with other users and search for employees.
Swarm is definitely one of the most unique social media apps, but you won't want to live without it once it's downloaded. A platform that allows you to share and keep track of the places you visit, the app is a memory holder.
A great way to log your life, you can also share this log with friends, and find ideas of new places to visit from your connections. Whether you're looking for a new karaoke bar or an art museum, Swarm has it all. And you can always compare your places and see who else has checked in to the same spots recently.
Clips is a great way to amp up your social media postings by providing you with a video and picture editor that is geared toward perfectly your online aesthetic. A free app that allows you to make fun videos that are shareable with friends and family, Clips will help you tell a story with ease.
It will create animated titles, captions, and even record and take videos right on the app, adjust the length, mute the audio, or reorder the video. Perfect for creating a video for a friends birthday, or graduation, Clips allows you to create videos of your favorite pictures for easy posting and a personalised touch.
We couldn't make a list of the best social media apps for 2018 without mentioning SoundCloud. Though the app has been around for a while now, it is still a platform that deserves to be on everyone's phone. A place to listen to new music, discover unique artists, and share music yourself, this app is one of the best social media platforms for music in the app store.
Allowing you to create playlists, and most importantly stream free music, you can follow your friends and family, share music, and even post some of your own. With over 150 million tracks, the platform is one of the biggest music communities online.
Viber Messenger is a social network that allows you to connect with over 900 million active users worldwide. A free messaging and calling app, it will allow you to connect with anyone in the world by using just your WiFi, with group chat features, instant video messages, long-distance calls, secured communication, and even damage control options to delete messages you regret.
Plus, hidden chats, which allows you to hide the chats you don't want to view anymore; public accounts, which is a chat option that allows you to converse with your favorite businesses, personalities, and brands; and a secured contact list, which is protected by end-to-end encryption.
We had to include at least one dating app on our list of the best social media apps for 2018, and Hinge is the first to come to mind. Forget Tinder and Bumble, which are comprised of people who are simply looking for a one night stand, and instead give Hinge a shot.
Advertised for people who are "ready to escape the dating app games and find something real," the Hinge community prides themselves on providing genuine connections. The app is built with relationships in mind, and allows you to connect with people who are best suited for your lifestyle, needs, wants, and interests.
The Dots is a social network that allows you to showcase projects that you are working on. You can even tag the whole team that you collaborated with in order to be discovered by future employers, clients, and collaborators. A great social media for business advancement, you can upload text, images, or media from YouTube or Vimeo.
With an easy to use format, you can browse through creative projects to either be inspired by the community, or in search of an employee or collaboration. Much like LinkedIn, but with a more specific focus, you immediately have access to thousands of brands and industries with a simple download. Just some of the industries include design, fashion, media, and television.
To complete our list of the best social media apps, Google+ allows you to explore interests, connect with people with similar interests, join communities, build a customized home stream or news feed, and group things into collections. Owned and operated by Google, the app provides a social networking service that allows you to create an account that is attached to Google properties.
With, profile photos, about me, background photo, cover photo, work and school history, interests, and places lived, much like Facebook, Google+ allows you to keep up with friends and connect with new ones based on similarities.
social media
Passionate about writing, animals, makeup, movies, friends, family, learning, exercising, and laughing!