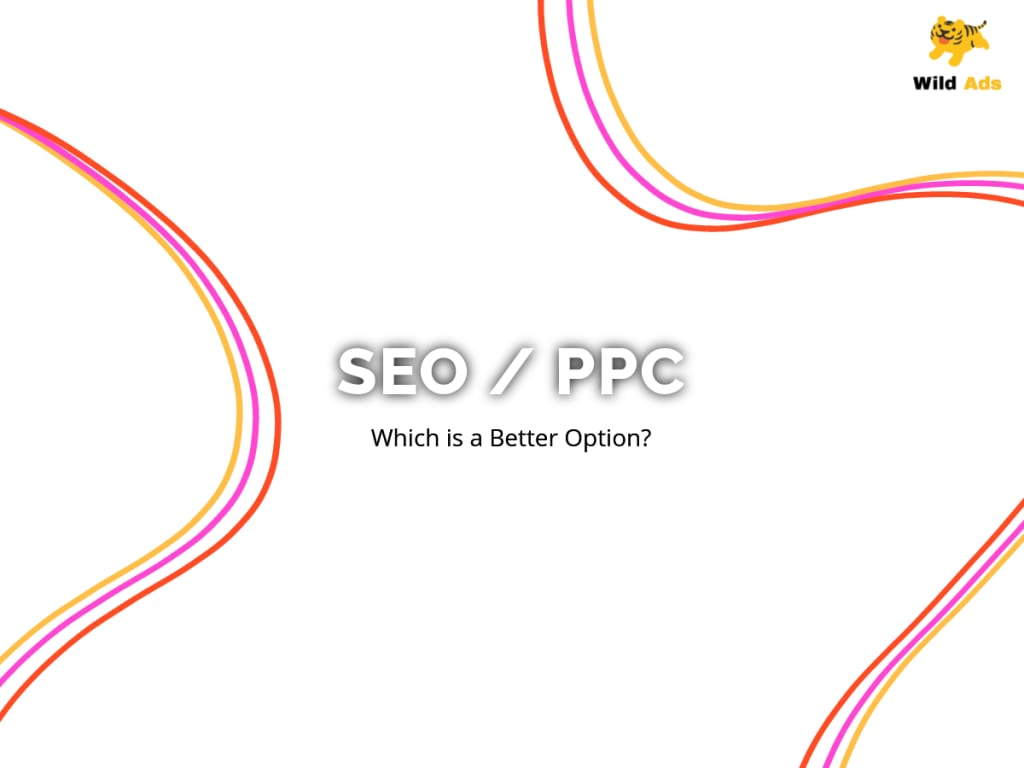 We often hear this question as to which digital marketing technique is better SEO or PPC? Every digital marketing specialist has been bombarded with this question at some point in his career. Answering this question can be dicey as it depends on a lot of factors including goals, marketplace and current situation of the company. Hence, the answer is bound to vary for different companies.
In this place, I'm really going to consider the advantages and disadvantages of both PPC and SEO as a marketing strategy and offer some suggestions in selecting the most appropriate station for your client. This blog is an ultimate guide to understanding the pros and cons of both the techniques and gives you an insight into how they work. However, what can help you sustain in business in longer run would be strategically aligned PPC and SEO campaigns working together.
Advantages of a PPC campaign:
PPC, or Pay-Per-Click Advertising , is an online advertising strategy that is used to direct visitors to your website. True strengths of PPC campaigns are expansiveness and speed. PPC campaigns are extremely useful if you want quick results in a short span of time. It provides useful data and works excellently well on other marketing channels too. With an effective PPC campaign, you can land on the first page for a range of targeted terms in just one day. It can easily track conversion goals and align website traffic to the end goals of the loyal customers. PPC campaigns can be tailor made to suit the client and budget requirements of the clients. No wonder that PPC advertising has proven to be profitable and reliable channel for companies seeking quality traffic and quick conversions.
Advantages of a SEO campaign:
Search engine optimization services are a powerful tool for virtually any small business which is seeking to remain in top rankings on search engines. One of the ultimate benefits of SEO campaigning is increased visibility in the Google search engines. Apart from that, it can play an instrumental role in redirecting highly qualified audience to your website. A good SEO campaign can bring you valuable customers and therefore help you in building your brand. This in turn can increase your profits exponentially. Hence, in a nutshell, SEO campaigning can bring out positive results in the long run. Though it is more time consuming process, it can help you in increasing your credibility and building your brand authority amongst your competitors.
Useful Link - Things You Need to Know About SEO Algorithms
The War Against SEO
Search engine marketing is a time consuming process as compared to pay per click advertising. Search engine optimization is a long-lasting strategy and it can help you improve the rankings of your website incredibly. SEO is an intricate technique which can be mastered with years of theoretical and practical knowledge. It is a mix and match of a variety of tricks and tactics put together to suit a particular product or service website.
However you need to be sure that you are using appropriate white hat SEO techniques and not falling prey to unethical SEO tactics. Some of the black hat techniques which you should definitely avoid include comment spam, duplicate content, tiny texts and hidden links, unrelated keywords, cookie stuffing, social networking spam and the list is never ending.
Which campaign is the best ?
A smart digital advertising strategy will be perfect blend of SEO and PPC techniques. It would be wrong to rely on any one of them for long term marketing goals. They both go hand in hand when it comes to growing your business by leaps and bounds. Both have its own set of advantages and disadvantages but they need to work together for effective results. Both of them hold equal potential to land you on the first page in the search engines for the desired audience and targeted terms.
Benefits of Running PPC and SEO Collectively Would Comprise:
Keyword and conversion information from PPC might be fed into organic search (Search Engine Optimization). High-price key words, high-volume or low-converting (though still significant) keywords might be transferred from PPC to organic search.
In my opinion, an integrated search strategy that looks at both PPC and SEO is the best tactic. Results are enhanced in each channel by using both organic and paid. This isn't going to be right for each company, but surely for high-growth, competitive advertising industry. You will need to come up with a search engine strategy that is holistic and integrated.
Useful Link
COVID 19 [BUSINESS OWNERS] — You are LOSING if you don't have a website
About the Creator
I'm a SEO consultant and digital marketing expert. With five years of expertise, I can build scalable digital marketing strategies. My core competencies are paid marketing, PPC, SEO, SMM, Blogging and Local Search Marketing.
Reader insights
Be the first to share your insights about this piece.
Add your insights