There's no denying it - blockchain is going to change the world as we know it.

In fact… it already has.

Over the past 10 years, blockchain technology has given birth to cryptocurrencies like Bitcoin, Ethereum, and even Doge, which have taken the finance world by storm, and currently have a market cap of 1.4 trillion USD.
Hi is the new kid on the block that will dominate the crypto market in a few years. Two established crypto experts co-founded it; Sean Rach, the former Chief Marketing Officer (CMO) of Crypto.com, and Stefan Rust, the former CEO of Bitcoin.com. They aim to change the world of crypto by allowing more people access to financial ecosystems with low to no costs whilst creating immense economic opportunities for one and all. Hi is a place where everyone gets a piece of the pie- from membership benefits and digital subscriptions, a possibility to earn up 40% APY on your Crypto "savings", free money transfers across chat platforms, and more coming in the future.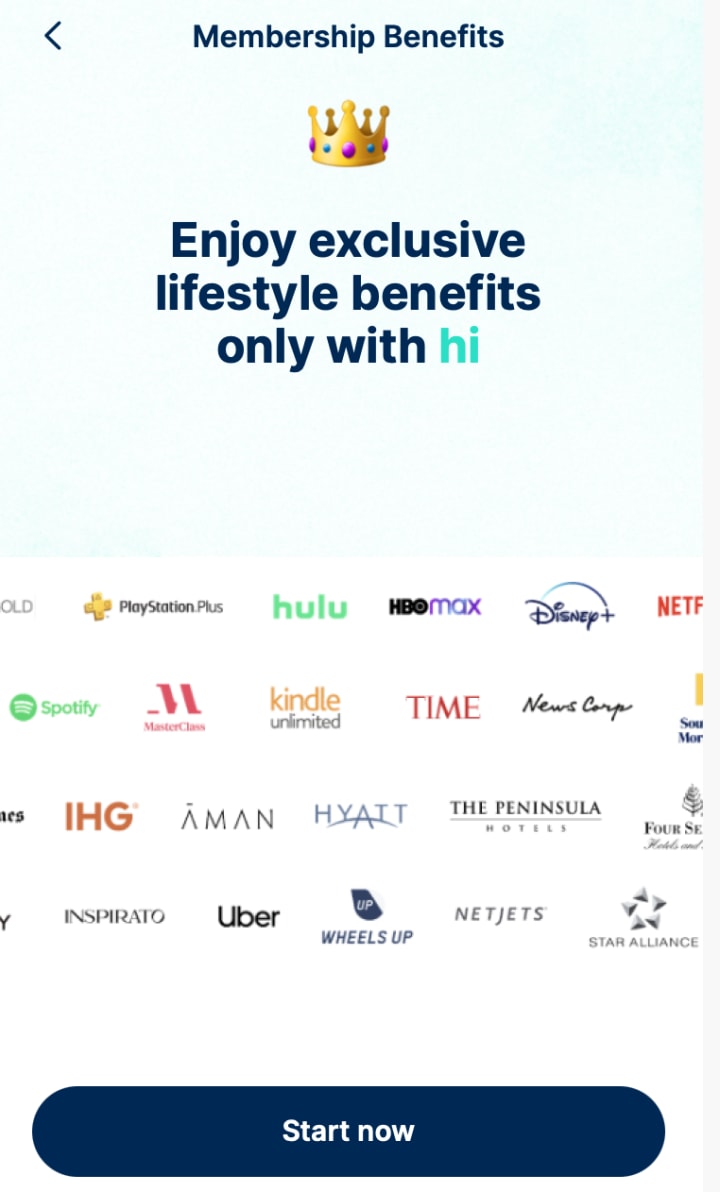 Source - Hi.comIt's a coin where the members are put first, even over profits. It is designed to be held; therefore, theoretically, the Hi coin is less volatile than other coins. It's clear that the founders are committed to increasing member value rather than chasing profits.
This is precisely the reason why so many news outlets have said it is a game-changer.
The HI dollar has the potential to make you a lot of money.
The more you own, the more power your membership gives you with the Hi dollar. Currently, the benefits are limited but great, with so much potential to grow. So far these include fee-less money conversion, interest-bearing accounts, and subscriptions (membership dependant) to platforms such a Netflix or Apple music. But most interestingly, their daily free giveaway; you just log on every day and answer a straightforward question. It takes a matter of seconds to earn another Hi-dollar.
You may be left thinking this is a scam. But remember that Bitcoin was once free or worthless $0.0. Back in the day, you could "earn" Bitcoin as well; I'm sure many people doubted its potential. Now, look at all of us suckers, wishing we'd put some money into the digital currency. With the hi-dollar, you could be one of the early adopters with zero risk. If you were one of the daredevils, who bought and held Bitcoin when it was worth mere cents, you'd be a millionaire today.
Now everyone is hoping for another Bitcoin price explosion. This is exactly why there are 1000's of new cryptocurrencies available. Each of which are incredibly volatile. Yes, you have the opportunity to hit the jackpot. But chances are you'll sink your life savings into a meme coin and be left broke.
Instead of risking your savings, why not take a shot on Hi-dollar. After all, it's risk-free, you don't have to spend a penny to earn.
Wait, what's the catch?
Hi.com is currently in the beta phase. Which means you have to be "invited" to be eligible to join. Don't you worry though, you can use my referral code: MagnusM. When you sign up through the app or website, it will ask you for a few details, a form of ID, and my referral code. Activate your account, then wait until the next day to get your first dollar. When you join, I earn a tiny portion of a coin. You scratch my back, and I scratch yours kind of thing.
How can you get more Hi-dollars?
Like I said, it is possible to get hi-dollars for free and two other ways to add more wealth to your portfolio. You can receive an extra 0.5 of a coin in your account by referring new members. You can even play a game where you stake 1 hi-dollar in exchange for a pool of prizes;
A new tournament starts every hour. To participate, a member pays 1 hi Dollar. 1 hi Dollar will be charged for each new attempt.

Of all hi Dollars that members pay to participate in a tournament, 50% go into the Prize Pool and the other 50% are officially burned.

Prizes

First: 20% of total HI in the pool for this tournament.

Second: 10%

Third: 5%

Fourth: 3%

Fifth: 2%

Sixth to fifteenth: 1% per person, 10% in total
Of course you can buy hi-dollars. This is where I find hi-dollar to be incredibly interesting. There are three different buying options, whereas you can buy the coin for the market value or a two-tiered discount. When you select the deal, your currency is released over a 1 or 4 years. You have to hold the coin, but this method encourages people to think long term, rather than looking to pump and dump their coins.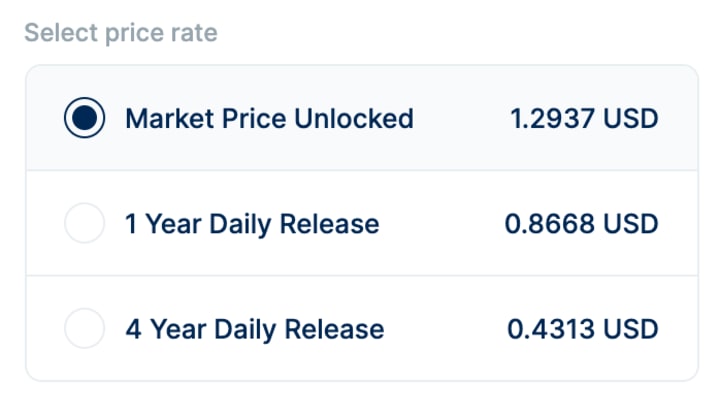 Conclusion
It's always the same with crypto projects, in the beginning, they all seem ever so enticing. Some sink, others swim, and occasionally coins shoot to the stars. Time will tell how this coin does. Regardless of that, this has to be the most accessible coin on the market, being easier to access gives it more potential to grow.
There's even a social aspect involved with the app. Upon joining, you have the option to be a part of a Telegram of Whatsapp group. You can stay up to date with what is happening in the market, news and updates with the coin. And to be honest, you've got nothing to lose. You don't have to spend a cent, just a few seconds every day can increase your crypto portfolio. All you need to do is log on every day, then wait and hope this coin grows.
Disclaimer: This piece should not be used for financial advice. It is merely for educational purposes and includes my opinions on the matter before you invest any money, research and do your own due diligence (DYODD).
About the Creator
** I am trash **
Brit living in Germany, living the sober life. I grew up as a trash bag, but now I associate as a human.
Writing about life, sobriety, money and all things in between
Reader insights
Be the first to share your insights about this piece.
Add your insights