Salesforce vs HubSpot: What is the Ideal Software for CRM?
Decide whether you should go for Salesforce Vs HubSpot for selecting the CRM of your organization.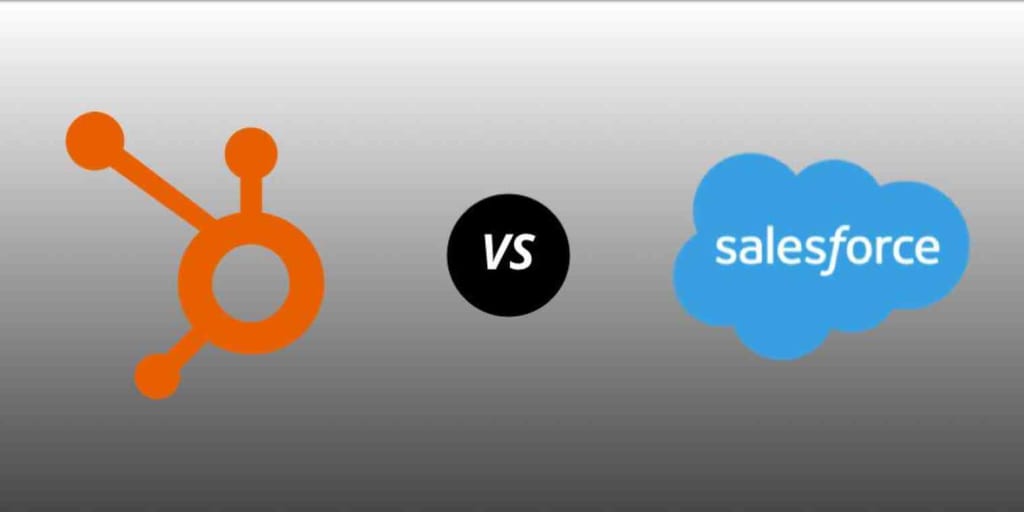 Being an entrepreneur, you might have thought of investing in CRM to get more customers and increase your business value. But like others, you might only be aware of only 1 CRM service called Salesforce. However, you have one more option to consider in this category which is HubSpot.
Now to help you make a clear choice, we will make a comparison of Salesforce and HubSpot.
HubSpot vs Salesforce:
The factors that you will consider in comparing HubSpot vs Salesforce are:
1. Evolution:
Salesforce was launched in 1999 to provide customized relationship management services to the customers many organizations were hesitating to use due to its high cost. But after that, enterprises came to know about the advantages of using Salesforce, so they started using it. By the year 2009, Salesforce was able to generate $1 billion in revenue. After that, it became highly appreciated and used that in 2018 it enlisted in 1st position on Forbes among the top 100 companies, and since then, it has not come down and remained in the top position.
Another category of CRM is HubSpot that has its expertise in inbound marketing. Since the release of HubSpot in 2006, it has evolved so much and became the top choice for email marketing entrepreneurs. Hubspot also helps convert the site's traffic into potential leads with the help of great inbound marketing.
2. Sales pipeline management:
Salesforce pipeline:
Salesforce users have the advantage of obtaining a wide range of customization salesforce options for being in the same league that the pipeline stages stay in compared to the sales stage of real life.
In Salesforce, users get the advantage to pin their documents, and they can also set the tasks they will do in the future.
HubSpot pipeline is not as innovative as compared to Salesforce, which is a significant disadvantage of it. In HubSpot, we get fewer customized options as compared to what we get in Salesforce. Hubspot focuses more on the B2B market, where it has proved to be beneficial. There are seven sales management stages in HubSpot if the user wants to add more stages they have an option to add, but in HubSpot, the organization has the disadvantage of a single pipeline.
3. User interface:
Salesforce focuses more on providing better service rather than focusing on the user interface. But in 2016, when Salesforce converted its classic interface to lightning interface, many people were genuinely impressed by this transformation as it provides so many options for customization, and your user interface will also be managed in your account by Salesforce.
HubSpot:
HubSpot will be the right option for new users who do not have enough knowledge about CRM & CMS software.
4. Product support & training:
Salesforce:
It is pretty challenging to acquire the support of the Salesforce process. But despite all this, the support that Salesforce provides is very much qualitative and exceptional. According to the standard license agreement, there is a guarantee of getting a response by the 2nd day, and users who have access to its premium account get 24*7 support from phone and reply within 1 hour.
HubSpot:
Customers have praised and appreciated Hubspot massively for providing qualitative and stable content and tremendous customer support.
You will directly get helpdesk support access by simply having a HubSpot license, with the help of which you have the advantage of using a support channel with a guarantee of 24 hours response time.
To conclude, both these CRM software have their advantages and disadvantages, and it depends upon the organization and its target audience because they should choose according to their target audience. I hope from the above comparison Salesforce vs HubSpot you would have got the basic knowledge and if you want to learn in detail about both this software you can refer to the link mentioned above.