Purchasely: The New Management Marketing Platform is Stealing the Wind
This is your shot to efficiently monetize via your app!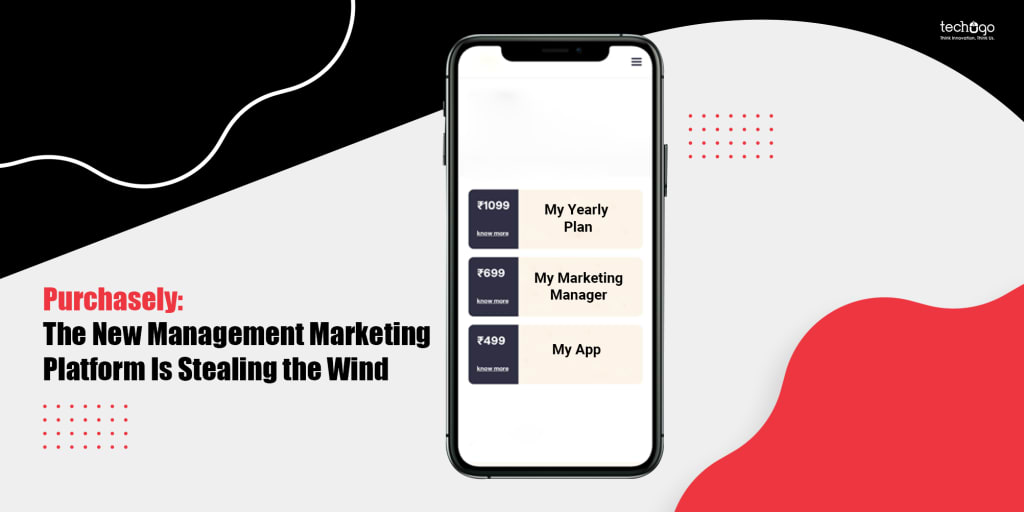 Have you stepped into a new business and recently introduced your startup? A big congratulations to you!
However, before jumping all over, do not forget the fact that with new startups come new challenges. A business becomes successful only when the challenges are overcome, and you build your perfect place in the market along with other competitors.
One of the primary factors to pay attention to when a company is on its way to building a reputation and brand awareness is building a vast customer base. Sometimes, it can be challenging to reach accurate audiences. Other times, a business might reach its relevant audience via mobile apps but might not be successful in turning them into loyal customers. It may be because of different ways of promoting apps by the Google and App Store.
This is precisely where Purchasely jumps in!
You might have questions like: What is it? What does Purchasely do? ETC.
Therefore, if you want to know more about the same, keep reading!
Purchasely: The In-App Subscription SaaS Platform
Purchasely is a France-based startup helping businesses, brands, and developers to monetize their apps with the help of in-app purchases and subscriptions.
Initially launched in 2019, the company recently announced about securing €1.8 million in the funding round conducted by Stride.VC.
Undoubtedly, the company is doing incredibly well, and the funds collected will be used to introduce new features of the app and boost product expansion.
Every business aims at building a good monetization strategy while planning to bring something new to the market. There are hundreds of ways to acquire higher returns; however, fitting the best missing piece of monetization model to your puzzle can do wonders for you.
Are you new to the industry and unfamiliar with monetization strategies? Don't worry, as we've got your back!
Let's dive deep into the pool of information, and you'll receive answers to all your questions as you continue reading.
About App Monetization
In the simplest form, app monetization refers to the process of transforming your app users into revenue. The mechanism involves a lot of strategies, and suitable monetization models should be picked for the same.
Here's a list of the top five monetization strategies to help you get familiar with the most popular ones,
Take a look!
Top Five Monetization Strategies for Your Mobile App
1. The Free and Paid Model
Offering free and paid versions of your mobile app simultaneously is one of the most popular monetization models. In this approach, developers can offer only a few features for free. At the same time, certain advanced features can be offered only to the users who subscribe for the same.
This model offers a dual advantage. Users can experience the basic functionality for free, and two, a rapidly increasing user base.
2. In-App Purchases Model
In-app purchases are another popular model where the app offers some basic features for free. However, if a user wants to get premium features or advance in the app, then in-app purchases apply.
3. The Subscription Model
Integration of a free app with a subscription model is another crazy mix. In this strategy, a mobile app is made available for free to download with a limited access to the content. However, to enjoy all the features and benefits, a subscription has to be bought by the users.
4. The Paid Model
Certain applications offer exclusive features and functions; therefore, developers make such apps a paid version. Productivity apps are one common example of paid monetization model.
In case you opt for the paid model, make sure your app offers enough value, or else it'll become hard to build your consumer base.
5. The Partnership Model
It is a model where companies can approach you for sponsorship opportunities to display their brand in front of your users.
Remember, other companies might want to partner only when your brand is well-built and highly visible in the market.
To Sum up
Without a doubt, developers will continue to benefit from the app revenue methods as it's the new popular trend. However, if the app is not up to the mark, developers are also likely to lose money.
If you've just started, it is crucial for you and your business to opt for the digital approach by building a mobile app. Moreover, having professionals at your back, that'll guide and walk you through the best monetization strategies is another important step.
How will you do so?
All you need to do is connect with the best iOS app development or Android app development company, and you'll receive answers to all your queries.
So, are you all set to see your business climb the ladder of success?
apps
Ankit Singh is a seasoned entrepreneur, who has crafted a niche for himself at such a young age. He is the COO and Founder of Techugo.