Plastic Laser Marking Machine
Laser Marking Machine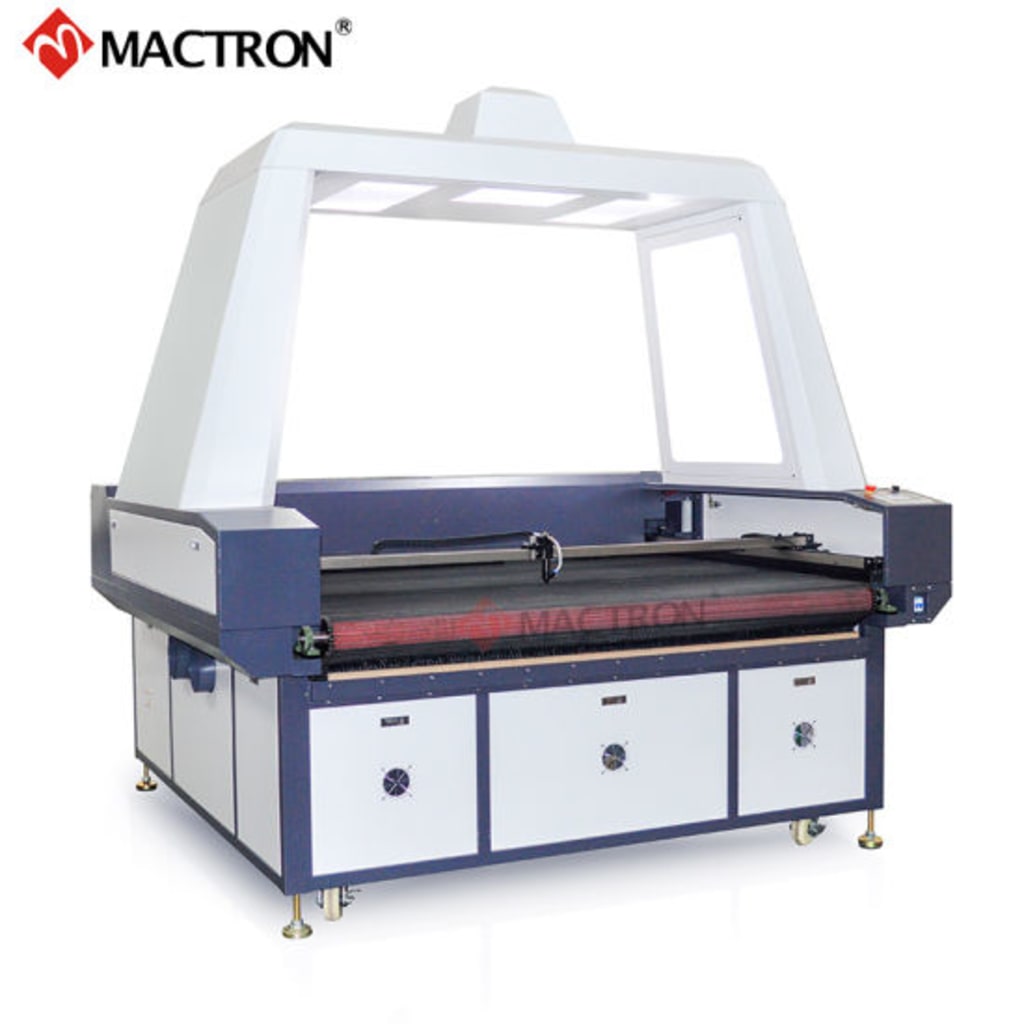 There are different ways to mark or engrave plastic. The Split UV laser marking machine has a large application. It is a high performance machine that will be much better with higher photo-electrical transfer efficiency. It adopts the circulating water-cooling method. It is a perfect choice for the customers who want high marking effects, because of its ultra fine and special material-marking features.
Manufacturing companies and plants that work with plastics are choosing laser technology, for engraving and marking. This high-quality laserengraving plastic machine is popular for its flair. It is available in attractive designs, and some attractive performance-based features. The machine has an efficient and flexible operating system. You don't have to learn new software or spend a heavy amount on the training of your employees. The compatibility of special control software is with AutoCAthe D, Photoshop, CorelDraw, and some other software
The machine also has the capacity to recognize images, text symbols, bar codes, matrix codes, 2D codes, serial numbers, and more.
You can now reduce your expenses by buying a Split UV laser marking machine. This machine will help you cut the expenses of your business, and add value to your products.
Technical Parameters
Model Number: UVLM-03-series
Laser Power: 3W/5W/8W
Marking Range: 110mm x 110mm
Power Supply: AC220V/50HZ
Marking Speed: ≤7000mm/s
Chassis Size: 450*210*415mm
Work Surface: 550*320*680mm
Lifter Shape Specification: 60x120x600mm
Lifting Stroke: 550mm
Cooling Method: Circulating water cooling
Positioning Method: Blu-ray positioning
Machine Features
This high-speed laser engraving machine for plastic can shorten the manufacturing process time. It eliminates the need for preliminary work, and the repairing of the final stage. The integration of the laser into the automation production line becomes easy. The machine has a friendly program-user interface, for easy switching into the new processing. It results in products with good repeatability and durability. Some features of the machine:
Due to the small light spot and high beam quality, the machine is famous for its ultra fine and clear engraving. It is also known for its no-heating effects.
The marking quality of the machine is excellent, and the effect is permanent.
It has great efficiency, with fast marking speed.
It's perfect for high-precision marking requirement s.
It's an ideal choice for the laser marking of tiny words or logos, on small size electronic chip s.
The machine is noiseless and highly reliable.
Applicable Materials and Purpose
It's suitable for logo marking for wires, chargers, mobile phones, computer accessories, mouse case, PVC pipes, porous silicon wafers, fire prevention material marking, plastic button marking, and some other plastic material marking.
The machine uses a high-energy light beam, and absorbs it into the material. The heat provides the treatment for different types of plastics. The desired results are obtained through engraving, foaming, or color changing.
Advantages
The machine produces desired and excellent results .
It has reliable marking .
It is a client-oriented machine to improve the value of end-products .
It is a user-friendly and easy to use machine .
The machine has high speed, offering flexibility and ease to the operator .
It has environment-friendly equipment to reduce potential threat to nature .
There is no need for buying and disposing of inks, pastes, or sprays, as the laser does not undergo wear-and-tear.
The machine can mark a large number of components in a short time without changing any tools.
Benefits To The Users
The machine provides precise and high-quality marks. The users prefer it, because the marking is easily readable and durable.
The marking is suitable even in harsh environment s.
The users can have permanent marking, that can withstand UV exposure and strong salt spray .
The machine offers marking that requires less maintenance, and which is consumable free .
It is the most affordable option
Plastic Types For Marking
The machine can mark almost every kind of plastic, including:
Olyamide (pa)
Polyethylene
Polyester (pes)
Laminated plastic
Polycarbonate (pc)
Polyeterchetone (peek)
Mylar
Polystyrene (ps)
Polisulphone (psu, ppsu)
Polymethylmetacrylate (pmma)
Polyethylene (pe)
Poliimmide (pi)
Polypropylene (pp)
Thermal polyethylene (pet)
Polyossimethylene (pom)
Acrylonithrile-butadiene-styrene (abs)
Silicone
The buyers get complete freedom in markings, on any type of plastic material.