New Cellphone Features You Might Want to Check Out
Love tech? We bet you're going to adore these new cellphone features that are just barely hitting the market.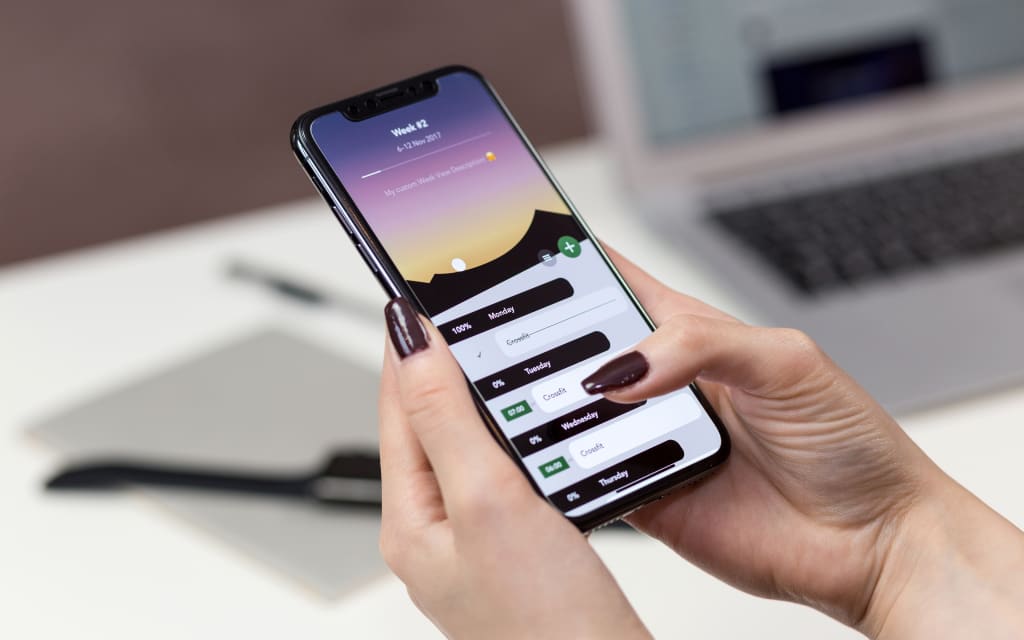 Cellphones have become the trademark technology of our time. They are the way we get around, how we invest in the stock market, how we keep in contact with loved ones, and how we call for help when we need to.
Whether you have an iPhone X with accessories, a Samsung S9, or any other phone doesn't matter. You have a smartphone, and as you know, smartphones are always getting smarter.
Every year, companies create new cellphone features to enhance your phone experience. These days, they are starting to get pretty unbelievable. Check out these features we bet you didn't know your smartphone had.
These days, almost every phone starts out in high definition 1080p resolution. That's normal, but did you know that one of the new cellphone features many Android phones have allow you to go beyond standard HD?
If you go to your phone's settings, you can change your screen resolution settings to WQHD+, which gives you a 1440p resolution. Love that extra crispness!
Tired of trying to figure out whose phone is vibrating? So are a lot of people these days, and that's why one of the new cellphone features you should know involves customizing your vibration settings.
This is especially popular in Samsung models. You can change the vibration intensity, the vibration pattern, or just switch it off.
You might already have a stereo you've tinkered with in order to improve sound quality, but did you know you can do that on phones, too? It's true. Samsung's new Galaxy S9 allows you to get Dolby-quality sounds complete with equalizer modifications.
Dolby Atmos is allowed on all Samsung. The Apple iPhone X series has similar settings available, too.
It's no secret that iPhone photography is incredibly popular, and that many people are choosing to shoot with the iPhone X instead of a regular camera. The new Smart HDR system uses ultra-high tech to bring out more details, colors, and definition to each shot you take at night.
This is one of the most low-key items to be listed among new cellphone features.
Though this isn't one of the most recent new cellphone features, it's still a really cool hack you should know if you own an iPhone. The iPhone Compass app has a special hidden Spirit Level that allows you to see whether or not an item is really hung correctly.
To get to it, open the Compass app, then swipe left. For carpenters, this is the most important Apple iPhone fixes to know. For everyone else? Well, it's just neat.
You might already know Apple Health as one of the (kind of) new cellphone features iPhones all come with. It's known for helping you stay healthy, but did you know that it can also help you find a lost phone?
If you fill out the medical details section of the built-in app, the details will display on your phone's lock screen. This allows people to contact friends and family to help you find your phone.
Have you ever wondered what planes are flying overhead, or where they're going? You no longer need to wonder. If you have an iPhone, you can now just ask Siri what planes are flying above you.
This might not be one of the more useful cellphone features, but it's nifty nonetheless. Mobile phones are cool like that.
You might remember seeing advertisements for VR headsets and a couple of VR games hitting the mobile phone world, but did you know about AR? AR, or augmented reality, allows you to blur the lines between your virtual world and real life.
The Apple iPhone XS recently made headlines for their new apps and for expanding new cellphone features related to the already-fledgling AR abilities the old iPhones 8 and X had.
Critics have been applauding these features across the board. You'll see why when you give it a shot. Were you an early adapter? No problem. The XS AR apps also work with AR/VR-related iPhone X accessories.
tech news
About the author
Socialite and dating guru Mackenzie Kennedy knows all about the inner workings of people and society as a whole. It's not only her lifestyle - it's her passion. She lives in Hoboken with her pet dogs, Cassie and Callie.
Reader insights
Be the first to share your insights about this piece.
Add your insights