My First Impression Shopping on Wish
The Good, the Bad, the Ugly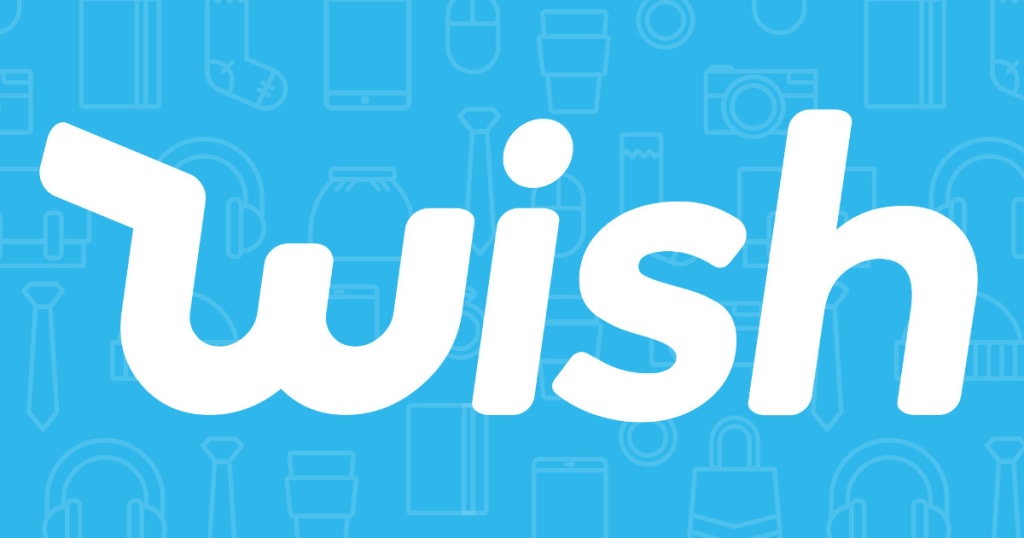 Wish has taken the internet world by storm this past year. Wish is an online E-commerce shop that sells everything from clothes and home décor to blackhead removers and plush stuffed animals for an extremely low price, which are all sold by different sellers. I see their advertisements everywhere: Instagram, YouTube, and while reading online news articles, you name it. I regularly watch YouTube videos and there was a spiking amount of people doing "Wish hauls" where people purchase a large amount of items from Wish and share their first impressions, try-ons, and final thoughts about the products. I barely knew anything about the store, but I was curious to see what the hype was about.
My first thoughts going onto the Wish website were "overwhelming chaos." When you first enter the site, you're given different tabs to look under, such as Men's and Women's Fashion, Electronics, Home Décor, etc. Below the different search tabs, there are their most bought items displayed that you can browse through. Sometimes you may see some of the same items posted twice that are sometimes sold by different sellers.
When going to look at or purchase a specific product, they provide you with different photos of the item, reviews, ratings, prices of the item, and shipping, which I really enjoyed. One con is that even if you purchase more than one item with Wish, you have to pay multiple shipping costs because the items are coming from different shops. While my browsing experiences were pleasant, my shipping and receiving experiences was somewhat different.
After purchasing an item, you're given a shipping date and an estimated arrival date. The items usually take two days to be processed before shipping, and the item arrival dates vary between three weeks and three months as it differs from seller to seller. This can make shopping difficult, as some items don't arrive on their given dates, but usually after. After receiving your order, you can never tell what is inside your package, only the location where it came from. With Wish, it's just like a guessing game.
My first impression when I received my first Wish package was, "Oh, it's finally here! I can't wait to see what it is! Oh..."
I mainly purchase clothing, toys, and home decor from Wish, and man oh man, the different categories in which I shopped in are like from different worlds.
Now, it's hard to narrow down all of my Wish purchase experiences into one total experience so I will shortly sum it up.
Clothing: It is quite tricky to find your ideal size so I'd suggest buying two sizes up as most products come from Asia where their sizing is different. I'd say tops are safer to buy than bottoms, size wise. The quality of clothing is the majority of the time made by some bizarre, thin swimsuit like materials and is quite sheer, which makes me believe these articles of clothing will not last long.
Toys: I must say, the toys from Wish have not really disappointed me! I mainly bought plush animals and Funko Pop figurines and they look almost identical to the actual Funko Pops and plushies! They seem to be made out quite durable material which is great if you're ever considering buying these for kids. I'd say if you ever need plushies or Funko Pops and are not in a rush to get them, definitely give Wish a try!
Home Decor: I have bought a few containers off of Wish and again, I was pleasantly surprised! I have only bought a small container and mugs off of the site. These items seem to made out of quite durable material and can hold up to the limit of contents which is fantastic because these items are listed so cheap compared to other big name shops that'll charge you double the price. I recommend trying these out if you are ever curious!
In conclusion, there is no definitive answer as to whether or not you should shop at Wish or not. All I can say is that it is a 50/50 trial and error E-commerce shop. On the plus side, you can receive unique, hard to find items for an extremely low cost. On the downside, your items usually take about a month to arrive, and the items you've ordered may or may not be what you expected, or might not be the best quality and your money goes down the drain.