Is Virtual Reality the Future of Social Networking?
Though the question may seem improbable, asking yourself, "Is virtual reality the future of social networking?" will help you understand some of the next steps big tech makes in the industry.
If you are young enough to remember a time before Facebook, Twitter, and Instagram, you know how social media has evolved over the years. This begs the question though, "What's next for social networking?" Everyone online is asking and sharing their opinions regarding the question "is virtual reality the future of social networking," and it seems that the conclusion is: Yes, it is.
Exploring what virtual reality means when it comes to social networking and what we can expect in the future of social networking, this may seem like an extreme. Then again, have any big businesses of today ever been anything but ambitious?
What is Virtual Reality (VR)?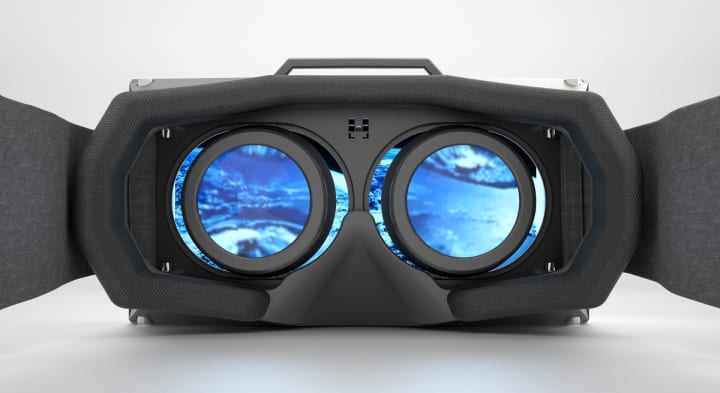 We've heard a lot about virtual reality in the past five years. The technological development of virtual reality software continues to rapidly grow as more advanced devices are introduced to the market, enabling users to engage with virtually-constructed worlds. Essentially, VR is a sensory experience of an artificially created environment, typically involving sight and sound, and are produced by computer graphics. VR also encompasses the actual technology that is used to access the artificial world offered in the virtual environment and the devices that allow you to control the overall experience.
One of the most popular virtual reality devices is Samsung's VR glasses, which allow you to immerse yourself in games or movies. So far it seems like VR is being used mostly for entertainment and is not solving any actual problems, however, social media is about entertainment, so maybe VR will take that to the next level by offering new types of experiences to users.
How Virtual Reality Is Changing Social Networking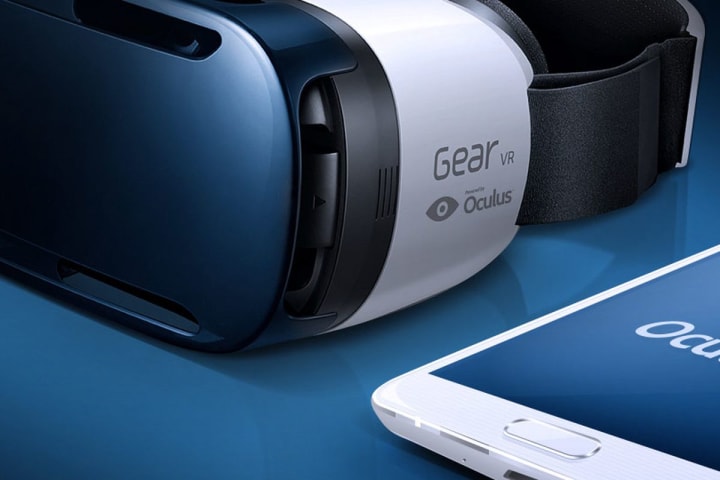 Social networking, as we know it, means chatting with our friends online via messaging or video. However, introducing virtual reality into social networking will completely change how you interact with friends or colleagues online. For example, in virtual worlds, your movements and mannerisms can be relayed via your avatar, and you can speak with your voice to your friends in their own avatar. When I first heard about this, I couldn't picture how it could actually serve a purpose or meet a need in the real world; however, there are actually uses that are both practical and fun.
While full VR has been limited to date, it is the area where major platform companies like Facebook (Oculus), Microsoft (HoloLens), Samsung (Gear), and Google (Daydream) are investing huge amounts of money. Facebook alone has already poured a full $2 billion into their VR platform Oculus. With all this money invested, there is now a host of new ways for people to engage with VR social platforms.
What is a VR social platform?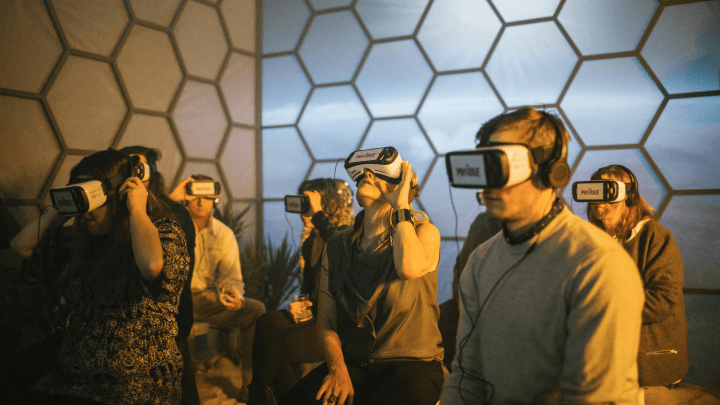 VR social platforms allow users to engage and work together even from remote locations, bringing people together and enhancing the connectivity of the experience. Users interact in a simulated environment for an immersive, digital social experience. This is great for social users, as they can bring distant friends together from across the world. However, as a result of their improving connectivity, they go beyond simply offering interesting and new social experiences by also creating environments that can be beneficial for businesses thanks to enhanced communication possibilities, improved collaboration, and the removal of space issues. From virtual conferences to VR in job training, businesses are looking at the potential benefits of incorporating VR as a viable means of increasing productivity and aiding networking. Additionally, VR offers businesses the opportunity to create more advertising opportunities that immerse users in interactive experiences, forming a new way for consumers to engage with products.
What VR social media already exists?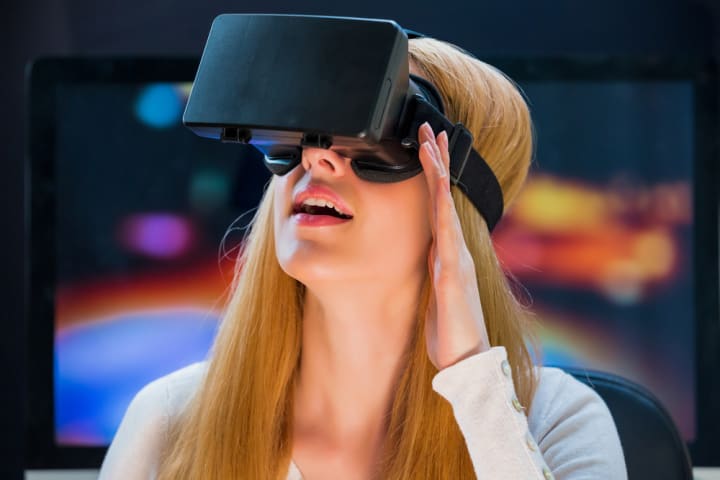 So what VR platforms and apps are out there already bringing the wonders of VR to social networking for pleasure and business?
vTime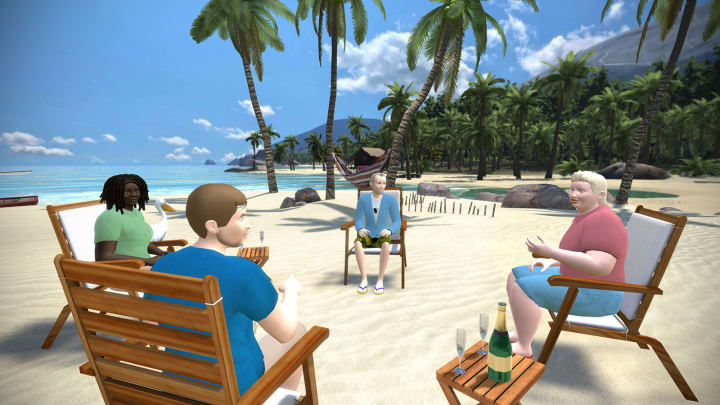 If you're keen to give socializing in VR a whirl, then it's well worth spending some time on vTime. It's a great place to spend some time with friends, or even meet complete strangers from across the globe, as you enjoy the pre-rendered environments that will blow your mind and bring you all closer together. You can even give it a test ride on your PC or Mac before having to invest in the full kit to see how you get on with it in 2D.
Available on: Google Play, Google VR, Oculus, Oculus Go, the AppStore, Samsung Gear VR, Windows Mixed Reality, and Daydream
High Fidelity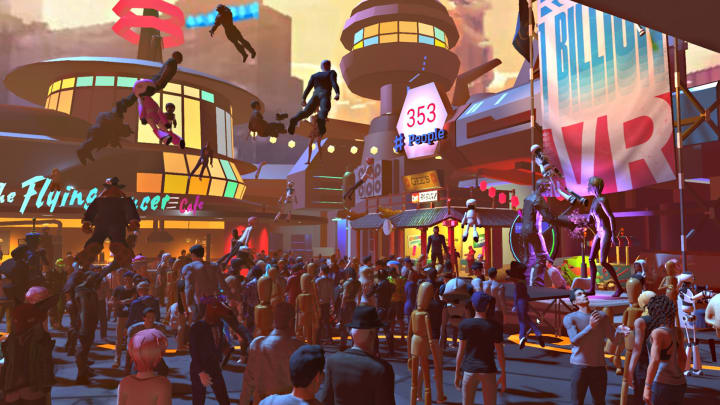 For those who love being able to bring their own content to social media, this is likely to be the VR app of choice thanks to its YouTube-like ability to make the best of user content. Users of this VR are able to choose from pre-created characters or to design their own, and they can even create their own games! This is also the major player when it comes to open source VR, allowing you to control who can and cannot access your virtual environment.
Available on: Steam and Oculus
Facebook Spaces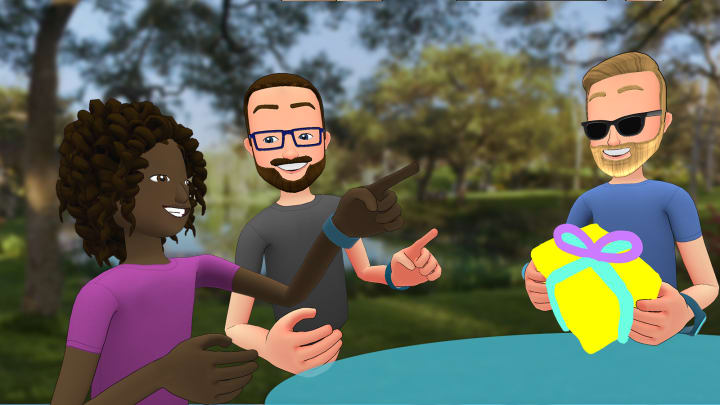 With over 2.38 billion active monthly users on Facebook and 1.56 billion daily users, if you are into the idea of maximizing your VR experience with as many of your friends as possible, you might want to check out Facebook Spaces. This allows you to spread the VR world to your friends even if they haven't signed up yet; so if you see yourself as a bit of a trailblazer, why not create a VR video message to share with your friends?
Available on: HTC Vive and Oculus Rift
Telia VR Conference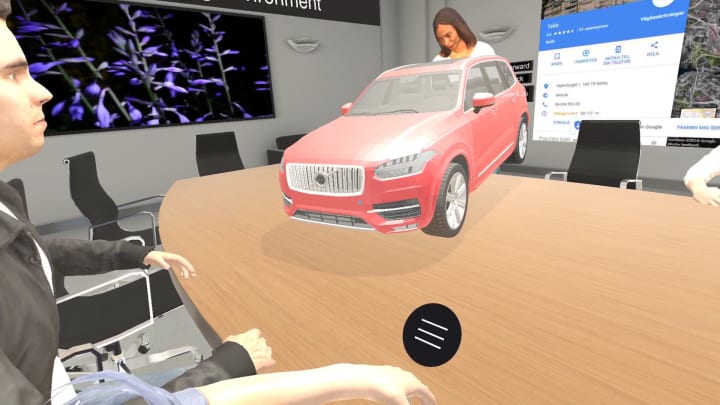 If you're more interested in how social networking on VR can improve business, then definitely take a look at Telia VR Conference. This space makes it easy to do anything with anybody, anywhere, at any time, seamlessly bringing distant communication to life. Presentations come to life in this environment in a way that far outperforms video calls. You can also bring in anything you like to your VR presentation, from 3D drawings to Excel spreadsheets.
Available on: Steam, iOS, Android, PC, Vive, and Oculus
iStaging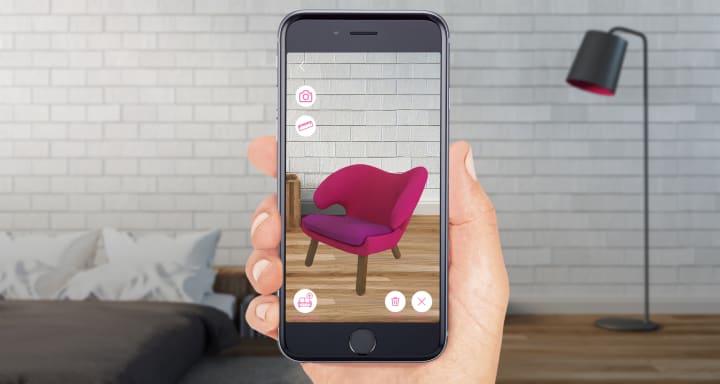 For those after something a little different from their VR experience, iStaging offers a virtual tour service for people who want to look at real estate spaces. These fully immersive environments allow people from miles away to get an accurate, 360-degree picture of a place, and allow you to play around with interior design long before you've put pen to paper. The downside of this service is that it requires a subscription and doesn't even offer a demo trial.
Available on: Google Cloud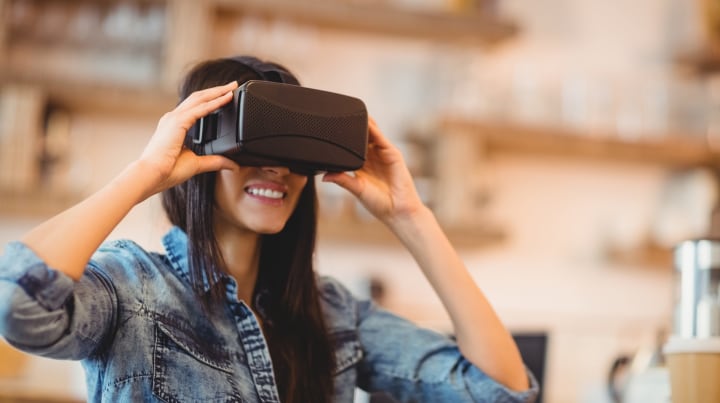 It seems that VR will not change social networking all that much. The current uses of VR in social media are more for fun rather than improving networking or communications. To me, this seems like the kind of fad that people will show interest in for a little while before it simmers out.
What is the actual benefit of having an avatar and chatting with your friends? This is giving me Club Penguin flashbacks…
So, is virtual reality the future of social networking, or is it merely a flashy trend waiting to be replaced by some new technological development? Widespread VR use is just around the corner, and in just a few years, the traditional social media platforms will no doubt look arcane and clunky. VR is promising in terms of expanding beyond playing games and integrating with social networking sites to enhance the user experience. So whether you're looking for a place to have a chat, want to design your own character or game, fancy a hand with some major purchases, or want to see what VR can do for your business, VR is the place to look for the future of social networking!