Importance of Web Animations
Web Animations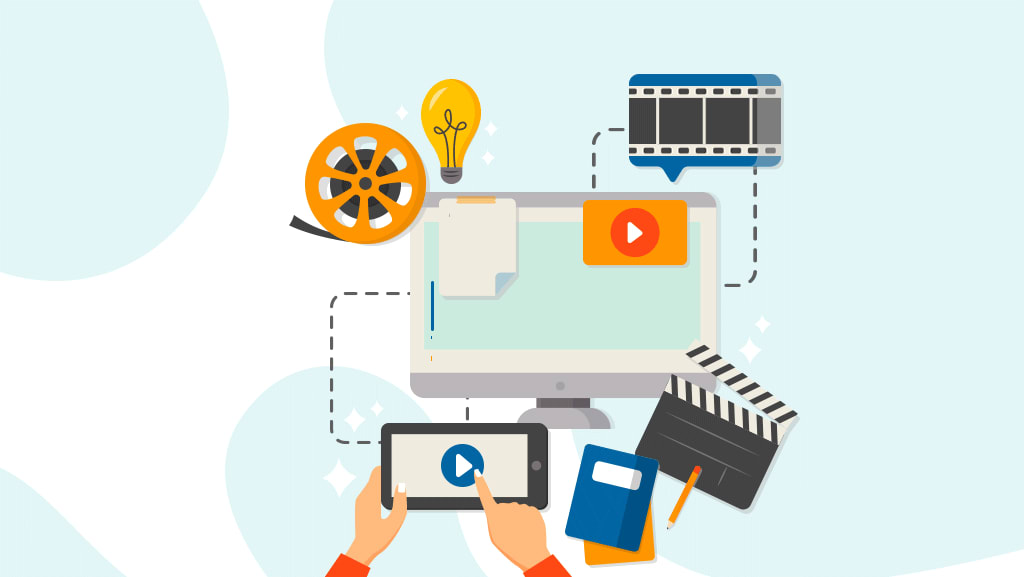 web Animation
Animation means art that plays a very crucial role in the business world as well as impacts the lives of the general masses. In this digital strategy & marketing era, a lot of animation is utilized on the internet for promotion amidst the target audience. The need for animation appears as a form of an exception that helps to convey the message and communicate with the audience.
Websites were more for the aim of displaying information since, at the time, we didn't have the potential to make attractive visual experiences. HTML5, CSS3, and Javascript, website design has been revolutionized and we are ready to reproduce high-quality designs for websites as well as integrating cool and mind-blowing animations.
What is web animation?
Web animation covers different methods of animation, user interface (UI) animation, CSS animation, and JavaScript animation. It can ask anything from making a button shake when clicked to designing a posh digital game.
Website Animation helps you to stand out from other websites. Small animation helps you to create some amazing website designs and effects on the website.
Animation is the functional medium in which the images or objects are worked to appear as moving images. It is all about visualizing which is capable of creating an interaction. Animation comes with designing and therefore the functionality of the website and helps in maximizing the performance of the location.
Why are we using web animation?
The website design has vastly improved through different tools, animations have been part of this. Nowadays, we are trying to create eye-catching websites to create better conversions and attract users to buy, click, and view things on our websites.
Animations play a fundamental role in these conversions. Improving the UX/UI of a website or web app is a particular way that has shown incredible conversion. Users not only feel interested in these animated designs, but they value the innovation and smoothness placed on different steps throughout the location.
Animations, an interaction that also helps to explain simple processes since users can easily understand what to do, or what is going on with certain images and animations since they serve as navigation and provide useful information.
How to implement Animations in Web Design?
Implementation of Animation on websites is quite a complex process. Here, Some common types of animations are listed in which you can properly implement the animation in web design:
Functional Animation
Animation brings user interfaces to life. In a human-centered design approach, where the user is the prime focus, an interface must be intuitive, responsive, and human. Functional animation helps you achieve these goals.
Fun Purpose Animation
Animations are often sometimes wont to keep the users engaged and may even be funny sometimes. In such cases, it's necessary that you simply use graphics that will keep your users engaged.
Page Loading Animation
This is one of the foremost popular sorts of implementation of animation. It is advised to form the page load times as fast as possible. In quite heavy sites, the page load times can't be reduced. It is necessary that the animation loads faster and does not take too much time to load. Any other sound effects shouldn't be played while loading the page because it seems to be irritating for a few users.
Progress Animation
The progress of a specific task also can be achieved through animation. Progress Animation can be used for both linear progress and multi-step linear progress.
SVG Animation
It is used by a number of web owners by creating SVG animations. These can be used to scale small elements and make sure that it works the best on all the devices.
Hover Animation
In order to understand if certain elements are responsive, the users hover over certain sections. This can be wont to display the knowledge that they need to be clicked on the button or other such important information.
Hence, in such cases, it's necessary that you simply provide hover animation to understand that certain elements are interactive.
Interesting Logo
In the era of digital marketing and media, businesses are using animated logos rather than normal ones for a variety of reasons. The marketing departments of very reputable firms have conducted research on how useful animated logos are for his or her profitability and expansion of client base and therefore the intensive popularity of animated logos are evident from the research results.
Importance of Animation in Web Design
Let's discuss some interesting stuff related to Animation in Web Design:
Interactions:
A website is one of the major features of digital marketing and a well-designed website increases the features of any business. You can gain maximum profit and reach the target customers for the business.
Material Development
The animation isn't for less than decorative purposes but it's also employed by UI designers to enhance workflow. Material design is now a crucial part of web design because it shows the importance of the fabric or element and the way to use it.
Social Strategy
Animation adds mobility to the website interface. You can hire an internet designing company or animation expert for nice website design.
Interactive Video
People are more curious about watching videos than reading content on the website. Video with run time is the most important for websites and large-scale animation fills a sense portion of the screen. Small animated videos are effective for your website.
Conclusion
Web animation plays a key role for website designers to draw more users in. Most are trying to use it more and more, not only to fill the page but also to indicate the workflow of a page. We use animation to indicate errors in forms, where to click, improve conversions, and so much more.
The attention of a user often follows animations, which is the main reason for their use. In other way, Animation is also helpful to distract the user while the content loads, making it seem to be quicker while also allowing them to see movement or progress upfront.
how to
Sacredthemes, where you not only explore outstanding themes but also can discover it's attractive designs with exciting features that would amaze you. We encourage businesses to acquire standalone identity by offering prominent.