How to Make Money in the Metaverse
You don't need to own a tech startup to make money in the metaverse. Here's how you can cash in on the virtual reality revolution.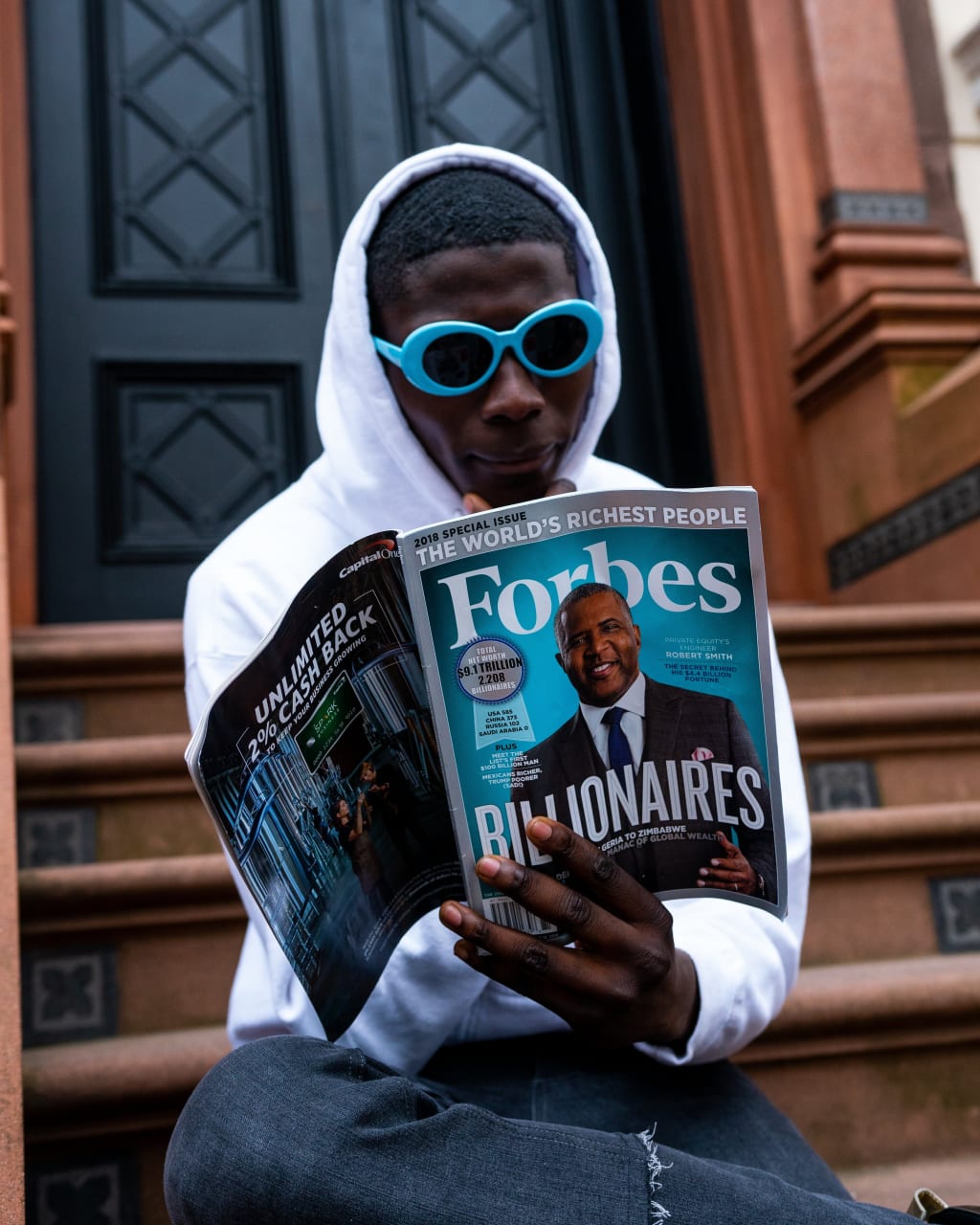 Photo by David Suarez on Unsplash
Silicon Valley's tech moguls are looking to make their next trillion in the metaverse. But early-adopters are discovering there's money to be made on the ground floor too.
From digital property investment to NFT art creation and even play-to-earn gaming, setting up a side hustle in the metaverse could be your path to a virtual fortune.
Read: What is the Metaverse and Will it Change Anything?
Here are three ways to make money in the metaverse…
Buy virtual property
Virtual property investors are splashing serious cash on digital land in the metaverse. Toronto-based Metaverse Group, for example, coughed up $2.5 million for 6,000 square feet of land in Decentraland's Fashion District. That sounds like a lot for what amounts to not much more than pixels and code vaguely suspended somewhere in cyberspace. But Metaverse Group is betting this prime digital real estate will increase in value as the big brands move into the metaverse and start looking for virtual retail space to buy or rent.
It sounds ridiculous, but the theory is sound. In the physical reality, property speculators make their fortunes by buying up cheap land in depressed areas before gentrification sparks a boom that sends property values through the roof. It's happened in most major cities around the world. Poor inner-city neighbourhoods become thriving hipster hangouts, then the big developers and retailers move in. That pushes property values and rents into the clouds, and hands truckloads of cash to property owners and landlords who bought in when it was still cheap.
The key is to get in early — and to be right. If the metaverse doesn't become a thriving virtual world, then virtual property investors will lose big. But if the metaverse does live up to the promise, then you could be looking at the next generation of billionaire property moguls.
Read: 7 Future-Tech Devices You'll Use to Access the Metaverse
Create and sell
Don't have a spare million or two to risk on a metaverse land grab? Neither do we. Fortunately, there are other ways to make money in the metaverse with much lower barriers to entry. Some real-world retailers, for example, will use virtual stores in the metaverse to sell tangible products that are physically claimable in the real world. Virtual boutiques could essentially become a metaverse marketing channel for existing brands, or we might end up buying and selling physical goods on a virtual equivalent of eBay.
The good citizens of the metaverse will also want to buy a range of 3D products that exist only within the metaverse. That might be a new outfit for their avatar, an NFT artwork for the wall of their virtual mansion, or any number of other 3D objects that could be useful in a digital reality. Luxury fashion label Balenciaga, for example, is selling digital-only outfits for your Fortnite avatar, and Roblox users can deck their avatars out in the latest Ralph Lauren digital collection.
Many virtual worlds will launch user-friendly creation platforms you'll be able to use to create and sell 3D objects and outfits with little coding knowledge required. The Sandbox, for example, is launching VoxEdit — an application that will make it possible to build all kinds of 3D objects that we'll use inside the metaverse.
Get your game on
Gaming will be a popular pastime in the metaverse. It can be a money spinner too. Professional gamers are already making millions from real-world gaming tournaments, and it's likely this industry will find a lucrative virtual home within the metaverse.
But you won't have to be a pro to make money gaming in the metaverse. Play-to-earn games reward players with metaverse tokens or cryptocurrency for accomplishing in-game tasks. For example, HexaHero is a play-to-earn game in the MetaGaia metaverse. It's a robot battle strategy game where players face each other in combat for a cryptocurrency pay off.
You can also make — and monetise — your own metaverse games. Sandbox Game Maker, for example, is a software platform you can use to create your own 3D games with no coding required.
Vocal readers claim your FREE subscription to THE MALCONTENT
how to
About the author
Shane is just another human. He writes, he paints, he reads. He once got his tongue stuck to the inside of a freezer. Actually, he did it twice because he thought the first time might have been a fluke. https://themalcontent.substack.com
Reader insights
Be the first to share your insights about this piece.
Add your insights