How To Effectively Market Your Car Rental Business?
Race Ahead of The Competition With These Car Rental Business marketing Strategies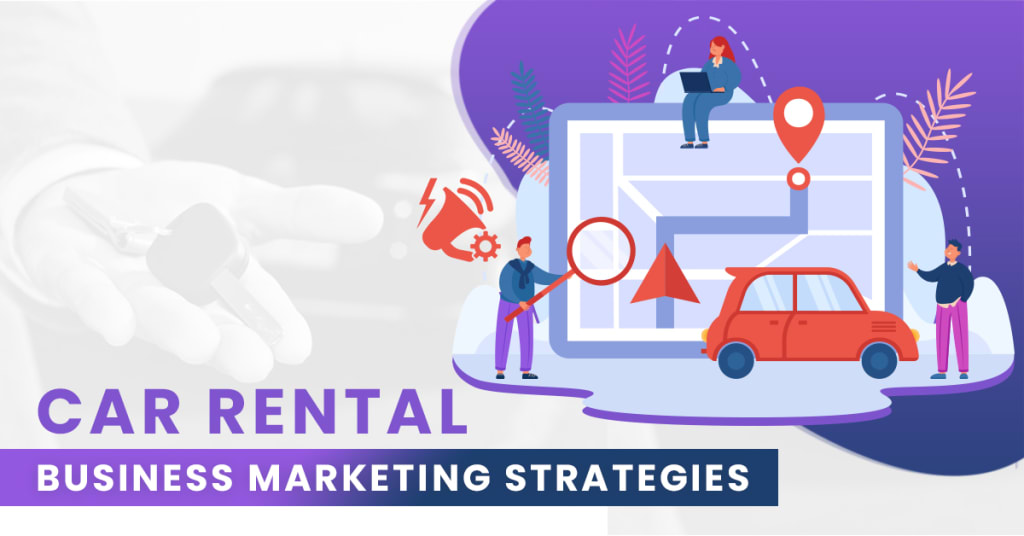 The potential for a car rental business is huge. According to research, the car rental industry is poised to reach $131 billion by 2026. It is possible to take the car rental business digital and make it more scalable with technology. The lure of big money in the car rental industry lures many entrepreneurs towards it. When you ponder over how to start a car rental business? you must think about marketing your car rental business. To ensure success in the car rental industry, you will need to market your business properly. This blog has outlined a few effective car rental business marketing strategies.
Social media strategy
Social media marketing has emerged as a brilliant way to engage with the audience. Marketers always want to be where their customers are, and social media is a place where most customers spend a significant amount of time. According to research, people spend around 150 minutes every day on various social media sites and apps. Although social media marketing takes time, it is worth it as it helps you build a brand and give your company a voice.
As a car rental business, you should have a robust strategy as per the latest social media trends that aim to engage customers in meaningful conversations around your brand. Post regularly on various social media sites like Twitter, Facebook, and Instagram and develop a social media strategy that is based on the preferences of your audience. You can post about the latest new car that you have bought for your fleet, the reviews of satisfied customers, special offers, and promotional discounts. By regularly posting on social media, you will ensure that your brand remains visible and people remember your name whenever they think about renting a car.
Retarget your fans
Only 2 out of 10 companies have an effective strategy to retain customers. It is a well-known fact that it is costlier to acquire new customers as opposed to retaining the old ones. Any business will have a certain number of loyal customers. These loyal customers often account for the majority of profits that a business earns. It is important to retarget these customers as they are like the proverbial low-hanging fruit in the car rental industry.
Make it a point to retarget these loyal customers with lucrative offers. The aim should be to make these customers feel special and send a message that your brand cares for loyal customers.
Advertise where your customers are
A major part of your marketing success will depend on the platforms that you advertise upon. Analyze where your audience is and advertise accordingly. Allocate more funds to print and traditional media if, upon analysis, you find that a majority of your customers utilize these media.
Build an ideal buyer persona, the type of customer that you want to target. For instance, your buyer persona might be that of a middle-aged man who is on vacation along with his family. This buyer persona suits a car rental company that focuses on renting out cars to people visiting tourist places. Based on the buyer persona, you can analyze the advertising mediums on which you should advertise to target these customers.
Organize campaigns
The new-age customers like the millennials and Gen Z are keen to associate themselves with brands that care for a cause. You, too, should take the initiatives to ensure that you position yourself as a brand that cares.
As a car rental business, you can spread awareness about road safety. According to the U.S. Department of transportation, around 20,160 people died in road accidents across the United States of America in the first half of 2021. This is an increase of 18% over the same period in 2020. The campaigns that focus on road safety and driving tips can boost the image of your car rental brand amongst the customers.
You can fund a few initiatives that train people how to drive safely on the road. You could start the road safety campaign yourself or even provide funding to people who work for road safety.
Partnerships with related businesses
A lot of car rental portals act as a one-stop solution for customers who want to compare the different car rental companies and make an informed decision. These car rental portals can provide you with an excellent marketing opportunity. You can partner with such portals to drive bookings for your business. Most of them send business in lieu of a fixed service fee or commission.
Car rental companies derive a lot of business from travelers. Many car rental companies tie up airlines to provide their car rental services to travelers right at the airport.
You could also partner with other related businesses like local hotels and offer your car rental services to their guests at discounted prices.
Position yourself as a specialist
Most car rental companies offer a wide variety of services to their customers. You can adopt a different positioning strategy and position yourself as a specialist instead. For instance, you can position yourself as a provider of luxury or vintage cars by keeping a fleet of luxury and vintage cars. Although the cost of acquiring and maintaining a luxury or vintage car is more, you can expect a higher profit margin from these cars. Similarly, you can choose to position yourself as a provider of the cheapest cars with unlimited miles or a sports cars specialist.
A distinct identity would not only help you to differentiate yourself in the market, but it would also help you to boost conversion rates as only those people interested in your offerings would approach your business.
Video marketing
We, humans, are visual beings as we process visual information 60,000 times faster than textual information. The popularity of Instagram reels, YouTube and Tiktok, have proven the worth of videos as an efficient engagement mode. Video marketing is fast evolving as a popular method to market products and services.
You can post videos about the type of cars that you have, the kind of experiences that you provide, video reviews of satisfied customers, and even behind-the-scenes videos. You can post videos on various social media sites like Instagram, YouTube, and Facebook, apart from your own app or website.
Create how-to videos about your car rental service. Some videos on guidance, awareness, and purchase of car rentals from your company. Add a few innovative video contents to discuss your services and why customers prefer your company.
Provide great customer service
Good marketing won't be able to replace great customer service. In the car rental business, customer service is defined by many elements like road service assistance, car replacement, workshop service, and addressing customer complaints. You must create additional value to your car rental service through great customer service. While providing customer service, you must ensure to create a balance between customer service and the resources required to provide it. This is because while bad customer service will hurt the company, very high-quality customer service might also hurt the company if it requires a lot of resources.
A balanced combination between the resources allocated for customer service and the quality of customer service builds customer loyalty and boosts customer retention.
Race ahead
We have provided you with a wide range of marketing strategies that can help your car rental business race ahead in the competition. You can choose a combination of marketing strategies to grow your business. We would like to add that it is not necessary that every marketing strategy is appropriate for all car rental businesses. Analyze all the marketing strategies and select the best one according to your business.
startup
About the author
An enthusiastic Operations Manager at TopDevelopers.co, coordinating and managing the technical and functional areas. She is an adventure lover, passionate traveller,and an admirer of nature.
Reader insights
Be the first to share your insights about this piece.
Add your insights