How to develop a Telemedicine Application
Create telemedicine app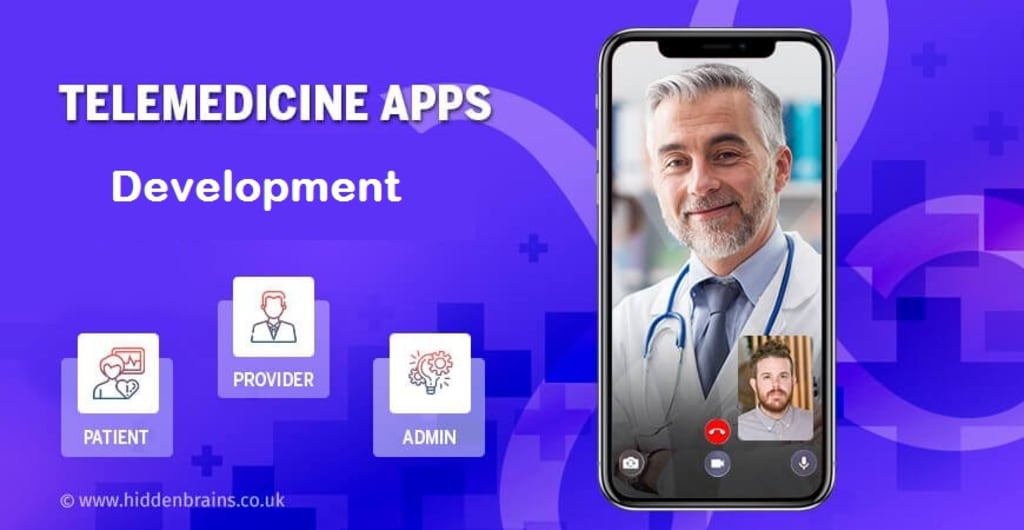 Covid 19 pandemic has affected us at a high level, it has transformed our lifestyle and now people are more dependent on the technologies. However, businesses also have no other option to continue their services, rather than launching their own mobile applications.
In this coronavirus, telemedicine applications have marked its different presence in all over the world. Undoubtedly, apps like Doctor On demand applications have gained immense popularity and have turned into a vital part of human lives. It allows remote care and medical facilities to the patients. In this pandemic, it has turned as a boon, as it allows patients to connect with doctors from anywhere of the world.
Telemedicine applications offer proper diagnosis and virtual treatment with effective process. Along with this, telemedicine applications help to improve the quality of the treatments and turn the clinical management into more advanced and effortless.
Telemedicine applications are considered as the future of the healthcare industry. According to the Grand View Research, The global telemedicine market size was estimated at USD 41.4 billion in 2019 and is expected to witness a CAGR of 15.1% during the forecast period.
The market is expected to grow significantly by 2026 and is expected to be valued at more than 175 billion U.S. dollars at that time. Many factors have contributed to the growth of the market including increased traditional health care costs, funding for telemedicine and an increase in digital health users.
The demand for telemedicine applications is increasing constantly and with the help of online applications, clinics and hospitals can provide virtual treatments to their patients, which decreases the risk of spreading Covid 19.
If you are also planning to launch your telemedicine application for your patients or introduce virtual treatments, it is important to know about the telemedicine development process and important features that you should integrate into your application.
In order to leverage all the benefits of the advanced functionalities and meet the steps with industry, partner with the telemedicine software development company.
Furthermore, in this blog let's know how to develop your telemedicine application with essential features.
How to develop a telemedicine mobile application?
In the telemedicine application development, it is important that a developer should have all the knowledge of the development process. You can opt for the cross platform development process, it will help you to launch your application on several platforms including Android, iOS, and web.
Apart from this, developers should be proficient with the modern programming languages - kotlin and Swift. It will help them to meet with the development coding requirements.
Furthermore, app developers should design the application with proper strategy and they should integrate the top features as per the patients and doctor requirements.
Let's know the top features that telemedicine app developers should integrate into the application and they can't afford them to miss out. '
Telemedicine App Features for Patients
1) User Login
This should be the foremost step for the patients, they should sign up on the application via different login information such as Email and phone number. Apart from this, presently to turn the login process more easier and effortless, social media authentication login process is the next trend.
Users can directly sign up from their Google or Facebook accounts with single click and the information can be directed from there.
2) Search for Expert
Allow users to search for the medical experts, in their nearby geographical location as per their preferred treatment requirement. In order to turn your application into a more advanced and high level, integrate GPS tracker into it, which allows users to find the accurate location or directions easily of the doctors.
3) Book an Appointment
Offer a hassle free appointment booking system to your patients, With telemedicine application development provide an opportunity to your customers to book hassle free appointments with a single click on the screen.
4) Video Conferencing
To turn your appointment process into more advanced, integrate video conferencing features into your solution. However, allow your users to connect with video with doctors on one platform.
Telemedicine Application For Doctors
Manage Appointments
We help you to manage your appointments with an advanced doctor panel. This doctor app helps in offering prescriptions, patient data info management as well as fixed appointments with high end calendar integration..
In App Management
Telemedicine applications turn the processes into more secure and effective. It helps to share the reports, prescriptions and other health information via chat easily.
Conclusion
Telemedicine applications are highly popular and offer easy treatment to the patients. Undoubtedly, it has tuned as a boon as well as turned the medical treatment easier for the patients in this pandemic. These are the essential steps that you should follow to launch your telemedicine application successfully.
how to
Albert Smith is a digital marketing manager with Hidden Brains, a leading enterprise web & mobile app development company specializing in mobile & web applications, IoT, cloud and big data services.