The Road to Future of Mobile Application Development
Future of Mobile App Development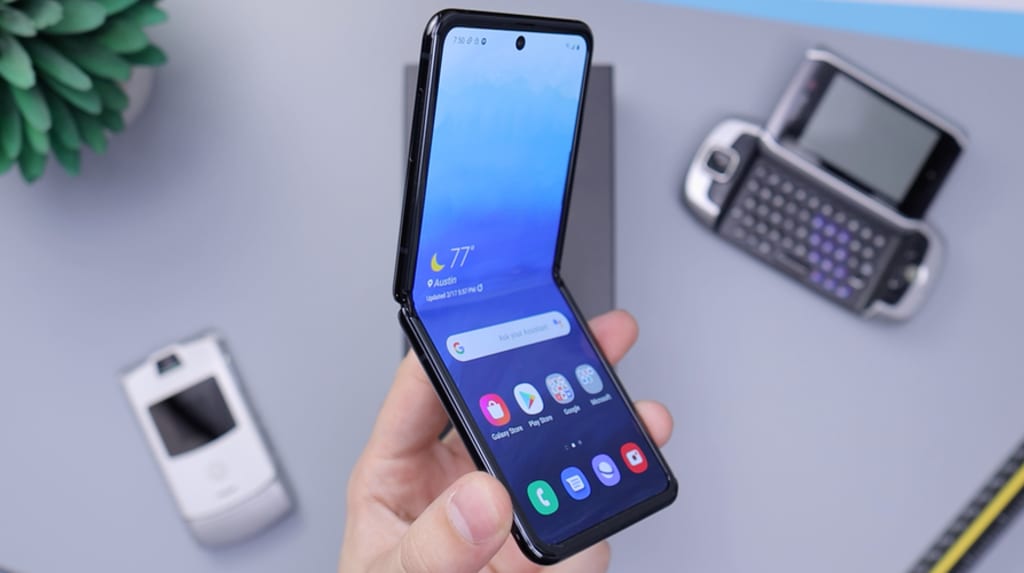 Today, a large part of the population uses smartphones and tablets in Germany alone. Ever better and more modern devices always offer new opportunities. There are already a multitude of mobile apps for all conceivable areas. Everything is available, from simple e-books or music applications to complex e-commerce apps.
A big challenge for the app developers who take care of the design and creation of such applications. In the following text, we present the top five trends in mobile development for 2018. This gives you an overview of what you can expect this year and what you should pay attention to.
IoT and mobile app integration
IoT (Internet of Things) is developing mobile apps like last year. Some statistics make the decisive role of IoT clear in 2019.
1 - The global IoT market is expected to grow by 31.72% in 2019 with CAGR
2 - By the step in 2020, more than 5 billion people and 50 billion things will be connected.
3 - IoT product and service providers are expected to have sales of more than 300 billion by 2020
Some other IoT trends will be causing a stir in new devices. App Development is based on a new standard for M2M automation and multi-sensor support.
Cloud and mobile applications
There is no question that cloud computing and technology are already making a dent in the tech industry and making life easier for us. We now expected Cloud Technologies to play a critical role in app development in 2019. This will also help developers quickly sync data across a wide range of devices that use the cloud.
We tried our best to help you explain five interesting mobile app development trends for 2019. If you get any problems while following the above guide, don't hesitate to ask us any questions.
Entertainment and video player apps
People worldwide spend hundreds of billions of hours using entertainment, video player and editor apps on Android phones. These include streaming services such as Netflix, HBO, or Apple TV, and YouTube or Disney +. But not only that, because we're also talking about popular social media platforms like Instagram, Tiktok, or Snapchat that people use for their entertainment.
The latest entertainment innovations include Twitch, a live streaming platform for video games. It enables players to interact with their audience and creates a kind of network/chat platform.
5G - Mobility is a crucial element
Gamers could be the first to benefit from a wide range of the highest internet speeds available. Multiplayer online games are demanding rates that are now achievable and will soon be more comfortable to achieve. A faster 5G network and smartphones will quickly create a need for games that can benefit.
By 2024, 64% of the world's population is predicted to have 5G coverage by 2024, which means that smartphone use will affect our daily lives even more. While the fast mobile connections are more of a benefit for gamers, for the time being, other areas will gradually also benefit from them. Like agriculture or logistics, for example.
Auto battlers are on the rise.
The Auto-Battler genre has only been around since January 2019. It has already involved eSports fans who finance the development of new games in this genre, so numerous topics and variants already exist. Auto-Battler is a multiplayer strategy ga mes based on a simple logic: players choose and put together several game pieces that are used against opponents, then the game automatically plays round after round to select the winner.
Auto-Battler attracts a lot of players and the number of downloads and the screen time, the time spent in front of the screen, is increasing steadily. Further optimization auto-battlers could be the next challenge to overcome. Publishers will keep a close eye on these apps, because in addition to their popularity, their simplicity should also be attractive.
Instant apps
No novelty, but in 2018 the so-called instant apps for Android, which were presented by Google, are particularly popular. This new form of mobile application should enable the user to use the app online, for example, directly in the Play Store.
In this way, the user gets an overview of the app and try it out - albeit usually with limited functions. You can only download the app if the user is convinced of the app and fulfills the requirements, such as storage space. So far, the number of applications that are available as an instant app is still very manageable. However, the number should rise significantly in 2018 alone. Nevertheless, instant apps are already a gap in the market today,
Conclusion
The mobile market is booming. Therefore, it is not surprising that there are a multitude of new trends in mobile app development. If you want to keep up with the times and stay up to date with your apps, you should take a detailed look at the current trends and implement them wherever possible or even talk to a In this way, you increase the user-friendliness of your app and its success and possibly that of your entire company.
apps
Albert Smith is a digital marketing manager with Hidden Brains, a leading enterprise web & mobile app development company specializing in mobile & web applications, IoT, cloud and big data services.