How to choose the best smartwatch: 5 steps to a good purchase!
Tips to Purchase Best Smart Watch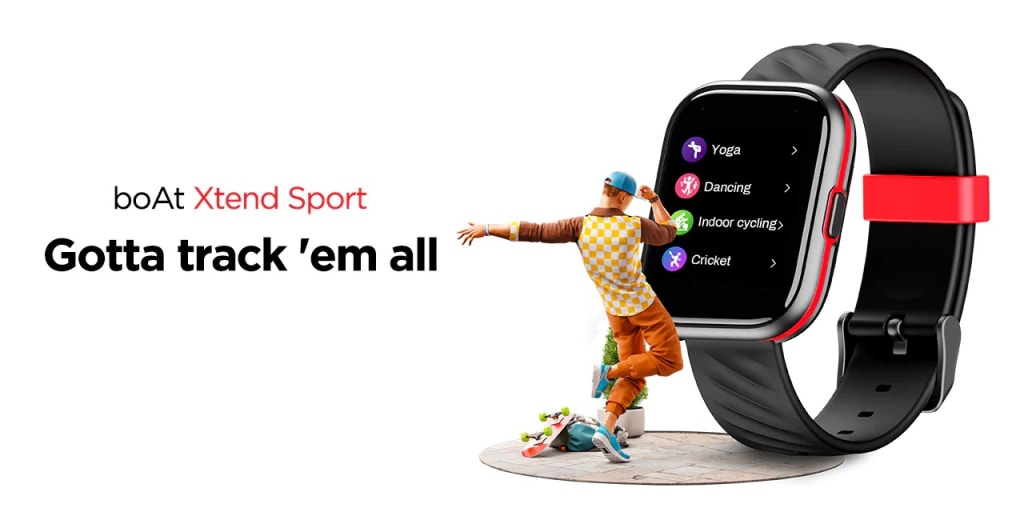 Smart Watch
Smartwatches are a must-have these days. But buying the one can be really difficult, especially given the number of options available in the market.
You can use the below mentioned quick guidebook to buy a smartwatch:
Compatibility
What's the point of having a smart watch if you cannot connect it with your smartphone? Hence, it is important to check whether your smartwatch is compatible with your mobile phone. For example, if you have an iPhone then getting a watch that only works with android make no sense. Hence, check for compatibility between both devices before making a decision.
Build & Quality
You plan on wearing your watch every day. It should be able to tolerate everyday wear and tear and accompany you on all your adventures. Check the build material and how much it weighs. You can look for gorilla glass glasses that are scratch-resistant. Also, do not forget to have a look at the IP rating of the watch. This tells you if your watch can handle some dust or splashes of water.
Health & Fitness Related Features
One of the major advantages of getting a smartwatch is the fact that they help with monitoring and tracking many important health indicators. From monitoring your heart rate 24X7 to analysing your sleep patterns, different smartwatches support different features that help you live a healthy life.
The stress monitor is a useful feature in current times where we live a hectic life. The various sports modes help track your daily workout and give you data that will help you make the most of it. There are many smartwatches for women that come with a feature that helps women track their menstrual cycle as well.
You can even set up reminders to drink water and move around. This ensures that you are properly hydrated and do not live a sedentary lifestyle.
Smart features
Another reason for buying a fitness smartwatch is that it does more than just telling you date and time. You should look out for a smartwatch that supports features that make your life easier and productive. It helps you stay connected to the outside world by bringing in all the notifications from social media to your watch.
You can also count on your smartwatch to keep you informed about incoming calls even when your phone is not in front of you. There are some smartwatches that allow you to take or make calls from your watch, thanks to the in-built mic and speaker. Additionally, you can also control your music and camera from your watch.
Battery
What's the point of having a smartwatch if it's always discharged or always plugged in for charging? Hence, it is important that you have a look at the number of days your smartwatch can run for when fully charged. Additionally, do not forget to have a look at the amount of time it takes to get charged.
Price
Last but not the least in any regard, smartwatch price plays a huge role in making a buying decision. If you think that a best smartwatch has to be expensive then you are mistaken. You should first decide upon which features do you want and then decide upon the watch. Price should not be the only factor.
Now that you have some idea about how to go about buying a smartwatch, allow us to introduce you to some of the best smartwatches that you can have a look at:
Watch Wave Pro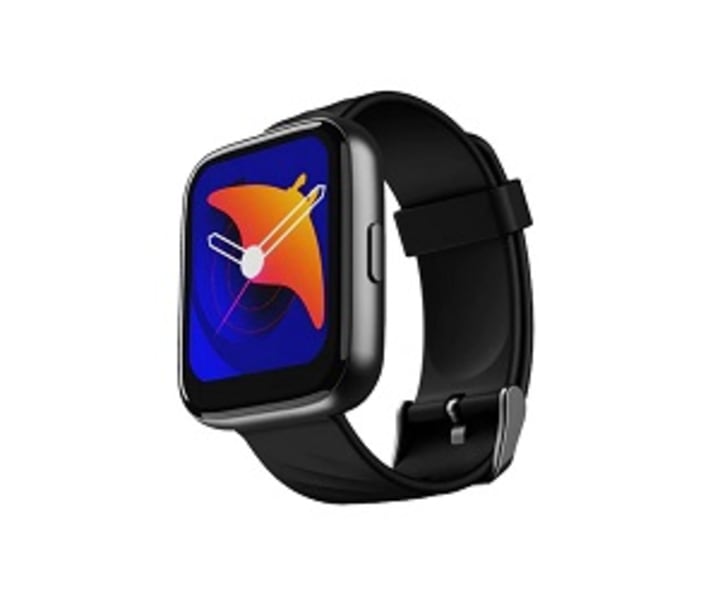 A special watch for all the cricket lovers out there! This smartwatch comes with a 1.69" HD color display with a square dial. With this on your wrist, you can catch all the live updates from the world of cricket on your wrist.
Be it IPL or International T20s - you will not miss a single update.
You can track your heart rate and also check your temperature with this smartwatch. The pedometer keeps you updated about the number of steps you have taken and the various sports modes help you meet your daily fitness goals.
It hardly takes up any time to get charged. Plug it in for 30 mins and it will go from 0 to 100%, thanks to the fast charging chip. The watch is IP67 rated.
Noisefit evolve 2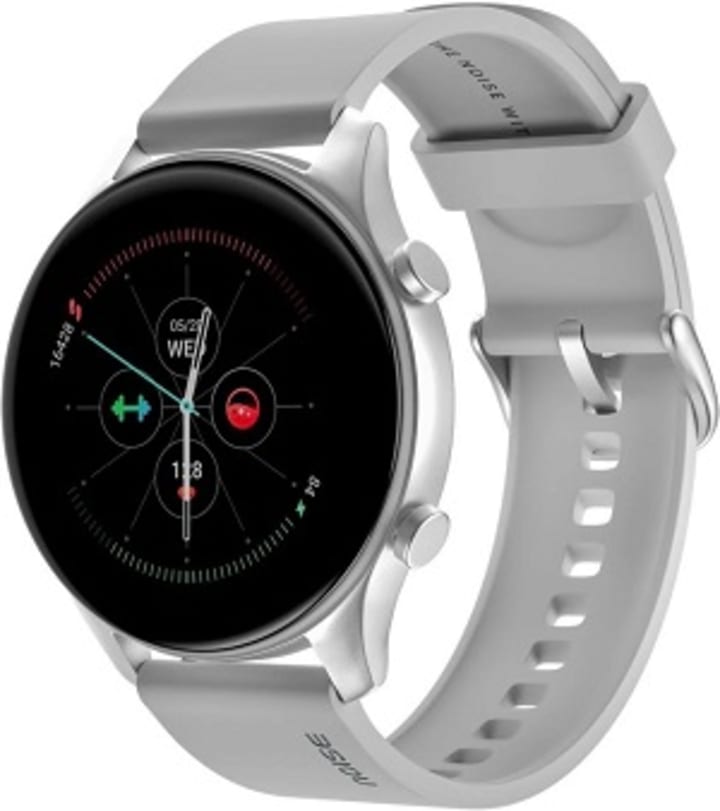 A great smartwatch for men! It comes with a 1.2" AMOLED screen and an always-on display. Built from lightweight aluminium, this smartwatch is ideal for everyday usage.
It supports instacharge technology that means plugging it in for 30 mins and getting enough juice for 30 days. You can use this smartwatch to monitor your heart rate, spO2 levels and stress levels. It also supports hindi integration, which is a great feature for the Indian audience.
Watch Blaze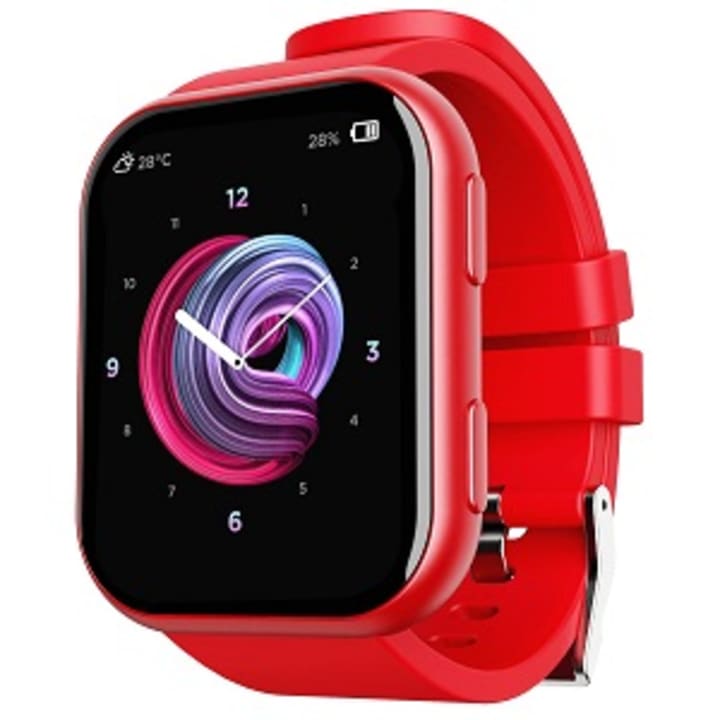 Say hello to a smart life with this smartwatch by your side. It comes with a 1.75" HD display that allows you to effortlessly take charge of everything. Powered by an impactful processor, this watch makes transitions smoother and faster. You can use it to monitor your heart rate and spO2 levels.
It also supports fast charge technology. Charge it for 10 mins and get up to1 day of full charge. The watch is 3ATM certified.
Reader insights
Be the first to share your insights about this piece.
Add your insights