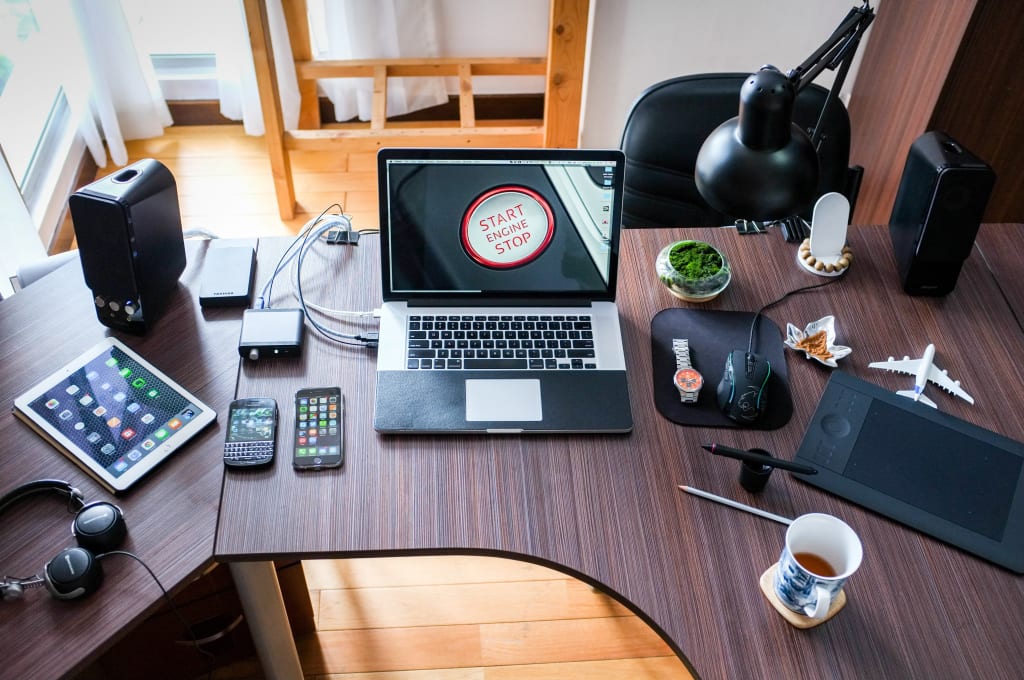 Of course, the most exciting moment of the year is the holiday season, and it is time people receive new gadgets as gifts from friends and relatives. Fr anyone expecting to receive wearable tech, smartwatches, and other devices as gifts over the holiday, learning to protect them is crucial. You will need to protect them in nearly all situations from your personal life to the tech in your small business. Wherever you are, protection is a top priority. That refers not only to safeguard these devices from assorted malware and viruses, but from other external factors as well. These are a few incredible tips for protecting tech devices from viruses, and other risks as well.
Use Security Software
Cybersecurity experts recommend outsourcing security software from reputable vendors. Up-to-date security software can protect a device against malware, spyware, viruses, and other online threats. Running a current internet security program will make it easier to catch any potential risks such as Trojans, worms, and viruses. With a reliable security program, intruders can't infiltrate your network and computers, meaning unauthorized persons won't have access to your critical information, or take over your systems. Computer users should always remember to scan any external drive that may be connected to their devices via USB.
The Insurance Factor
Insuring a new gadget or system that stores critical information is worth the risk of losing your confidential data. System or device insurance is available through software vendors, and carriers such as Apple and Samsung. Most carrier insurance policies protect a computer or smartphone against risks such as theft and water damage. Replacing a mobile device is no joke, and that's why adding insurance to your plan is critical.
Durable Cases
While tech devices such as smartphones can withstand getting dropped in a pool, rain puddle, and toilet, that can't happen for long. As such, anyone concerned about their mobile phones getting dropped by kids can consider covering them with durable phone screen protectors. Device users can now take advantage of protective cases to shield their mobile devices from any destructive element without adding bulk to their pants pocket or pulse. Vendors are now making high-quality protective casings for smartphones, and other electronics, so people don't have to panic every time their devices drop down.
Password
People often make the mistake of securing their devices with passwords that are too simple to guess. No matter how nice your pet's name is, using it as a password can increase the vulnerability of your device. It is easier for a potential hacker to crack a simple password than a term with additional letters, symbols, and numbers. There is nothing like too complicated a password in today's fast-paced technology world. Security experts suggest changing device passwords often to protect new and existing devices and systems.
Regular Security Updates
Updating security measures on new and old devices is always wise. Outdated security software will leave your systems and gadgets vulnerable to hackers and thieves. Since people have their personal information stored on their laptops and smartphones, updating their device security isn't an option. Besides updating security features on a computer or mobile device, it may also be essential to update the software. That will help provide extra protection, as hackers are likely to infiltrate any mobile device or laptop with outdated software. Make it a practice to update software whenever a notification pops up on the screen of your device.
Disabled Printer and File Sharing
File and printer sharing features allow other computer users on the network to have access to resources on your servers or computer. That means enabling them may make your devices vulnerable to infiltrators. Always turn these features off unless it is necessary. You also have to be cautious when accessing a public network connection, because open hotspot providers usually turn their security features off to make their network accessible to everyone. That means that most of the data sent from a public wi-fi connection aren't encrypted. Consider disabling your wi-fi adapter when not in use to avoid connecting to these networks automatically.