Go Minimalist, Turn Three Devices into One with Onelink's Carbon Monoxide Detecting Alexa Speaker
Need to free up space, but can't stand losing functionality? Onelink has you covered.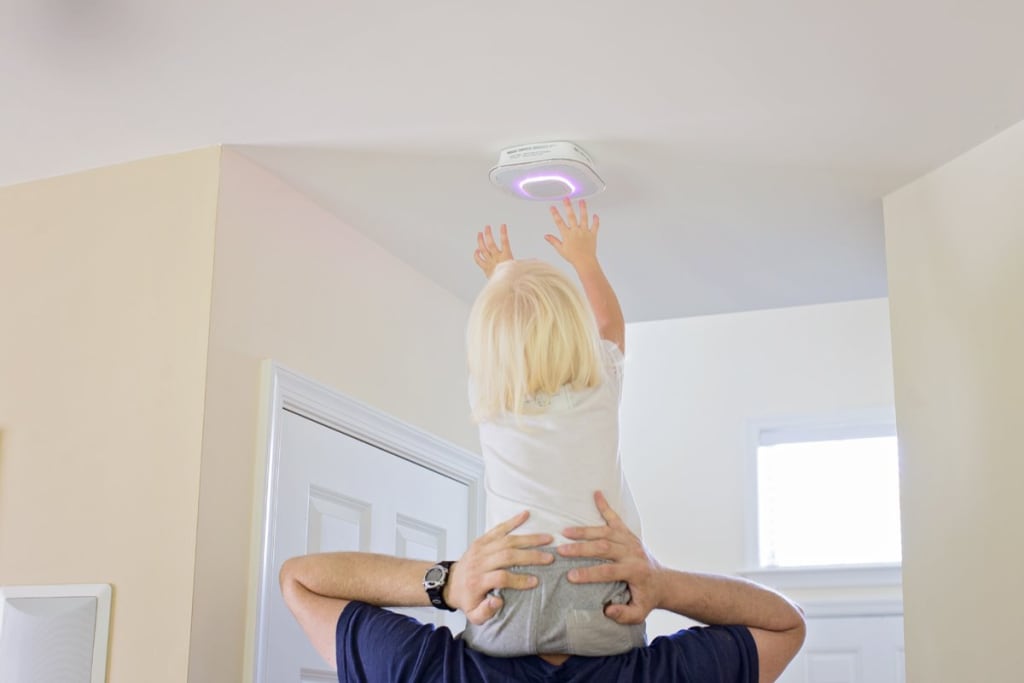 If there's one thing we've all learned to love, it's the invention of the smart home. Smart home AI devices like Alexa let us set the mood in our houses, let us save money on energy expenditures, and even help us make sure we arrive home to a hot meal.
Now that we have amazing technology that lets us control everything via voice, the only thing we need to do is consolidate all the technology we have to reduce cable clutter.
Onelink is ahead of the game with this issue, and created an invention called the Safe + Sound. It's a device that combines the convenience of Amazon Alexa with the safety of a carbon monoxide detector and fire alarm.
If you are a fan of smart homes, chances are that you already own an Amazon Alexa hub. Around 70 percent of all smart home AI device owners have Alexa instead of a Google Home. Though Alexa is definitely the queen of smart home devices, it still has its issues.
One of the biggest issues is that Amazon's own Alexa hubs can only do so much without being connected to other smart devices. That's where the Safe + Sound trumps your usual Alexa hub.
Safe + Sound is a device that blends three different functions into one.
Having Alexa alone makes running a home a breeze, and that's wonderful. It lets you sync up everything from your lighting to your smart plugs, and coordinate it from the mobile device of your choosing.
With Onelink's Safe + Sound, you also get safety monitoring functionality thrown in the mix. The Safe + Sound acts as both a fire alarm and a carbon monoxide detector, as well as an Alexa hub.
The Safe + Sound is also Apple HomeKit-compatible, so if you feel like talking to Siri instead, you absolutely can. It's a flexible invention like that.
Multiple uses means that you deal with lower electrical bills every month.
The more devices you need to keep charged, the higher your bills are. It's just the way things are. Getting devices that multitask, such as the Safe + Sound, is a great way to go green.
By having one device that does more for you, you're reducing the amount of electricity that needs to be spent in order for your home to run efficiently. Within a matter of years, your device will pay for itself.
The biggest perk, though, is helping reduce all the clutter in your home.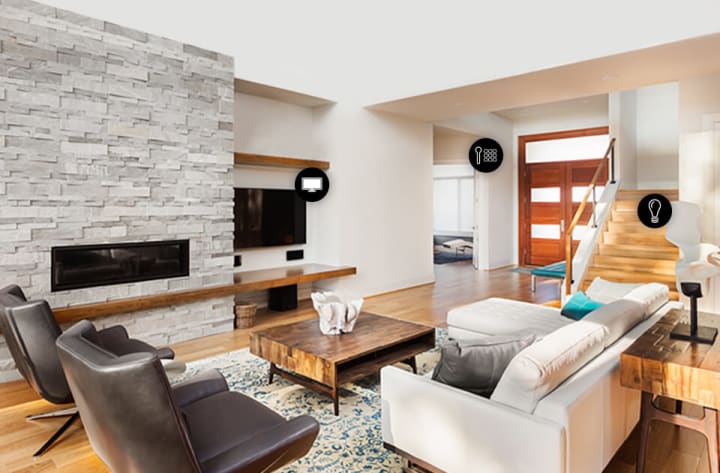 Great as technology can be, it does add a lot of clutter to your home. All those little devices take away space that could be uses for artwork or just a little extra open air.
The Safe + Sound helps you avoid using up precious shelf space on smart home hubs while keeping walls clear of smoke alarms and CO detectors. To make things even neater, the Safe + Sound is installed on your ceiling—totally away from eye's view.
The ceiling installation means you get crisper acoustics and more accurate readings.
There's a reason why the engineers behind Onelink's Safe + Sound chose the ceiling as its place of installation. Having the Safe + Sound close to the ceiling will give you much better results as far as fire detection and carbon monoxide detection go.
In terms of using Alexa, the higher position gives a crisper and clearer acoustic level. This means you get to enjoy the music you ask Alexa to play will sound better than ever.
Worried about your home while away?
Every parent will worry about leaving their children at home, only to come home to a disaster. While Onelink's Safe + Sound doesn't act as a baby monitor, it can alert you to problems you may have at home while you're away.
If the device notices signs of a fire or high carbon monoxide levels, it will alert you via your mobile device.
Get a nice little nightlight, too.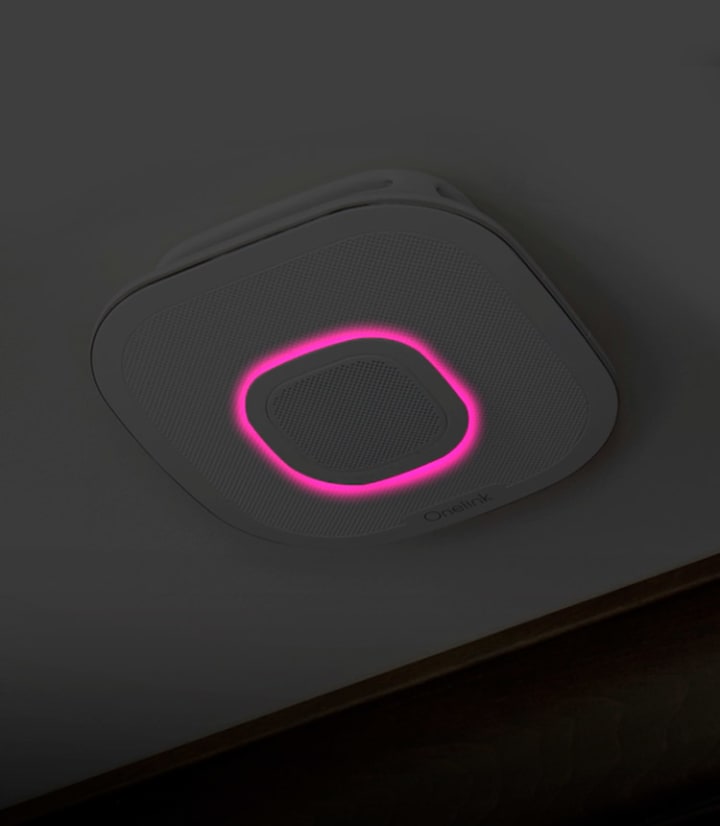 Onelink's unique take on smart home devices definitely makes a point of living up to its name. To help users feel safe and sound, the device's makers added a bonus function as a nightlight.
The nightlight can be adjusted to your liking via the Onelink app, and also brightens up so that family members can find their way out of a home during an emergency.
Surprise! It's even easy to install.
Unlike other specialty alarms, the Onelink Safe + Sound is designed to be easy enough for a casual homeowner to install without professional help involved. This cuts down on excessive installation costs, and helps your wallet feel safe and sound, too.
It's pretty obvious that the Safe + Sound was meant to give homeowners a way to make sure everyone (and everything) they care about is just a little safer. Getting a Safe + Sound for your place just makes sense, doesn't it?
About the Creator
Rowan Marley is a 20-year-old sports enthusiast who hails from Brooklyn. When he's not hitting up a local Zumba class, he's drinking organic smoothies. That's just how he rolls.
Reader insights
Be the first to share your insights about this piece.
Add your insights