Best Udemy Courses for New Programmers
There's certainly good money in coding and web programming, but these skills take a little while to master. You may want to check out the best Udemy courses for new programmers in order to get a good working knowledge of them.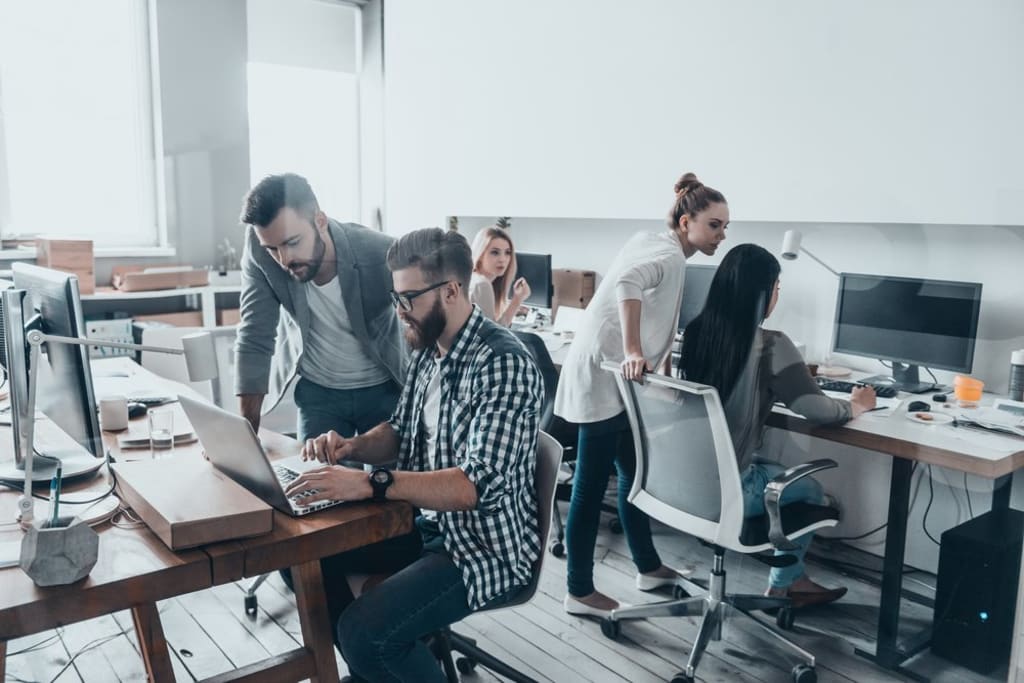 For the most part, web development, coding, and computer science as a whole require some of the most sought-after skillsets in today's rapidly evolving tech climate. But while demand might be higher than ever before, there is still a deficit of talented coders and computer technicians out there. This goes for both full time employees and freelancers looking to make some extra cash.
Learning the ins and outs of web design might seem intimidating at first, but it's actually not quite as difficult as it sounds to get started with programming. Especially if you have a step by step guide showing you the way. Udemy, one of the leading platforms for online courses, actually has some really insightful courses on how to get started as a novice programmer. There, you'll learn the tricks of the trade in an easily translatable, linear fashion.
Simply put, it can't hurt to look at some of the best Udemy courses for new programmers that are out there. In fact, it might just be the missing link to a brand new career.
Don't believe me? Read on and see for yourself.
Arguably Udemy's most simplistic course, Programming for Kids and Beginners: Learn to Code in Scratch is a really fun and simple way to get your programming career underway. It's for complete beginners, as you literally learn everything from scratch; no previous knowledge of coding is required. This course will teach you how to make fun games, interesting graphics and animations, and even claims it can teach you text-based languages "2x - 10x faster." So if you're looking for a quick way to grasp some programming basics, or your child wants to learn scratch code at an early age, you might want to give this program a try.
As you can see from the last Udemy course, it's never too early to have your children learn about computer programming. Another course geared towards children, Project Based Python Programming For Kids & Beginners can help show novice computer enthusiasts the ropes in a fun, user-friendly way. The course teaches users how to build Python games, Graphical User Interfaces, and other basic programming skills. The course isn't Python-exclusive, however—it teaches a variety of programming languages, making it a super flexible early-stage course by Udemy.
C, one of the more prevalent programming languages out there, isn't necessarily the easiest thing in the world to grasp, but it's become greatly simplified thanks to this step by step course from Udemy. What separates this particular course from the others is the fact that it's mostly example-based, giving users a more hands-on experience learning code. So if you're more of a visual learner who prefers to immerse yourself deep into a subject matter, you may want to give this one a go. And once you get a solid working knowledge of C, you can take it up a notch with C++, as there are plenty of reasons why you should learn C++ as a new programmer.
Another complete web developer course geared towards teaching young coders scratch, Scratch Programming For Complete Beginners offers users a basic understanding of the popular programming language geared towards kids. This simple, yet effective course will teach its students Scratch's interface, how to move objects around, and how to change the program's background/color scheme. With close to 1,700 students currently enrolled, it's certainly one of the more popular development courses on Udemy—and for good measure.
Perl is a little bit more advanced than the aforementioned programming languages, so it's imperative that you put yourself through a web developer bootcamp of sorts—especially, if you're a complete beginner. Stone River eLearning offers a course on Udemy, Perl Programming for Beginners, that will guide you through some of the basics of the Perl web application in a fairly simplistic manner. The 70 lecture course will take almost eight hours to complete, but afterwards, you'll be glad that you went through with it.
For a novice web designer, determining which programming language to learn can prove to be half of the battle. But why limit yourself to just one? By taking the course Master Fundamentals of Programming for Beginners, you can learn the basics of a variety of basic programming languages including Linux Shell, C, and Java. The course is a bit extensive with over 120 total lectures, but if you want to be a well-rounded coder, taking a complete web developer course like this one could prove to be vital for your burgeoning programming career.
Learning multiple programming languages at once isn't practical for everyone, so you may opt to master just one, as opposed to running the risk of becoming a "jack of all trades, master of none" type. C Programming For Beginners - Master the C Language will help you do just that, with over 22 hours of web-based content regarding C. The course recommends that its users possess a computer running either Microsoft Windows, Linux, or one of the Mac operating systems and ideally, the PC should also contain at least 4GB of RAM. Other than that, no previous knowledge is necessary, making it the ideal course for beginners with a specific coding process in mind.
Java is one of the oldest platforms out there, yet its prevalence in the world of web design in coding remains steadfast. In Java for Absolute Beginners, students will learn all of the basics of Java programming and get a working knowledge of how to write simple Java code, user inputs, loops, and arrays, amongst others. All you need is a basic understanding of computers to take this course, making it one of the best Udemy courses for new programmers out there.
SAS is one of the leading software programs for data analytics, business intelligence, and data management, so it should come as no surprise that it is one of the more intricate programming platforms to comprehend. Luckily, this Udemy course starts with the basics, making the overall learning process much less of a daunting task. While this course is for beginners, it does get into some of the more complicated aspects of SAS, including SAS SQL procedure and SAS macros. In the words of Night School star Kevin Hart—"You're gonna learn today." Well, that is, if you buy the course today.
For our last featured course, we have Rock the JVM! Scala and Functional Programming for Beginners, which focuses on Scala code. In addition to learning how to write web applications in Scala from scratch, this course will also get into some supplementary programing tools like Spark, Akka, and Play. This is one of the more comprehensive courses on this list, yet it's fairly short in nature, with a meager 50 lectures offered to its students. Despite its legnth, it's certainly one of the best Udemy courses for new programmers, especially for those interested in learning the ins and outs of Scala.