Best TV Wall Mounts You Can Buy
Hang your TV in style with the best TV wall mounts.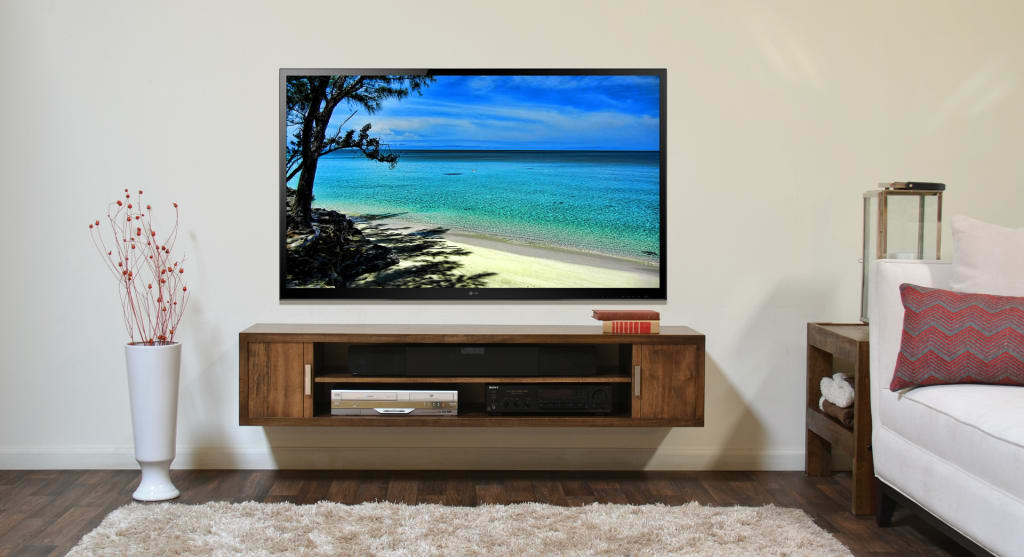 Source
Even after the many years that TV wall mounts have made it possible to forgo traditional television stands and media cabinets, we still marvel at just how cool it looks to have the TV on the wall. However, not all TV wall mounts are alike, and some cannot offer the kind of results most of us want. As an example, some cannot work with different sized TVs, some don't tilt or swivel and some are unable to work with a home theater in the stylish way we'd like.
Because of that, we have assembled a list of the top TV wall mounts on the modern market and ensure that they can provide you with the solution you want regardless of TV brand, size or need.
What are TV wall mounts?
Of course, it helps to clarify just what modern TV wall mounts are and what they do. As one expert said, "Your TV was an investment, and you want to protect that investment. On top of securing your TV, a TV wall mount can free up space, and improve the overall design of your room."
So, the first step in selecting from this list of the very best TV wall mounts is to determine what it is you want yours to do? If we take that list above, we can ask three different questions to find the answer. Is the mount meant to eliminate the TV stand? If so, as it frees up the space, what sort of design changes will be made in the room? After all, you may need the mount to have an articulating arm to pivot the TV to other areas or another viewing angle. Naturally, it could also mean you want the TV to be nearly out of sight or as unobtrusive as possible and need a mount inches from the wall or designed to emphasize a low profile TV.
Lastly, in terms of securing it to the wall, does it need to be heavy duty? Do you have a large TV? Is it a slim little flat panel? Think about the size of the TV, the demands on the wall bracket or mount bracket, and what sort of support any specific mount offers. You also need to consider the many cords and cables and how those might work with the various TV wall mounts.
The Types of TV Wall Mounts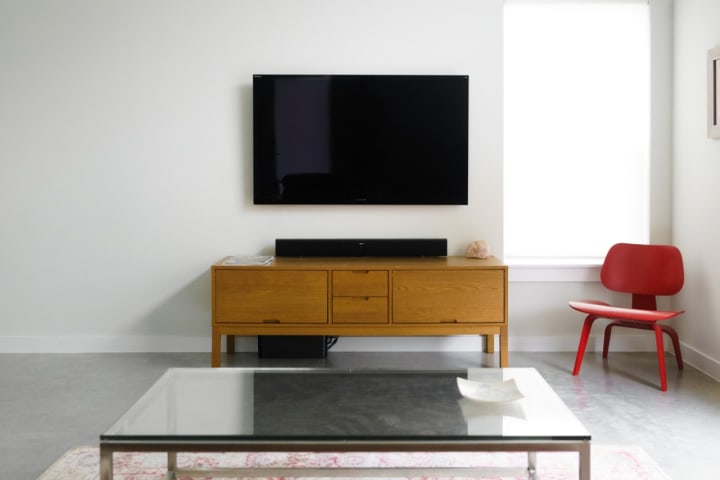 Again, our expert pointed out that there are "three basic types of wall mounts: the fixed wall mount, tilt TV wall mount, and full motion TV wall mount. Each mount serves a specific purpose and can improve the overall viewing experience."
So, the TV set in the center of a living room, but also viewable from a corner of that same space requires an articulating TV mount that allows it to turn side to side. The low profile TV watched from a fixed position is the fixed mount and the TV viewable from below or across a room benefits from a tilting style.
Fixed TV Wall Mounts
The top recommended of the fixed style of mounts are also some of the most affordable simply because they do not require any additional function than securing the TV to the wall in a functional and appealing way.
This option works with TVs up to 75" and also the including LCD, LED, plasma and OLED models. It is made of heavy duty materials and is capable of supporting an astonishing 165 pounds. This will hold up most affordable but quality 4K TVs you can buy with no problem.
The heaviest duty of the group, it works only with TVs 50 to 80" in size, and holds over 200 pounds. It has an easy installation process and step by step instructions to make it easy and trouble free.
The Mounting Dream Fixed TV wall mount fits most TVs from 42 inches to 70 inches and holds up to 132 pounds. The Mounting Dream places the TV close to the wall to save space and add style to your home. It can carry the best 4k TVs under $1000 without a problem.
Tilting TV Wall Mounts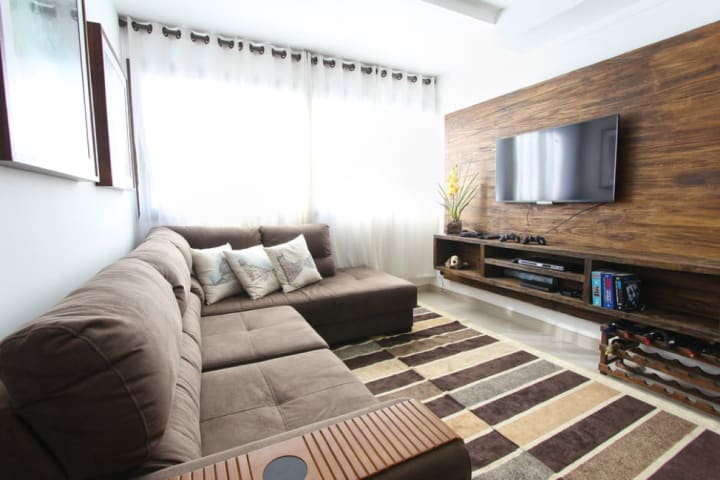 Allowing the TV to tilt vertically, these mounts enable a much higher mount than the fixed varieties and also eliminates the common problem of screen or light glare. If you are planning on a higher mount than the average TV stand height, this is the best route. The most highly recommended include:
Rating as the most preferred for its ability to hold TVs only 1.25" from the wall and securing models from 32-80" (including LCD, LED, plasma and OLED models), it goes on easily and with minimal tools required. Quick lock functions secure the TV and allow fast and simple removal too.
With two appearances on the list of best mounts, this one is noted for its amazing capabilities. It can hold TVs up to 165 pounds and up to 75" in size. It features a 10' HDMI cable and built in level to further enhance its features and is also one of the easiest to install.
Noted for its durability it is pre-assembled to make life much easier and can support up to 130 pounds. TVs have to be sized 37-80" and as one of the top names in dual arms mounts, it is worth the higher than average pricing.
This is a universal mount designed to fit small, large and even curved TVs from 20 to 80 inches. It is designed to fit a variety of different TVs with VESA hole placements as well as homes with adjustable stud mounts. Go ahead, mount those best curved TVs without fear!
Full Motion Mounts
If you require the TV to be able to turn in every direction and even away from the wall, this grouping is the right choice. The top two brands suggested include:
Touted as the best for its capabilities, holding 37"x70" TVs up to 132 pounds in weight, it also sits tight to the wall and never shirks on performance.
Called the strongest of the full motion mounts, it holds up to 175 pounds and yet is a bargain priced unit able to fit TVs up to 60" and keep them as much as 20" from the wall without any trouble.
The AmazonBasics heavy duty mount is designed to handle the largest TVs providing you great value for your money. The mount also offers full motion mobility providing the option to move your television around as desired.
product review
Lover of gangster films and worried about the future of artificial intelligence.