Best Gadgets & Apps for a Paper-Free Office
No matter the size or scope of your workplace, these gadgets & apps for a paper-free office will help you make a smooth transition into a new paperless world of business.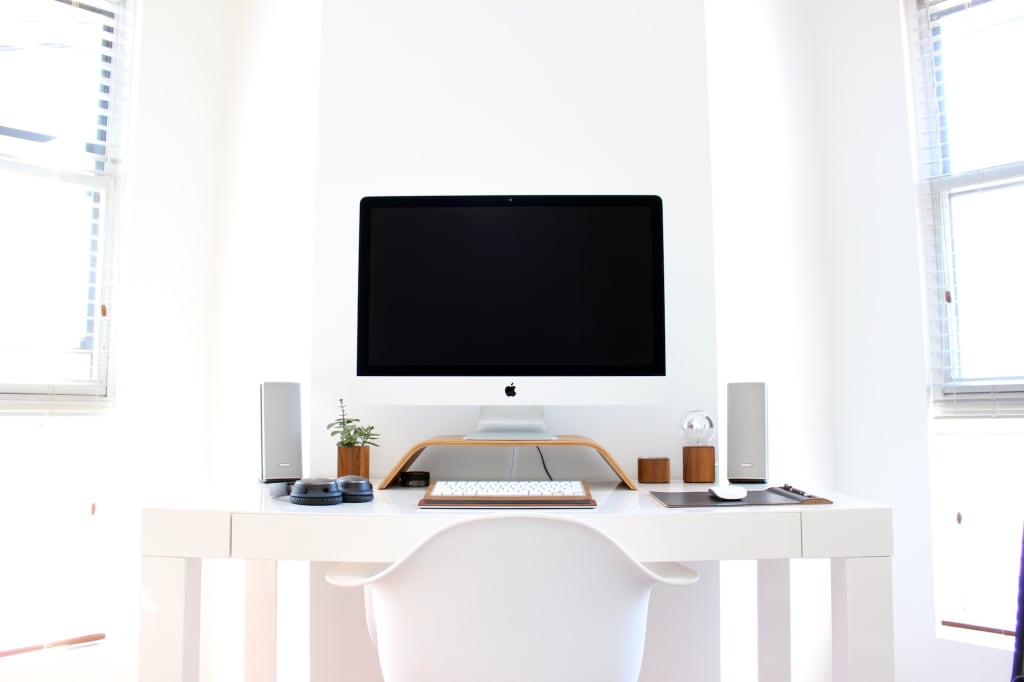 Photo by Gabriel Beaudry on Unsplash
Let's face it: the world's transition away from paper products is long past due. While some parts of life will remain tethered to the tree for years to come, new advancements in apps and office technology have now made it possible to maintain an office that is entirely free of paper. No matter the size or scope of your workplace, these gadgets & apps for a paper-free office will help you make a smooth transition into a new paperless world of business.
Some gadgets & apps for a paper-free office are needed mainly for digitization purposes. When you first make the change from a paper-full office to a paper-free one, any important documents you have as hard copies must be digitized for storage. While a dedicated scanner can do the job, you may decide you would rather conserve space. This is where Genius Scan comes in. This app allows you to instantly digitize batches of paper from just your smartphone or tablet. While perhaps not as user-friendly as a dedicated scanner, the mobility and adaptability of this app make it a worthy contender. The free version of this app allows you to email PDFs of the documents you scan, while the premium version allows you print them, digitally sign them, or export them to a wide variety of online fax or cloud services.
The best gadgets & apps for a paper-free office should make it easier to work without a paper and pen. One of the most important tools for this sort of office is a keyboard that reduces fatigue and allows you to remain productive without ending up with cramps at the end of the day. The Microsoft Sculpt Ergonomic Keyboard is the top-of-the-line option for business professionals of all kinds. The slightly domed shape conforms more closely to the naturally angled position of your hands than a flat keyboard, while the cushioned palm rest provides comfort and wrist support. These elements combine to reduce fatigue, allowing for much more efficient typing, making it one of the best ergonomic keyboards to prevent wrist pain. I also appreciate that Microsoft includes the number pad separately. Depending on your work, the number pad may only come in handy in certain situations or on certain days. This design allows you to keep it at a comfortable position or move it out of your way when it is not needed.
If keeping tasks organized is a big source of consternation in your office, consider using a task managing app to organize and unify everything that needs to be done. Wunderlist is one of the most powerful and versatile apps of this sort on the market today. Whether you use it to keep yourself in check or to keep your office abreast of any important assignments, Wunderlist allows you to keep track of these with ease. The to-do lists you create on this productivity app can be accessed from any computer, smartphone or tablet in your network and are updated in real time as your colleagues progress through their assigned tasks. The base version is free, with an expanded option and unlimited file attachment sizes available for a small monthly fee.
While far from the most glamorous gadget on this list, this four-port USB charger is nonetheless an indispensable part of an efficient paper-free office. It's the sort of product you don't realize you need until you're trying to charge your smartphone and tablet alongside two or three other devices, and you're running out of room to plug things in. Running a paper-free office means you'll constantly be on your smartphone or tablet as well as your laptop and desktop computers, so all these devices need to stay charged in order for you to stay on top of your business. Anker's PowerPort option is one of the sleeker and more reliable USB charging ports on the market.
Google Drive is the king of cloud services, allowing you to share and access files from any computer, smartphone or tablet in your network. Google Drive's countless features mean it is a no-brainer for any paper-free office. The best part of all of this is that you can get up to 15GB of storage space for free! You don't need to upgrade to the premium subscription plan unless your office needs to use more than 15GB of online storage space at a time. And even then, it's considerably inexpensive to upgrade to 100GB.
Running a paper-free office is not without its drawbacks. Among the most prominent disadvantages to getting rid of hard copies of documents is that a single software slip-up has the potential to permanently corrupt your most important documents. That's why the golden rule of a paper-free office is "backup, backup, backup." While cloud services can provide reliable backups, you should also keep at least one backup of all your important documents on an external hard drive like this one. Seagate's Backup Plus Slim is a small and sleek hard drive with an impressive 2TB of storage space, which is more than enough for a single person. This model is also available in a smaller 1TB option as well as slightly-less-portable 4TB and 5TB models. I find the 2TB to be the best combination of price, portability, and storage capacity.
Microsoft Excel is one of the most powerful and widespread office apps of all time. Even as widespread as it is, I still say Excel is underrated. In the right hands, Excel can perform a vast array of tasks useful for just about any sort of business. With the mobile app making it possible to access Excel spreadsheets from your smartphone or tablet, this already powerful app has doubled its usefulness. Rather than thinking of Excel as "just one of those apps that comes with Microsoft Word," it is worth your time to study its capabilities as a mobile and desktop app.
There is one particularly scary medical drawback to a paper-free office environment. While reducing paper consumption is an eco-friendly way to run your office, it exacerbates the already out of control issue of people who spend hours upon hours staring at their phones and computers. The blue light that comes off any computer screen can quickly fatigue your eyes, potentially causing long-term damage. For this reason, blue light reducing glasses are an unsung hero of paper-free offices. Designed to filter out this harmful blue light, these glasses allow you to work for longer periods of time without becoming fatigued. If you've never tried them before, you'll be surprised how much they change the way you work.
Even if your office has completely moved beyond the need for paper, the same is not true of most other companies. This can cause certain issues to arise if you ever do business with one of these companies. One vestige of the paper-heavy business practices of the past is the fax machine. I have no idea why anyone still uses them, but surprisingly many businesses still require communication via fax. Luckily, there is now a paper-free option for when you have to deal with these companies. Online fax services such as Fax Burner allow you to sign, send, and receive faxes on your smartphone or tablet. Instead of wasting paper (not to mention a bulky, expensive fax machine), you can simply forward the faxes you receive on Fax Burner to your email address as a PDF attachment.
Even in the modern world of business, where paper conservation is becoming more and more prevalent, the humble business card remains pervasive. These small pieces of card stock are handed out by seemingly every business-minded individual hoping to make an impression. To their credit, business cards are an incredibly convenient way to exchange email addresses and phone numbers. However, it can get out of hand once you start collecting dozens and hundreds of them: not only do they become a nightmare to navigate, they also undermine your goals of a paper-free office. Thankfully, apps like Wantedly People are designed to scan up to ten business cards at a time, collecting and sorting names and contact information from them. With this technology, you can keep the info you need from anyone you meet in an easily-searchable database, and you can simply recycle the business card itself.
About the Creator
Newly graduated Industrial-Organizational Psychologist. I'm a cyclist who works, thinks and writes about workplace culture, behavior and self-motivation.
Reader insights
Be the first to share your insights about this piece.
Add your insights