Buyer's Guide
Apple Watch Series 4: The Ultimate Smart Wearable and Health Tracker
Everything You Need to Know About Apple's Latest Smart Watch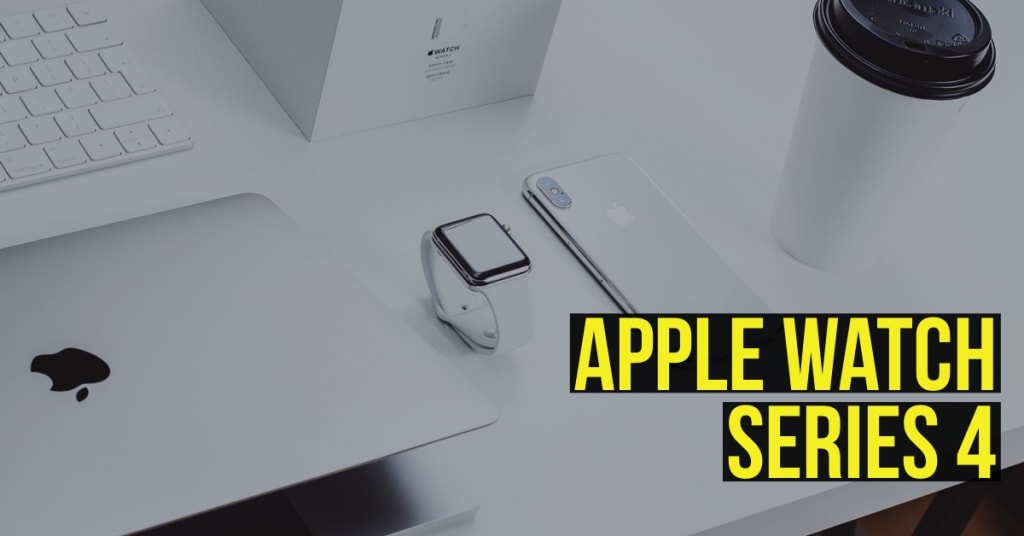 Almost 4 years ago Apple released the Apple Watch into the world, promising a plethora of features and plenty of app support from developers. I pre-ordered the Watch on day one excited to experience the next wave of tech, and was met by a different person asking me everyday "So...what does it actually do?"
The answer to that question at the time was a bit of everything, but no one thing particularly good. The original Apple Watch was an amazing piece of tech, but was perhaps slightly too ambitious and unsure which features it wanted to focus on. There was plenty of room for improvement; apps on the watch felt clunky, slow and a lot of the time, completely pointless compared to their phone counterparts. The single core processor meant doing almost anything on the watch was slow and often not worth the time, and as a first of its kind product from Apple the software didn't feel up to the standard you'd expect from the tech giant.
To this date I'm still using that same Series 0 Watch, thankfully with some improvements over time thanks to software updates bringing me up to watchOS4. Each year I watched in anticipation of the next Watch model that'd convince me to upgrade.
With each new generation Apple has refined, improved and developed the Apple Watch into the best smart wearable on the market. With much faster processors, waterproofing, cellular connectivity, GPS, brighter screens and more. The Apple Watch improved a lot from Series 0 to Series 3 but I was never fully compelled to upgrade, until now.
With the announcement of the Series 4, I knew this was the model I'd be upgrading to for a few reasons. My pre-order has been placed and I'm anxiously awaiting its arrival now. I'll be scooping up all the previous models upgrades as well as the exciting new features the Series 4 implements.
Series 4 Features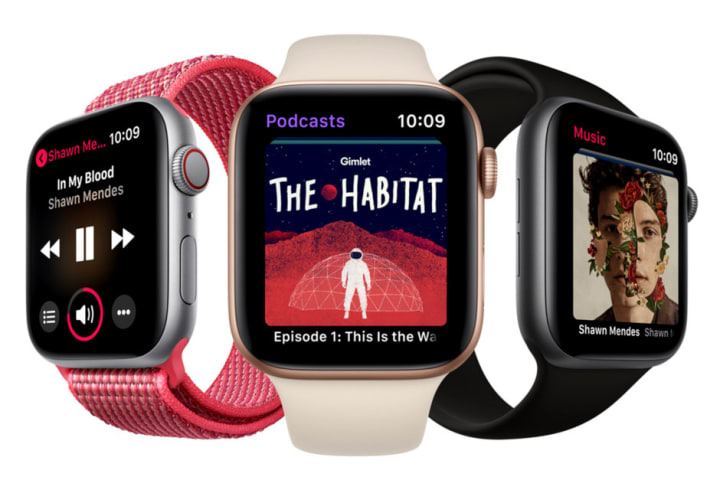 So what's new with the Series 4? First of all the design has been reworked for this years model meaning you're getting around 30% extra screen real estate thanks to the decreased bezel size and slightly larger cases. Apple have ditched the smaller squared off design of previous models and replaced it with a more modern looking design with rounded edges that pushes closer towards the sides of the display. The case sizes have also increased for the first time since the initial launch with the model options being 40mm and 44mm replacing the previous generations 38mm and 42mm. The Series 4 will also have a thinner body compared to last years model at 10.7mm thick compared to 11.4mm.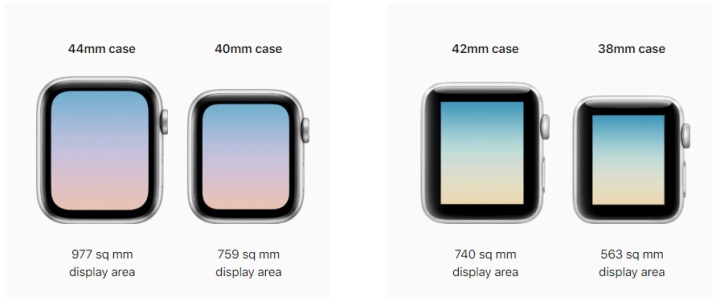 Apple have been really focused on ensuring the Apple Watch is the ultimate health device and this year have made further improvements to the heart monitoring on the Series 4. It comes with a 2nd Generation optical heart sensor and a brand new electrical heart sensor, allowing the watch to more accurately track your heart rate and proactively warn you if it detects any abnormalities. This new tech also means the Series 4 is the worlds first consumer device able to take an ECG (Electrocardiogram), something that was previously only available by seeing a medical professional.
The Series 4 also adds fall detection, a feature that will identify when the wearer has fallen over and if no movement is detected over a period of time will automatically contact the local emergency services for you. This could be a feature that will be very useful to the older generation and could legitimately lead to lives being saved.
Some other notable changes include the digital crown which has seen a small improvement with added haptic feedback when the dial is turned. The watches general use should feel snappier with the new S4 processor claimed to be up to 2x faster than the previous generation while keeping to the same 18 hour battery life of previous generations.
WatchOS5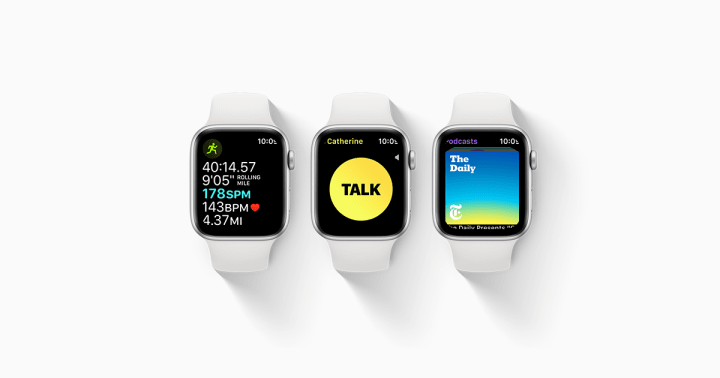 The Series 4 will come loaded with Apple's latest operating system, watchOS5. While it's worth noting that watchOS5 will also be available on the Series 1 and up, let's go through some of the biggest software changes. Automatic workout detection will pick up on when you've started a workout but have forgotten to start it on the app to ensure all your workouts are tracked. Yoga and hiking are new additions to the workout app, as well as some improvements for runners including pace notifications, and your steps per minute.
Apple Podcasts joins the watch for first time, allowing you to "learn as you burn." And there's a new Walkie-Talkie mode, that allows two watches to communicate to each other one after the other. Siri receives a few updates to make her more proactive as well as a raise to speak feature allowing you to ask Siri questions without the need to start the command with "Hey Siri."
Pricing and Models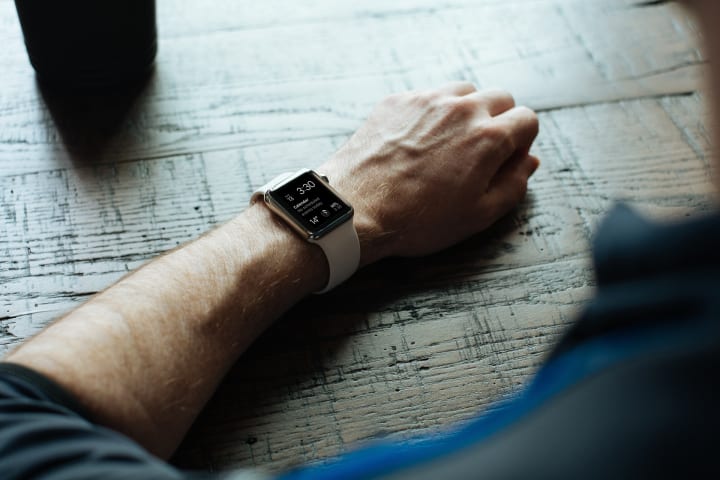 When choosing which Watch to buy Apple give you plenty of choices ranging from £399 all the way up to £1499 if you decide to opt for one of their Hermes versions.
Starting with the Aluminium models, a 40mm model with GPS will have you paying £399, if you want to add Cellular connectivity the price will jump up to £499. The 44mm will cost a little extra at £429 for GPS and £529 for GPS + Cellular.
If you instead want to go with a Stainless Steel model (which I'm honestly not sure why you'd want to spend the extra money for no better features) you'll be paying £699 for the 40mm and £749 for the 44mm both come with GPS + Cellular as standard.
If you're looking for something slightly cheaper the Series 3 has now seen a price drop, allowing you to pick up the 38mm for £279 and the 42mm for £309. The GPS + Ceullar models are now at £379 and £409 for each size.