Amazing Gadgets on Amazon Under $20 You Can Buy
There are many gadgets on Amazon under $20, but only a handful will have you grabbing your credit card. These are the ones that will make you do that.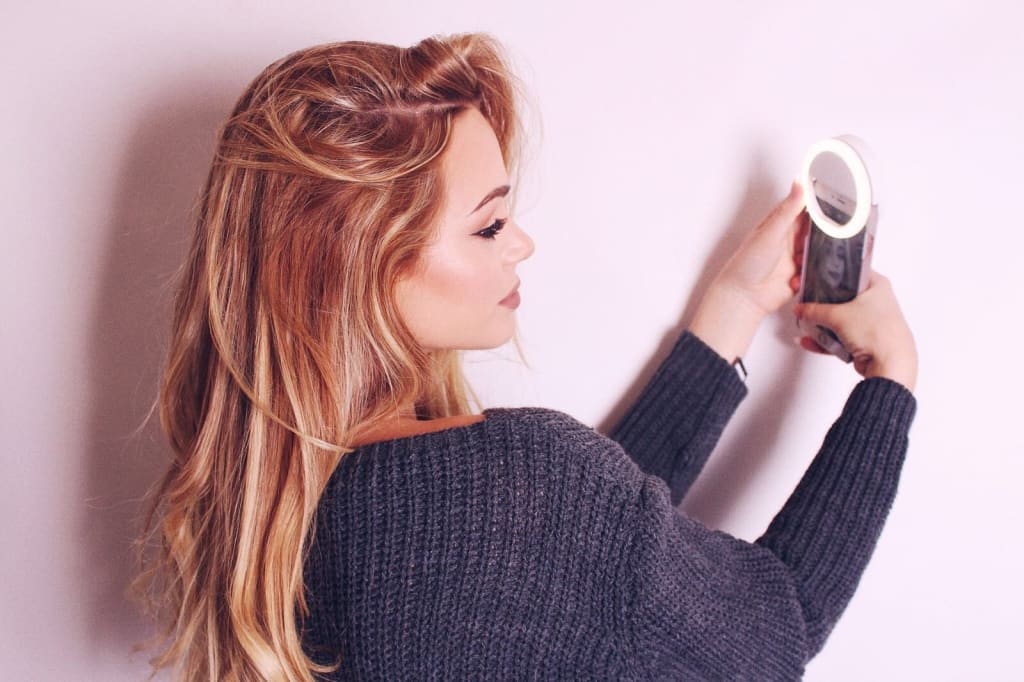 Amazon is one of the world's largest marketplaces for just about everything you can imagine. Books? Absolutely. Food? Why not? Amazon has just about everything you could ever want—including things you never realized you needed until recently.
Part of what makes Amazon so amazing is the fact that there are so many discounted ways to find gadgets that make your life better. That being said, not all Amazon gizmos are worth their salt. Some will break as soon as you take them out of the box.
The following gadgets on Amazon under $20 are durable, epic, and some of the most useful things you'll ever buy. Grab these, and you'll be glad you did.
Anker has become a mainstay when it comes to external powerbanks for phones, and if you've ever had a moment where your cell phone died and you had no way to charge it, you'll understand why having a portable charger is so crucial.
This particular model can carry enough juice to charge your phone two times over—and also remains small enough to fit in the palm of your hand. Carrying this in your pocket is a cinch, and is a great way to guarantee you'll be able to use your phone while you're on the go.
As such, it's one of the best gadgets on Amazon under $20 for travelers who want to ensure they can stay in contact.
This is one of the most innovative gadgets on Amazon under $20, and it's a pretty epic find. Beer Savers are basically like wine stoppers, except for beer. This means that you no longer have to throw out beer simply because you didn't feel like finishing a bottle.
Simply put, this is one of the best gifts for beer lovers on this list—and an absolute must for a craft beer fan who never wants to waste a drop of the good stuff. (We're pretty sure this might also work on the right water bottle, but let's face it, beer is cooler.)
Ever have an issue with getting your USB charger to stay intact after a month or two? It's a pesky problem that can actually cause harm to your electronics, depending on how badly the USB charger is damaged. The best way to prevent it is to get an ultra-durable charger cable.
Anker saves the day again, with nylon woven USB cables that are built to last, and yes, they also have micro USB options, too. These nylon-coated cables mean you will have no more frayed cables, no more problems with questionable quality, and no more issues with having to deal with overly tangled cable messes.
Hate the idea of having to haul around obvious gadgets while you're out for a jog? This soft, warm, and durable beanie has wireless Bluetooth technology built into it that allows you to make calls and listen to music.
It's one of the best gadgets on Amazon under $20 for folks who dig the handsfree, headphone-free look. It's also one of the most perfect gifts for the techie in your life who loves to jog.
We've all been there—we want to set down a book on our nightstand, only to realize that we didn't have enough space for a nightstand. That's why one of the best gadgets on Amazon under $20 is this easy, peasy foldable bedside shelf.
The Urban Shelf allows you to maximize space and fold away the shelf the moment you don't need it. The end result? More space, more convenience, and a way more comfy time in bed. This proves that gadgets don't have to be techy in order to be useful.
Love bringing your selfie A-game to the table? Then you will probably need to upgrade your lighting. Ring lights have long been used to fill in facial imperfections while making eyes "pop" by photographers—and that's precisely why this is one of the best selfie-boosting gadgets on Amazon under $20.
If you love the idea of giving your phone a selfie-friendly upgrade, you'll also want to consider grabbing some lenses for your smartphone, too. Either way, these gizmos will do wonders when it comes to helping you take the perfect selfie.
It's no secret that the Raspberry Pi computer system has become one of the hottest gadgets to hit the DIY world in recent decades. But, having a programmed Raspberry Pi is only half the battle. Once in a while, you want to actually keep it safe—ideally, in a stylish case.
That's why this slick NES-styled case is one of the coolest gadgets on Amazon under $20. It's a perfect way to camouflage your programming projects and also keep things geeky.
Noise-cancelling headphones that have Bluetooth technology? At under $20? It's possible, and believe it or not, this seemingly nondescript pair of headphones currently rank as a #1 Bestseller on Amazon because of their epic sound quality and durability.
If you're looking for one of the most audiophile-friendly gadgets on Amazon under $20, these are it. They work with any phone, MP3 player, or tablet—and the sound is as crisp as can be.
This has to be one of the coolest gadgets on Amazon under $20, even though you'd never guess it at first look. The reason why it's so cool is that it allows you to get free HD TV channels—that's right, free television in high definition.
There's no subscription necessary, either. Just cut your cable, grab this gadget, and enjoy free CNN whenever you want.
With us all living in an era where everything needs to be plugged in, it's no surprise that cable clutter is a real issue. This is doubly true when we're trying to figure out the layout of our homes. Simply put, we don't want to have to deal with cables poking into sofas and all that other jazz.
Globe Electric's surge protector is a great way to manage cable clutter and also keep things organized without having to worry about being unable to power your gear. Keeping your techy room looking stylish has never been easier.
product review
About the author
Riley Reese is comic book fanatic who loves anything that has to do with science-fiction, anime, action movies, and Monster Energy drink.
Reader insights
Be the first to share your insights about this piece.
Add your insights