AirPods Pro 2 Review — Listen, I Gotta Tell You Something!
These features are game changers.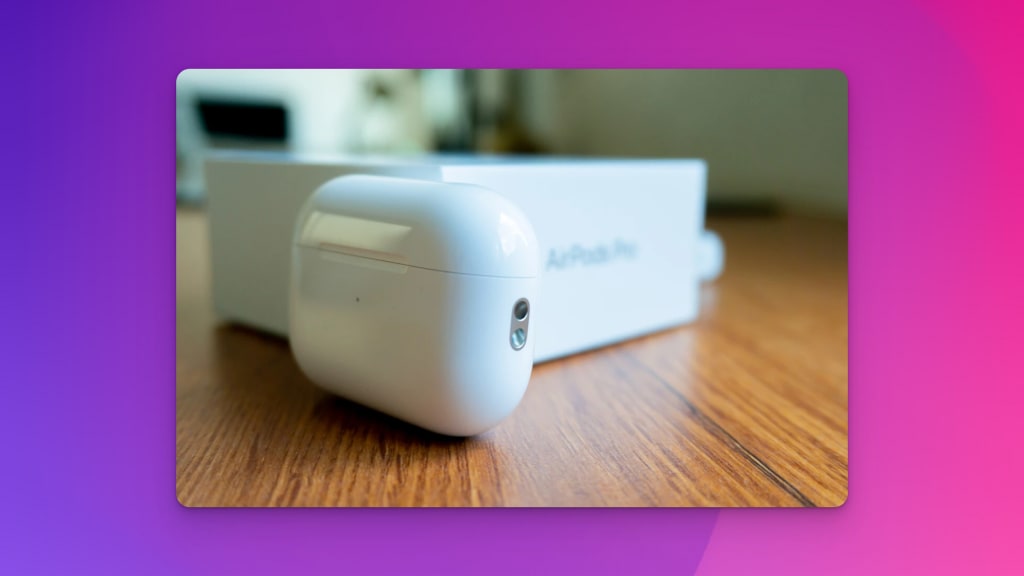 Hello guys,
It's time to talk about the new AirPods Pro 2.
The rumors were confirmed, including those that spoke of a product with few changes. Of course, except for the H2 chip that incorporates noise cancellation.
And it is that the brand new Apple headphones will adapt to the sound environment around you, so there will be different levels of cancellation depending on the environment. We have already been seeing this noise cancellation lately in other models, so we celebrate its arrival at Apple.
Great news, by the way. The box now incorporates a microphone that will emit a sound when you search for it with Find my.
Picture courtesy of the author in collaboration with WebediaES.I've been using them for an entire week and they're game changers.
I've to be honest. There are minor improvements but all of them are actually great, and I'm here to tell you all about them, now.
Let's dive into it!
About The Design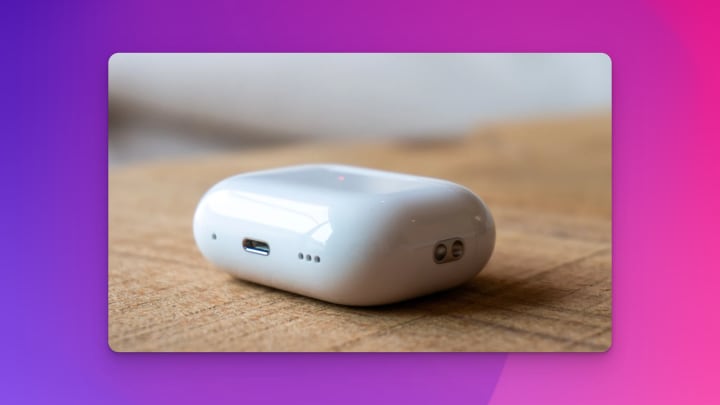 Let's start with the box. The design is very similar to the previous version, it's pretty much the same actually, but it contains slight improvements that will really make your life easier, especially if you are a clueless person like me, who loses things every single moment.
Ok, so… there are three new upgrades in the box.
A little lanyard loop
A speaker
A light
The speaker and the light are activated with the Find My app, thanks to the precision search chip U1 that incorporates the charging case, practically turning it into an AirTag.
So if you lose them, just go into the app and activate it. If you lose them, remember to lose them face up because otherwise, you won't see the light [kiding], and as for the sound of the speaker, it is really loud so it will be much easier for you to find them.
Other new features are the new H2 processor to improve the sound, and inside the box, we will find a new pair of ear tips [size XS], in addition to sizes S, M, and L, so that they are able to fit comfortably in any ear.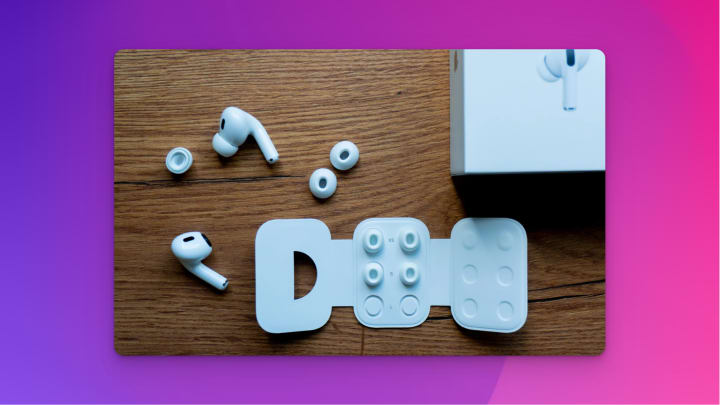 Which are the ones that will actually stay in your ears? With your iPhone you can do a sound test and find the pads that best fit the shape of your ear, maintaining balance, comfort, noise cancellation, and comfort.
Apple recommends using size S, but personally, I have tried size XS and both comfort and noise cancellation are really good. So, you should give it a chance.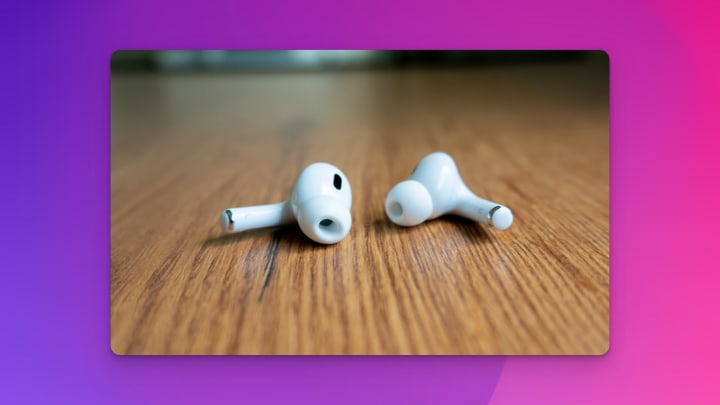 Let's talk about the new stick really quick. They are fully tactile with multiple sensors, which will allow us to control the audio with a single touch. Now you can raise and lower the volume of the audio with a simple slide.
Now you can raise and lower the volume of the audio with a simple slide. It works perfectly, and there is a particular sound that confirms the movements you are making with your fingers on the stick.
Thanks to the Noise Decibel Reader, these new AirPods will measure the outside sound, read the decibels, and bring it down to a safe level for your ears. The new H2 chip processes sound 48,000 times per second to dynamically adjust the surrounding sound and reduce loud noise.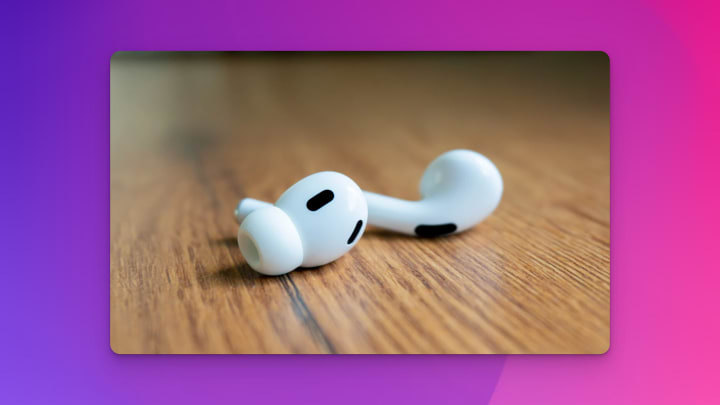 The transparency mode is also really great. This feature records outside sound through the microphones built into the AirPods and filters them out. This differentiates it from other headphones since the vast majority generate an effect of being inside a can, but these headphones filter the sound extremely cleanly.
In addition, due to the new H2 chip, these AirPods Pro 2 enhance the sound and in turn consume less battery [30% more battery capacity than the previous version], allowing us to listen to music with active noise cancellation for up to 6 hours in a single charge.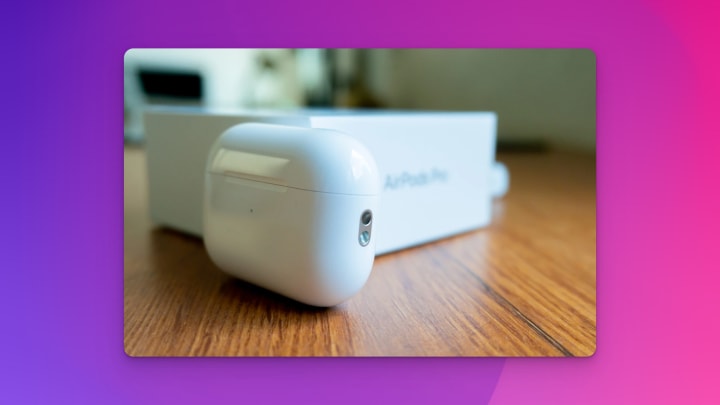 Last but not least…
Personalized Spatial Audio
Ok, this feature is actually really great. This function is not entirely new, because we already had it available previously when we listened to music and played a video, but this time it incorporates an extra feature called "Personalized Spatial Audio". But what exactly does this mean?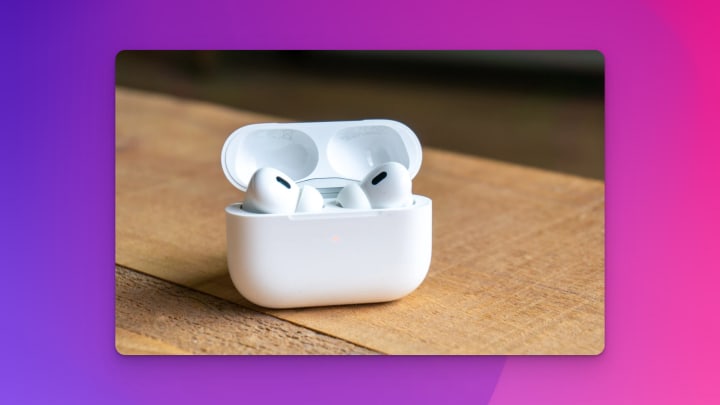 To activate this feature you will need your iPhone. Basically, what it does is use FaceID technology and it scans your head [front view capture] and the shape of your ears [right and left ear capture] to get a 3D model of it, and with this information (which is never shared with Apple) generate an accurate and personalized audio experience.
In general, these AirPods Pro 2 are a great product, the result of the maturity of their previous model. They stand out in comfort, sound quality, and noise cancellation.
Price: $249.00
See you in the next review,
Peace.
This article was previously published on Medium by the same author.
About the Creator
Engineer + Author + Entrepreneur| Founder of @KeepingCryptos and Apple Newsweek on Medium | #Bitcoin is the king 👑
Reader insights
Be the first to share your insights about this piece.
Add your insights