Apple Watch Series 8, SE, and Ultra - First Impressions
Crash detection, low power mode, retrospective ovulation estimates… and more!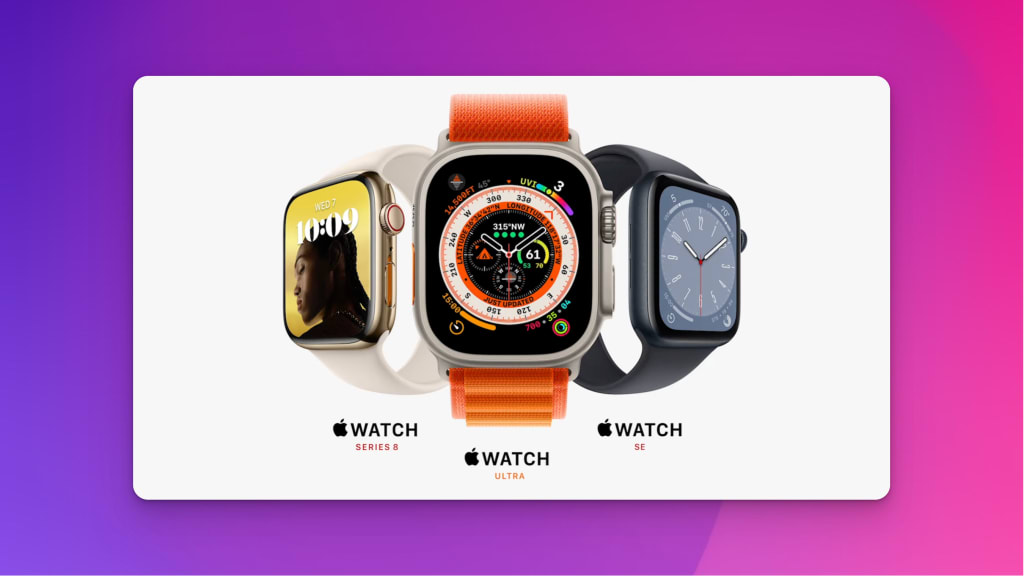 Three new smartwatches and some new features. Let's not waste more time and let's dive into it.
Apple Watch Series 8
The new Apple Watch Series 8 is here. The aesthetics of the Apple Watch Series 8 don't change compared to Series 7. It's exactly the same. The new AW comes in three new colors: grey, silver, and gold, as well as new bands.
Where it has improved is in the software with new features such as:
Advanced cycle tracking.
Retrospective ovulation estimates. 
Low Power Mode
Temperature sensing.
In addition to this, the new AW contains two new motion sensors. A 3-axis gyroscope and high-force accelerometer that measures up to 256 GB.
These sensors are the ones that will allow crash detection.
By the way, temperature sensing and crash detection, both are activated in the background.
Regarding Retrospective evolution estimates, the temperature sensors will take the basal temperature every 5 seconds at rest at night. You will be able to detect and send notifications when detecting the ovulation period.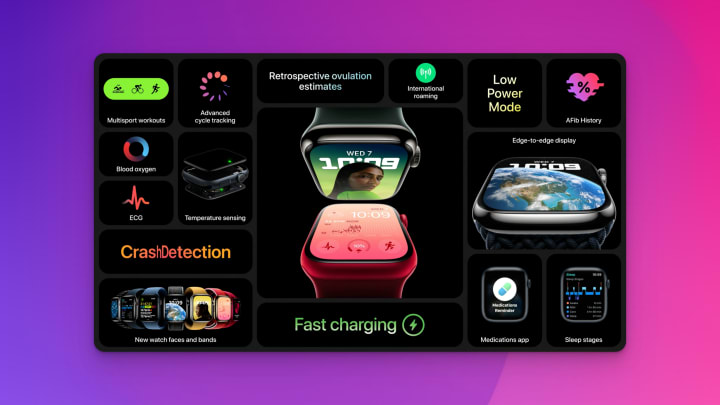 The new Apple Watch Series 8 will be available to reserve from today, starting at $399, and $499 plus cellular.
Apple Watch SE
Same design on the outside, subtle changes inside. Described in two words: a discreet update.
This SE version has the same chip as the AW Series 8, the same fall detection technology, and water resistance up to 50 meters.
There is not much more to add here.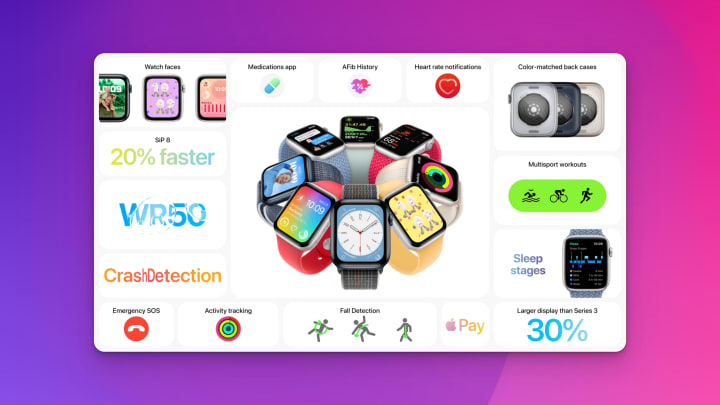 Starting from $249. Available: September 16.
Apple Watch Ultra
Let's talk about one of the big surprises of the keynote. 
Introducing the Apple Watch Ultra.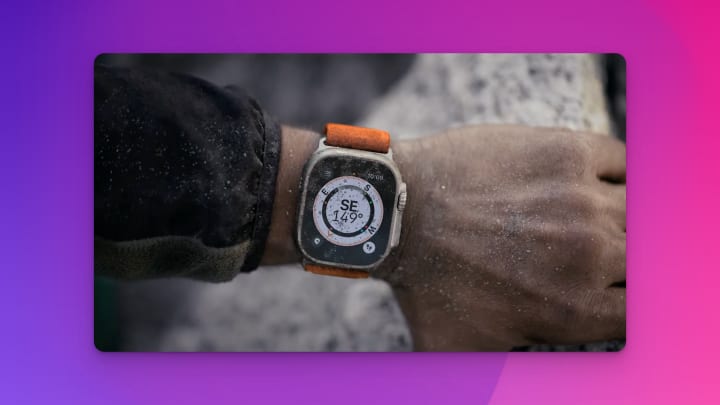 Apple Watch Ultra is one of the biggest surprises of the keynote. It is true that we had already heard rumors about this new smartwatch and we believed that it would be called Pro, but finally seeing it in real life is amazing.
This Apple Watch is designed exclusively for high-risk sports.
And although I personally don't practice this kind of sport, I liked it so much that I'm thinking of buying it. I'll make my final decision after the review. 
In terms of aesthetics, the size of the body is 49mm, it is made of titanium, and the screen is made of sapphire glass. 
The screen is really bright, up to 2000 nits. Inside it has not one, not two, but three microphones to improve the quality of calls. Remember that it is designed to work in high-risk sports, so it should work in extreme situations.
The bands were also designed for extreme situations. I don't know if I should call them "ultra" or "comfortable" because they are very light and breathable than the Nike version and quite soft.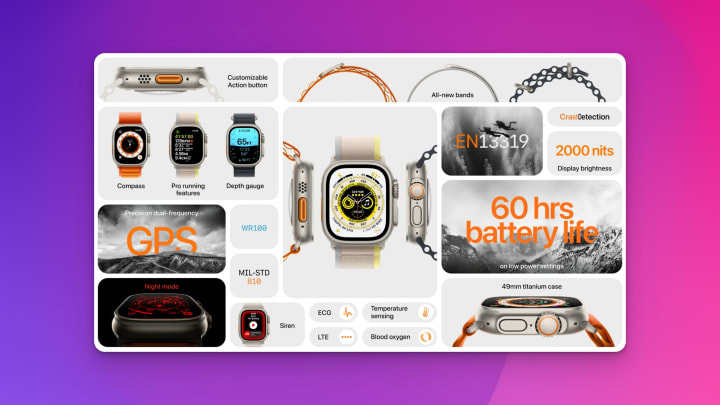 As I told you before, I'm excited to do the review.
AW Ultra is specially designed for people who practice extreme sports. The battery is quite durable, and you will not have to worry about impacts thanks to its exterior made of titanium and sapphire glass.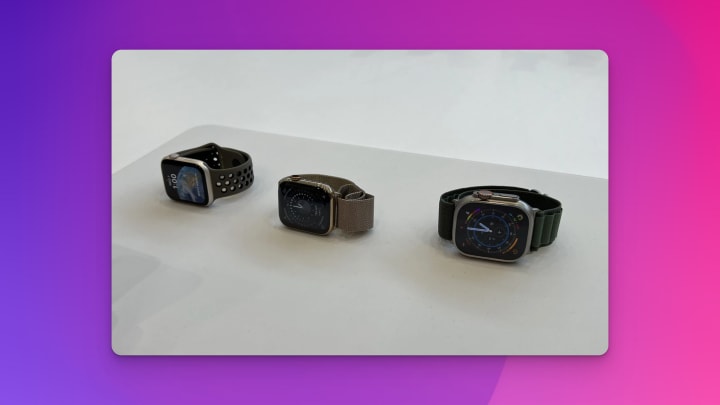 Starting from $799.
That's it for now. See you in the next article.
Peace.
About the Creator
Engineer + Author + Entrepreneur| Founder of @KeepingCryptos and Apple Newsweek on Medium | #Bitcoin is the king 👑
Reader insights
Be the first to share your insights about this piece.
Add your insights