Advantages of Decentralization of Web 3.0
Web 3.0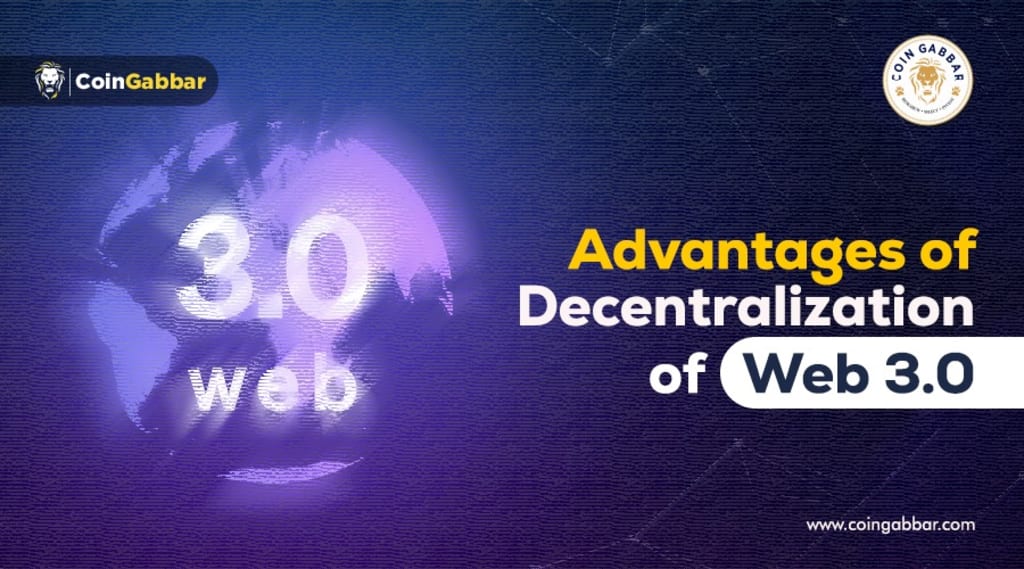 The Internet has come a long way since its inception almost three decades ago, and with each passing year, it continues to grow its strength impacting the deep roots of human culture as we see it. Today, the Internet has become an integral part of our lives. So much so that we can hardly imagine our lives without it. Almost all aspects of our daily lives are now linked to the Internet.
Everything is now digital, from social media, entertainment, education, and healthcare to e-commerce and shopping. There's no denying that today's internet or as they call it, the web has its fair share of problems as well. From privacy concerns to centralized data storage, the current state of the Internet leaves a lot to be desired.
Thankfully, in an attempt to solve some of these issues and decentralize them, developers have created various versions of the Decentralized Web known as Web3
Decentralization - A Brief Introduction
Decentralization is the process by which the control of an organization is distributed or transferred away from a central authority. A decentralized system is controlled by its various members, who can operate autonomously. Decentralization is a concept that applies to many fields, such as business, finance, governance, and technology.
It also has a long history that can be traced back to Ancient Greece. Decentralization is essential in the context of the Internet. As an internet user, your data is currently being stored in centralized servers belonging to a third-party service provider — be it your email account, social media site or any other online platform.
Decentralization is the process of distributing the control of an organization to its various members or associates. The power is hence transferred away from a central authority, be it a governing body or an individual.
What is Web 3.0?
Web 3.0 or the Decentralized Web is the next primary phase of the World Wide Web. It refers to an upcoming new internet infrastructure, which is expected to provide a decentralized way of storing and sharing information. Blockchain technology is expected to be used by many companies as the underlying technology for Web 3.0. Decentralized applications or DApps on the blockchain can be used for various applications such as social media, online shopping, travel booking and many other applications.
The Decentralized Web is expected to help solve data privacy and security issues. It is also likely to help provide a censorship-resistant platform. Web 3.0 is expected to bring a significant shift in the way we conduct online transactions. It is expected to be more reliable, secure, and transparent.
cryptocurrency
About the author
Coin Gabbar Keeps you Updated with Latest Cryptocurrency Airdrop, Cryptocurrency News, Cryptocurrency Price, Charts, Live Solana, Ethereum, Dogecoin prices in INR.
For more information visit www.coingabbar.com
Reader insights
Be the first to share your insights about this piece.
Add your insights