8 Ways How AI & ML is Helping Mobile App Startups in 2021
Different ways how AI/ML is transforming mobile app startups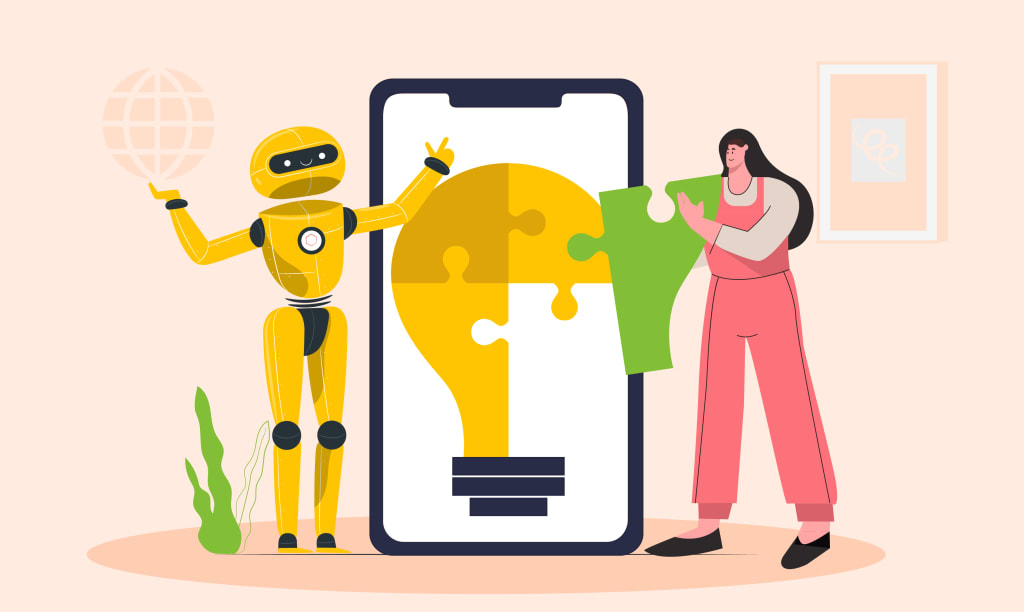 According to a statista report, by the end of 2021, there will be 3.8 billion smartphone users worldwide. For most of the established businesses and startups, this definitely will sound like a whole sky full of opportunities!
But what caused this surge of app usage across the globe?
Until last year, most of us believed that AI would take at least another decade to become popular. Then there was the epidemic. It transformed how people engage with technology in ways that were inconceivable prior to 2020. The wave of global lockdown has accelerated the implementation of technology throughout industries. One of the many consequences of the epidemic is the use of disruptive technology.
In more ways than you can think, AI and machine learning have become integral parts of our life. That is why firms and corporations are investing heavily in digitalization. When it comes to combining AI and ML, mobile apps are probably the most extensively used technology.
AI is pervasive, from facial recognition-based biometric capabilities to customer care automation. Simultaneously, machine learning is revolutionising consumer technology. ML offers a wide range of applications, from configuring your Netflix preferences to enabling predictive maintenance in a manufacturing facility. And smartphone apps play a critical part in all of this.
The market has grown significantly as a result of the effect of game-changing AI/ML technology. By 2030, the market is expected to be worth more than $35.892 million according to research by Globenews wire. It has already reached $6.6 billion in 2021.
AI will be at the heart of 80% of mobile technology used in healthcare apps.
AI and machine learning will replace 16% of US occupations by 2025.
By 2025, the market for AI-based wearables will be worth $180 billion.
China will hold the highest share of the global AI market by 2030. (26%).
AI will enable the US healthcare industry to keep $150 billion in savings.
According to Markets & Markets, the AI business will expand to a $190 billion sector by 2025.
According to market research firm IDC, global spending on cognitive and AI systems would reach $57.6 billion in 2021. According to one of its other reports, by 2025, AI would be used in 90% of new workplace apps.
Healthcare Tools and Equipments
AI significantly affects the medical services industry. AI/ML applications in the healthcare industry help with examining information from patients and further develop results.
This implies that AI based applications can be utilized as choice upgrading tools that further develop reliability, consistency, quality, and work strength alongside security. You can refer to a guide for app development startups to know more about the industry.
E-Learning App
In today's pandemic time, the e-learning industry is getting a huge reaction from the students, educators, and parents. Due to the spread of the pandemic, students and educators are not allowed to visit the school, college, or other institutional areas.
An AI-based eLearning platform helps the students by keeping up with the capacity to provide answers for human-related issues, similar to speech recognition, interpretations including various dialects, dynamic, and much more.
AI frameworks, if prepared and trained properly, can assist with drawing out significant data and change it into smart content for computerized learning.
Energy & Cost Saving Apps
Making an AI empowered force, energy, and cost saving applications can be extraordinary compared to other AI fueled applications.
With AI and ML innovation, power suppliers can rapidly advance power generating effectiveness and can assist with anticipating future energy loads at granular levels. All you need is to employ an application developer that can smoothly change their application thought into a strong solution. This can be one of the top ideas for the startup mobile app industry.
Video-editing App
AI for video editing is utilized to automate the video creation process. The use of social media is on the upward trend, regardless of the change in popular social media app preferences. An ever increasing number of individuals put their own lives on social media in video format for sharing as well as for promoting the products. AI for social media video improves audience retention and encourages the younger generation to create authentic content. To create a mobile app startup, this app is the best to start with.
Disaster Management App
Catastrophes can't be stopped, but we can forestall the harm brought by them. A disaster management AI/ML app that can warn people of disasters in their areas (type of disaster, magnitude) and can help save a lot of lives.
AI calculations could promptly survey flooding, building and road/street harm based on satellite pictures and climate forecasts, permitting rescuers to circulate emergency aid all the more adequately and distinguish those still in harm's way and separated from escape courses.
The app can teach individuals on the best way to respond when confronted with a disaster; assist with finding stranded individuals, help the rescue operation group with the information on the injury or harm caused and the number of people that require help and so on.
Augmented Reality App
Today AR technology is in high demand. And because of this demand, one can come up with the best AR app idea and build a mobile app for the same.
AI empowers AR to have a multidimensional cooperation with the actual environment. It permits you to control 2D and 3D virtual articles with your words, eyes, and hands. It is expected that the interest for AR applications will undoubtedly take off in the following four to five years.
To create a mobile app startup the Visual Interior Designer app is the best example of it. This type of app, built for the business will help the respective users to design and visualize the room or office in real-time with various available design options, like colors, objects, wall stickers, curtains, etc. It will also suggest the areas from where one can purchase the items. Apart from that, there are several app ideas for AR that one can select or pick as per their business requirements.
Voice Translation App
The rising upsurge for voice translation app is growing vastly. Individuals who travel abroad every now and again utilize a voice translation application to make their communication with the local individuals simple and easy.
AI translators/interpreters are computerized devices that utilize advanced AI to not just decipher the words that are written or spoken, yet additionally to decipher the significance of the message. This results in more noteworthy exactness and less false impressions than when utilizing simple machine interpretation.
E-commerce Apps
AI can provide customer driven sites a strategic advantage and is opening up to a plenty of online business organizations of any size. ML and AI are presently empowering e-customers to relate items with the right tone, size, shape and brand. Since AI based online business stores are getting the promotion, consequently programming improvement organizations are progressively sought after.
Many customer driven web applications are as of now turning out to be more refined with cutting edge man-made consciousness capacities and are required to fill later on.
Does It Mean That Human Efforts Won't Be Required Anymore?
Even still, there is a lot of worry about AI and machine learning having a toll on software development organisations. This isn't fully accurate, though. AI and machine learning are merely a means of progress, and they elevate the mobile development process by giving their knowledge to automate tasks. However, developers, programmers, engineers, and designers will not be replaced on-board. Also it's inarguably true that humans are at the heart of making a well-functioning machine in the first place.
Wrapping Up
The year 2021 is the ideal time to enter the digital world with something exciting and engaging that encourages social distance and minimal physical interaction. With virtual meetings and gatherings over Zoom, meals served by AI-assistants, BPOs handled by AI-assistants, and other things taken care of, it's more crucial than ever for us to acquire the finest reputation.
AI and machine learning are, without a doubt, the future of mobile app development. It is critical for both new and existing apps to integrate cutting-edge technologies in order to provide a tailored user experience, provide sophisticated services, and increase revenue.
Now that you've learned about the advantages of AI and machine learning and how to incorporate them into an existing app, it's time to put them into practise.
Hire an application development agency that is well-versed in the newest technology features and changing market needs to deliver great results if you want to design an app that advances with time and technology.
About the Creator
Holding a Bachelor's degree in Technology and 2 years of work experience in a mobile app development company, Jason is focused on making technology digestible to all.
Reader insights
Be the first to share your insights about this piece.
Add your insights