The Future is Now
6 Ways Digitisation Has Shaped the Future of the Housing Industry
Technology Shaping the Housing Industry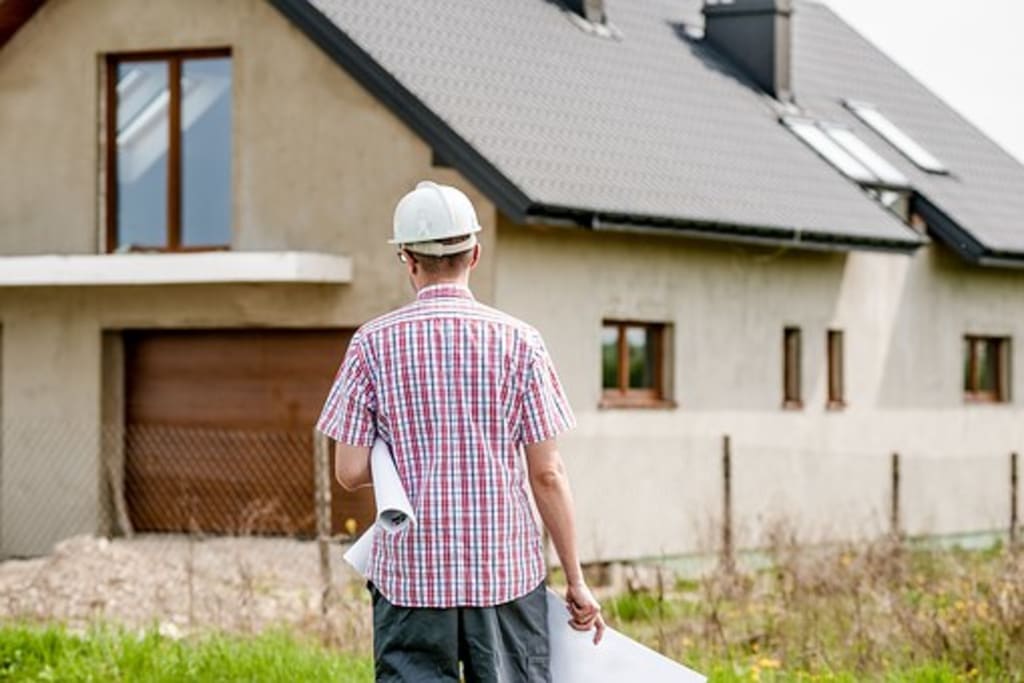 In our technologically advanced world, it is perhaps inevitable that a "smart house" is joining the ranks of "smartphones," and "smart cars." True to its name, a "smart house" is a house that has been technologically optimized. This means a person can control all the technology in his or her house—from computers, and audio systems, to even stove tops, and ceiling lights—with a click of a button, or the tap of a screen.
As homebuyers are becoming more tech-savvy, they are turning to property management services that specialize in selling, and renting such "smart homes." Therefore, it is important for real estate investors and sellers to keep up with the latest and most innovative digitization trends in housing. Here are six ways that digitization has shaped the future of the housing industry:
Property Valuation Appliances
Perhaps one of the most stunning developments for both sellers and buyers of real estate now is the easy availability of property valuation appliances. For a long time, buyers and sellers had to rely on the word of real estate agents, or appraisers to get a property valuation. This could sometimes lead to a conservative, or devalued estimate of a property. With appliances like Zestimate, designed by Zillow, a property owner, or potential buyer can themselves make a calculated estimate of how much a property will come to. Thanks to an online database, and developed algorithms, applications like this are very accessible, and user-friendly. With property valuation appliances like this, an investor's approach to real estate can become more nuanced.
Viewing Projects through Virtual Reality
Previously, real estate sellers, and agents had to rely on physical models or pictures to showcase what a property under construction would finally look like. However, neither method can provide a potential buyer with a realistic vision of what a property will look like. To transport a potential buyer into a future version of the building, there is now the most futuristic technology available: virtual reality! Digitization has made real estate property owners—especially major powerhouses like Miami, Florida real estate owners—turn to VR glasses, and video clips. With VR Glasses and virtual reality-powered clips, consumers can see a future project in real time, and in real dimensions. The sophistication and glamour of virtual reality showcasing a future project have a definite pull for a potential buyer.
Satellite Views: Accessing Homes Without Visits
A major problem with property purchasing is that sometimes, clients cannot themselves view a property that they may like. This is especially true of buyers who live overseas, or have busy schedules. As a result, what seems like the perfect home abroad has to be forgone, because there is no way of corroborating the actual house from the pictures. Fortunately, new advances in technology, are now working to bridge this gap. With technology like Google Earth, and drones with cameras fitted in them, sellers can show buyers the nitty-gritty details of their properties–without even having to schedule a visit! Satellite imaging is rapidly becoming a key part of the housing industry, because it makes a property accessible to a wider audience.
Energy Saving with Smart Meters
Studies show that in 2017, US consumers used 3.82 trillion kWh of electricity alone. This immense energy usage means that most property buyers are fairly cognizant about potential energy use. Those in real estate are also keen on renting out energy-efficient apartments as they are much more cost-effective. With digitization, heating, and water meters are now being designed around energy efficiency, and smart technology. With the Google-powered Nest system, for example, a person can regulate the temperature of different rooms with a simple tap on the screen, even when they are not at home! This advanced technology is quickly being picked up by property sellers.
Technologically-Optimized Security Systems
In metropolises and cities, security guards are scarce, and crime is high. As a result, people actively seek out residential areas reputed for being safe. One way of attracting a seller, and promising their safety is by incorporating smart security systems. Smart keypad locks, smartphone-enabled CCTV cameras, and drones are all up-and-coming methods of digitized security. With more luxurious real estates, another new and interesting digitized security system is a facial recognition, or a camera-enabled doorbell. With these systems, homeowners can be on the lookout for missed guests, deposited packages, or any suspicious activity. This type of technology is becoming a requisite for most homeowners.
Cloud-Optimized Interiors
The final stages of a constructed property have the greatest innovations of digitized technology in houses. To truly raise the valuation of a property, a property seller's best bet is to furnish it with cloud-enabled home systems. There are a number of ideas worth exploring here. For example, you can invest in cloud-optimized Garage Door Service, which can open simply by tapping on the phone. Or you can invest in a light system that operates with AI like Siri or Alexa. With this, a homeowner can turn on the cooling or heating before arriving home, or take a step towards energy Saving with led chandeliers. Displaying these effects to a prospective buyer adds a certain spark to your overall presentation. For the buyer, this guarantees a futuristic comfort.
Technology has advanced our lives in many ways, and the real estate business is no different. By optimizing the benefits of digitization in the real estate business, you can maximize profits, and receive unprecedented luxury. With digitization, you can easily bring the future to here and now.
Author Bio:
Ross Geller is a working Designer and passionate writer. He enjoys writing about the latest home decor and lifestyle trends all around the globe. He has been working with Elite Garage which provide garage door repair services for some time now. Through his writing, he hopes to influence as many people as possible to help build a beautiful home and space.