6 Dreadful Design Mistakes That'll Ruin Your SEO
Every website owner wants to optimize their website properly so that they can get organic traffic and conversions.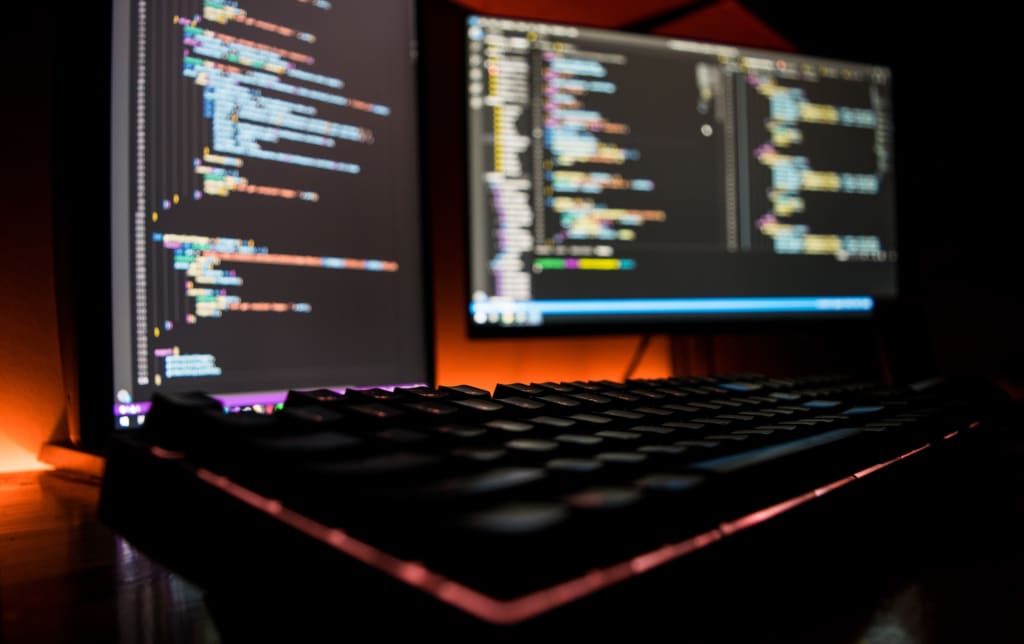 Website optimization is a delicate process. It's intertwined with various parts of your digital marketing strategy, especially the website's design. It should come as no surprise that SEO experts place enormous value on proper design. Making a mistake in this area can have detrimental effects on your SEO and reduce your rankings.
As a result, there are certain things you should avoid when designing your website. Here are a few of them that can ruin your SEO quickly if you aren't careful.
Going overboard on the elements
Every website owner wants to create a gorgeous and unique website that will attract customers and clients alike. As a result, they either create or instruct their designers to create something that's flashy and full of various interactive elements. While it's a good gimmick, it's hardly something that customers want to see while they're shopping. In reality—they want something that's simple to use and navigate through.
Having a bunch of colours, elements, and banner ads won't do your design any good. It's much more likely to confuse a customer rather than keep them engaged—and this reflects poorly on your SEO. If a visitor can't navigate through your page and get the information they need, they'll bounce and visit a competitor's website instead.
Adding too many elements to your website can negatively affect your page load speed. This metric is highly valued by both search engines and customers, which is why it's so crucial to optimizing it effectively. You must find a good balance between speed and attractiveness for your website to keep it relevant on SERPs.
Your best bet would be to keep things as simple as possible. Aim for elegance and easy navigation before you decide to add anything else into the mix. Attractive elements should only be there to add charm. As long as they don't interfere with a customer's search or confuse them, you've done a good job.
Neglecting the mobile market
You'd be hard-pressed to find an individual that doesn't have a smartphone nowadays. These helpful gadgets have become a staple of modern life, and people use them to do various day-to-day tasks—and that includes searching for products and services online.
Because of this, it's important to make your website mobile-friendly. Plenty of Australian websites neglect their mobile versions, which leads to bad customer experiences while browsing on these devices. As a result, the number of conversions doesn't increase as much as it should.
Make no mistake—mobile is a pretty huge market. People like the convenience of being able to shop from anywhere, and phones help them do this. It's worth noting that customers that shop from their phones are much more likely to make a purchase the same day that they were browsing for products. This can make mobile seem like an even more valuable market to optimize for.
Speaking of optimization, search engines like Google value mobile-friendly websites. More and more people are using their phones to browse the net and make purchases, so it's only reasonable that search engines will take note of this phenomenon. Without mobile optimization, it's clear that a business isn't taping into the whole market, so their pages won't be useful to every individual searching for particular queries.
To get the attention of mobile users and search engine crawlers, you'll have to make your website's design mobile-friendly and optimize it properly. That means adapting elements to fit a smaller screen size without ruining the overall design. At the same time, you should also utilize keywords that are frequently used by mobile users. Combine this with other good SEO practices and you'll be able to attract even more users from the mobile market.
Putting crucial information only in images
It goes without saying that your website's design should feature a diverse array of content. Everything from images and infographics to videos and java elements can help you create a useful hub of information for visitors. While users can understand the value of different kinds of content, search engine crawlers need a helping hand to analyze it. At best, they can scan through written content and detect keywords, but they can't do much else.
Because of this, you should write out detailed descriptions and metadata for your images, videos, and other types of content. If you put crucial information in them without writing it down somewhere else on the page, you're risking being ignored by search engines.
How you go about this depends on the type of content and how you want to present it. Many websites use images as a quick way to convey information, but they also add supporting text that explains everything in detail. Others use comments and image data to describe images and videos in a way that will be noticed by search engine crawlers. Which method you apply to your website will depend on your other content and design choices.
Implementing ineffective CTAs
A call to action, also known as a CTA, is the bread and butter of proper SEO and business website design. A visitor on your website might enjoy the content and like the idea of your products, but they aren't always going to make a sale unless you give them a little push. You have to make it convenient and direct them towards a decision that they already want to make. This is where CTAs come in. However, they're not just a tool to help you make sales—they also help boost your SEO!
The content of your CTAs is something that can be picked up by search engines, much like how it does any other type of text content. This is why it's important to add specific keywords that can direct visitors towards a specific action and influence search engines at the same time. The type and number of keywords that you should implement will vary depending on your website and its needs.
Knowing where and how to put your CTAs is also crucial for SEO and conversions. It's recommended that you put at least one CTA on every relevant page on your website. Make sure they're the focus of the page, but don't go overboard on the flashiness. You want to present a useful solution to visitors so that they can solve a problem, but you don't want to shove it in their face and annoy them.
Neglecting tags and metadata
The type of information that search engines value isn't always located front and centre on your website. A great example is the metadata. It plays a crucial role in getting people to your website after they've searched for specific keywords. At the same time, it also helps search engines determine the relevance of your page for certain searches.
The importance of metadata can't be overstated. Some of Google's most important SEO features rely on the presentation of metadata. Knowing how to apply your metadata correctly and creating relevant tags in your H1s and H2s will help improve your rankings on SERPs dramatically.
For many Australian websites, optimization doesn't come as easily as it could. There are numerous issues, from lack of SEO experience to outdated techniques that keep their rankings down over time. In many cases, they can't dedicate an entire team to deal with optimizing things like metadata and CTAs on each individual page. Because of this, website owners enlist the help of professional SEO Sydney experts to optimize their pages effectively. With the help of experienced outsiders, they can get much better results without dedicating too many resources to the task.
Incorporating large media files
Speaking of images and videos, many Australian websites make the mistake of adding too many of them on specific pages. While images can be a crucial part of your website's design or content, it's important to note that they can also harm your SEO if they aren't applied correctly.
The size of your images and videos are a crucial factor to consider. While having a gorgeous, HD backdrop on your site's landing page can make the design shine, it's not always a good idea. How does it mesh with the rest of the page's elements? Is there a drop in page load speed for website visitors? It's something that search engines can notice, and it can lead to a drop in rankings.
This is part of the reason optimizing your website design can be quite challenging. You can't create a website without any elements, as it won't be attractive to users, leading to a drop in organic viewers. At the same time, you can't add too many fancy elements, or else your page load speed will drop and search engines won't prioritize your website.
Conclusion
Every website owner wants to optimize their website properly so that they can get organic traffic and conversions. However, doing this requires thorough research into proper optimization tactics and techniques. Making a small mistake can have a ripple effect on your search rankings and get off the first SERP. Take a look at the above examples and see what you can apply to your website to avoid making the same mistakes.
Reader insights
Be the first to share your insights about this piece.
Add your insights