26 Amazing Resources for Bitcoin and Cryptocurrency Investors
The best crypto resources to help you stay on top of the latest trends and generate as much alpha as possible.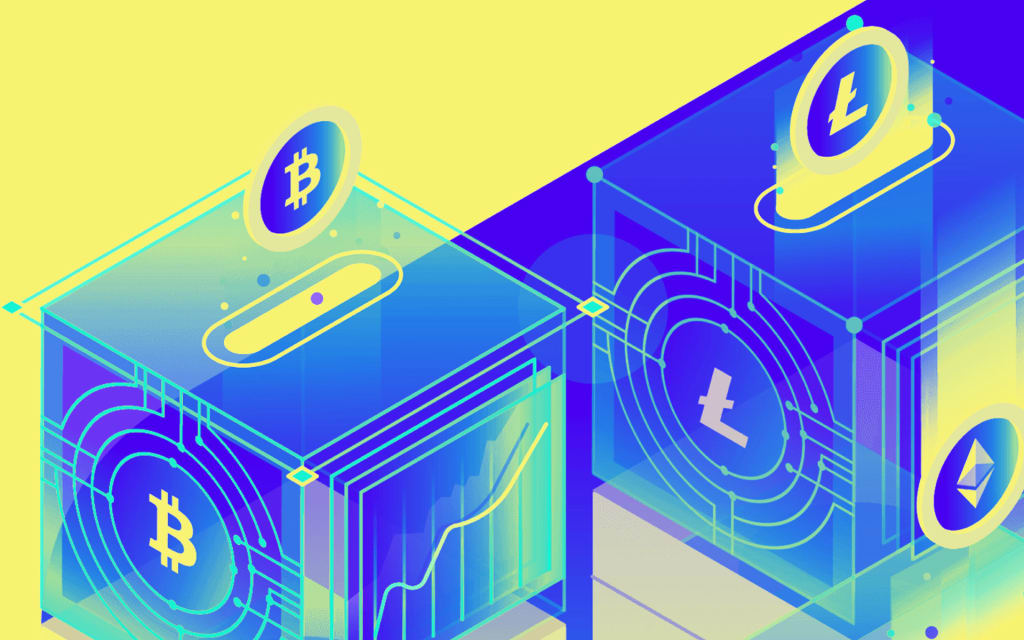 Now that Bitcoin is a household name and crypto is increasingly mainstream, developers have been working around the clock to ship exciting new products daily. It's hard to keep up with it all. Here is a list of resources to help you stay on top of the latest trends and generate as much alpha as possible.
Coins is an encrypted cryptocurrency portfolio management tool created on top of Blockstack. Built from the ground up to measure your performance at varying scales, from fine-grain to high-level insights. Works with both fiat and crypto-currencies like Dash (DASH) and Litecoin (LTC).
Coinzy is a twice-daily newsletter of top curated stories in the Bitcoin (BTC) and crypto world.
If You Had Bought Crypto tells you how rich you would be if you invested in Bitcoin (BTC), Ethereum (ETH) or Litecoin (LTC) on the day they launched, or all those times you talked about it.
Donate Your Tab is mining Monero (XMR), in your browser, and donating money to worthy causes.
Use
Earn
to earn digital currency by replying to emails and completing tasks. It works on your phone, in any country, with no need for a bank account.
Cryptominded is a curated directory of the best cryptocurrency resources.
Shift allows you to use Bitcoin (BTC) anywhere VISA is accepted.
Signals is a platform that allows its users build, manage and test algotrading models for cryptocurrency market with no programming skills. Based on deep learning, sentiment analysis and media monitoring.
CryptoLogg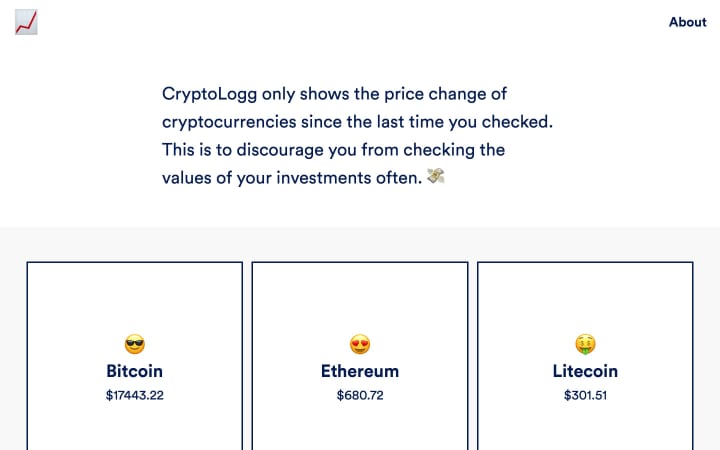 CryptoLogg only shows the price change of cryptocurrencies since the last time you checked. This is to discourage you from checking the values of your investments often. Supports IOTA (MIOTA) and Ripple (XRP) too.
Revolut introduces the easiest, fastest way to buy, hold and exchange Bitcoin (BTC), Ether (ETH) and Litecoin (LTC) at the best possible exchange rate.
CoinFalcon is a platform to help you sell your cryptocurrencies with ease.
CryptoFlash is a news aggregator platform tracking the latests news & rumors for top 100+ cryptocurrencies!
Coinmeme provides you with the essential crypto news of the moment.
Crumbs automatically invest your spare change into your favorite cryptocurrencies every time you make a purchase. Like Acorn, for crypto.
Blockchain Curated selects the top cryptocurrency articles written by industry experts each week and converts them into a free podcast. Now, you can keep up with the best of cryptocurrency without ever reading a single line of text.
Cryptagon features absolute clarity on your profits, automatic imports, and killer alerts.
Crypto Bar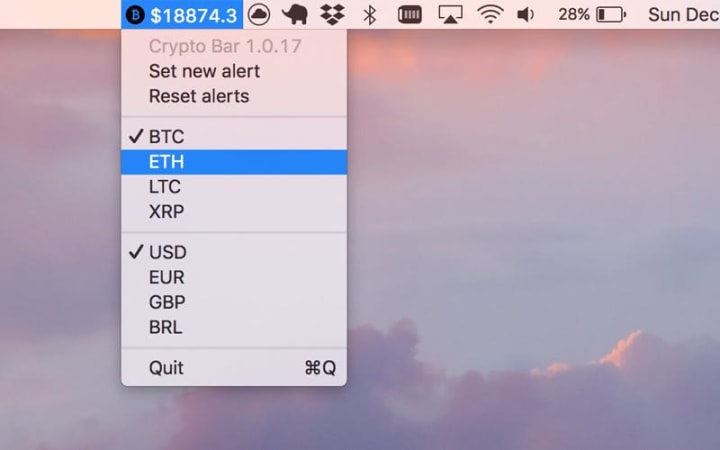 Crypto Bar is an open-source menu bar application that updates cryptocurrencies prices in real-time and allows users to create alerts for price changes. Pricing data is updated every minute.
Coin Tick is the best crypto-currency ticker for your Mac. View prices of your selected crypto-coins directly from your Mac menu bar.
Daratusis a free Chrome extension that provides an quick overview of upcoming ICO and listed crypto projects in a single click without leaving the project's website.
NotifyCoin lets you receive email alert when price changes of crypto coins. Simple alert setup for multiple crypto coins on single place.
CryptoGiftallows people to create custom cryptocurrency gift cards on a platform that captures no data and never has access to any private keys, so you can feel safe and secure when sharing the love.
Pretty Coin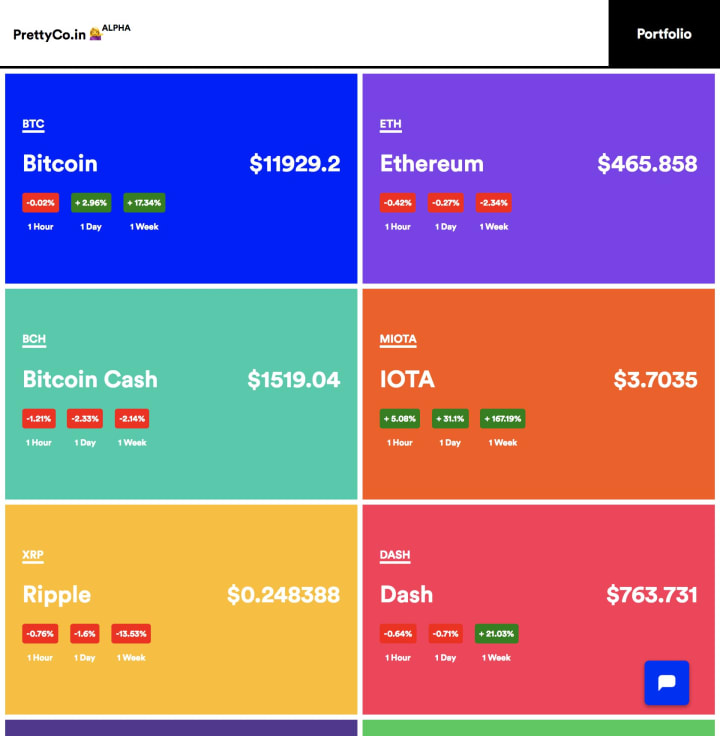 PrettyCo.in is the nice way to see how cryptocurrencies – and your investments in them – are performing.
Cointelligent is the most beautiful way to keep track of real-time crptocurrency data, analysis, and news.
Crypto Stores allows you to find stores that accept cryptocurrency as payment.
Accepting is a growing list of retaillers and service providers that let you pay with Bitcoin (BTC).
CryptoTrend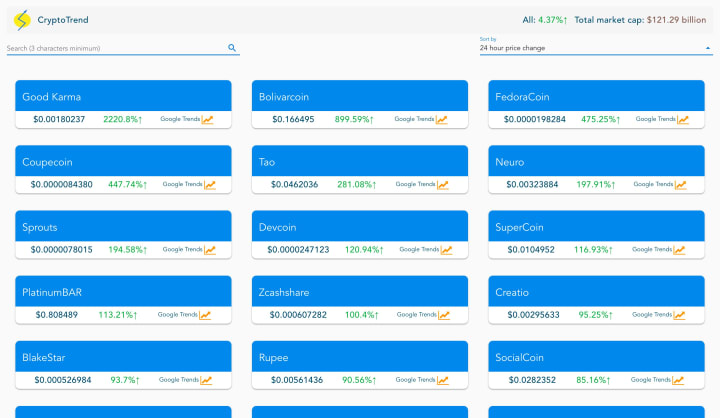 CryptoTrend gives you real-time Google Trends & price data for 1000+ cryptos.
cryptocurrency
About the author
Social media consultant and avid lifehacker. I spend most of my days curating Pinterest, Tumblr and Instagram. "A picture is worth a thousand re-blogs."
Reader insights
Be the first to share your insights about this piece.
Add your insights