10 Best Google Home Commands That You Probably Didn't Know
These Google Home commands are next level!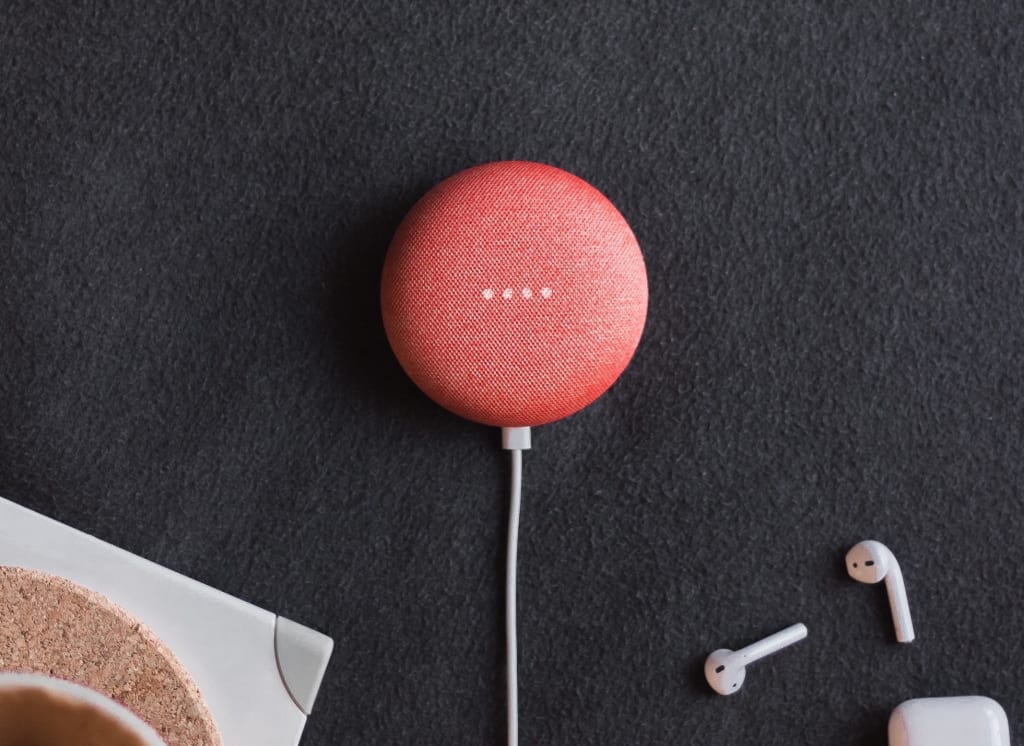 If you've used been alive since 1998, had an inkling of a curiosity about any topic imaginable, or simply ever used the internet, you've probably heard of a little thing called Google. Well, Google has come a long way from solely being the hub of all information available in the world. With the release of the new technology coming to households in 2018, this company is going toe-to-toe with brands like Apple and Microsoft for the title of "King of the Operating Systems." I know, personally, that I have been caught in public whispering obscenities to Siri as she fumbles over my commands, or even had Alexa place an unwanted extra order of cheesy bread from Domino's (not because I didn't want it, because I didn't need it); and have oftentimes wondered, "Would Google know better?" It turns out, Google always knows better; and with these Google Home commands, you'll understand why the bar has been set by this company in terms of home assistance and processes.
"Google, pat your head and rub your stomach!"
Remember earlier when you shared my frustration with Siri being entirely unable to process a simple request? With Google Home, you can tell it to do for you two things at the same time! Imagine being able to sit on the couch with your significant other and say something like, "Hey, Google, can you dim the lights and turn the volume up to 20 on the TV?" You know what, Google? How about you have your cake, and eat it too?
"Google, unlock the exterior doors."
Jumping off the last point, Google is so smart, it makes your house a smart home, too. No more of this "getting out of bed" nonsense; you can simply tell Google to unlock your exterior doors, set the heat to 73, or play music from your favorite radio station, right from your mattress. Utilizing Google Home in the most efficient way possible, you'll be sure to actually start using, and loving, smart home gadgets, from locks and lights to routers and smoke detectors. You can even create customized, shortcut phrases to do any and all of these things. It is so refreshing that Google knows I want it to change the colors of the lights in my bedroom when I tell it to, "Get this party started." The advantages of having a smart home are, seemingly, endless.
"Google, add drapes to my shopping list."
Creating a shopping list is as easy as sitting on the couch in your living room and yelling at the voice-based home device, "Hey, Google, add the latest Google Home mini to my shopping list." It may not appreciate the fact that it is being replaced with an upgrade, but it will document your request and remember it for later when you feel like having it ordered with those new drapes you've been looking at.
"Google, tell me about the Steelers franchise."
Hypothetical situation: You've decided, for whatever reason, to get out of bed. You are in the kitchen, hands gooey and crusty from breading chicken, and you remember the game is on. What do you do? When you have Google assistant, your best bet is to simply call out, "Hey, Google, what's the score of the Steelers game?" Maybe you and your friends are arguing over what channel you found that new comedy on. "Google, what shows are on FX?" Want to jam? "Hey, Google, play 'Semi-Charmed Life' by Third Eye Blind." Google, never stop being the best version you're capable of.
"Google, order me an Uber."
Google Home commands encompass a multitude of functional tools for when you're ambling around the house. Whether you are finding out the recipe of the dish you ordered last weekend at that authentic Mexican joint down the street, tuning the electric guitar you bought specifically to piss off your neighbors, or ordering an Uber after the pregame, Google Home commands have a function for you.
"Google, recite poetry to me!"
Are you feeling particularly disparaged by the atrocities of the world? Howl by Allen Ginsberg always allows me to brood over this topic with needless rumination. Or, maybe, everyone forget your birthday again? Have no fear! Through Google Home's smart speaker, you can listen to "Happy Birthday" while blowing out the single candle on your store-bought cake, all while wearing your birthday suit! Google will be your friend, just ask it!
"Google, how much is a roundtrip ticket to Morocco?"
I don't know about the lot of you, but I have compulsive tendencies. Google Home has helped with these before, so why wouldn't it be able to tell me how much a round trip ticket to Morocco would run me? Maybe you travel a lot for work, and all that running around has made you a little forgetful. "Hey, Google, what flights do I have coming up in October?" What did people do before they had technology like this?
"Google, tell everybody I'm about to take a shower."
One of the coolest Google Home commands right now is being able to broadcast an announcement throughout the house. If dinner is ready, Jeopardy is on, or you're just arriving home, the broadcast option is Google's way of letting everyone in the house know what's going on right now.
"Google, place my easy order from Domino's."
You'd never think that Google Home is capable of so much, but the commands you are able to tell this home device are so broad it can even walk you through making a drink. Seriously, just ask Google to set you up with Tender for your personal bartender needs, and you'll be sipping on a Transfusion in no time. Maybe you're in the mood for Domino's for the third time this week (no judgement). Google knows your easy order, and is able to place it from your living room, if you'd only ask. How about a joke? Google Home commands include the ability to tell dad jokes. Who doesn't love dad jokes?! Well, not Siri, but that doesn't mean you have to suffer.
"Google, do a barrel roll!"
The tip-of-the-iceberg feature that Google Home commands has is the ability to understand and respond to references and phrases. "Google, up up down down left right left right B A Start," will earn you 30 extra lives. The coined phrase, "Okay, Google, I'm feeling lucky," will begin gameshow mode at any time of the day! Try telling your home assistant, "Google, I am your father," and see where that gets you. Let's see the Amazon Echo do any of that!