10 Alexa Commands You Need to Know
You think you're getting the most out of Alexa, but you're not. Here are some Alexa commands that you should be using.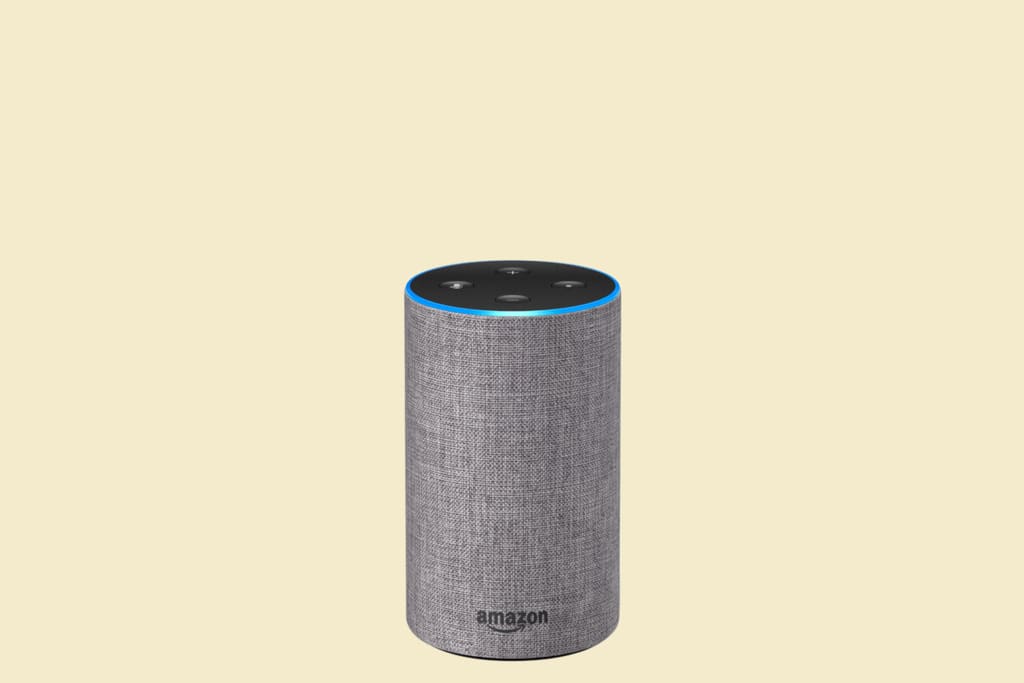 Image via Lifewire
Alexa is Amazon's most popular invention and remains one of the most popular smart home AI devices on the market. "She" gets smarter every single day, is compatible with tons of smart home devices, and also can offer up jokes. Really, it's not surprising that Alexa has become so insanely popular.
Most people think that they know all the Alexa commands they need to know. They know how to use her to dim the lights, get smart locks to lock on command, and also play their favorite music tracks while they cook dinner.
But, there's more to Alexa than just telling the device to play music and telling your smart light bulbs to change your light color. Here are some of the better commands you probably aren't using.
Feeling a little lonely? Curious as to what your AI might be "thinking?" One of the cooler Alexa commands you're not using is asking her to chat with you. Sure, Alexa isn't a real person, but being able to see the AI have a conversation with you.
This isn't necessarily something that you should use for a function, but we can't help but enjoy the novelty. It's pretty cool to see how much stuff Alexa can talk about, and seeing how close we are to having a legitimately sentient AI.
As many people know, the Amazon Marketplace also allows you to download new skills and programs to your Alexa. Translated is one of the smartest Alexa Skills you can download. Once you do, you can order Alexa to translate what you want to say in any language you need.
Ever have a song you desperately wanted to know, but never figured out who sang it or what the title is? We all have! Alexa's AI actually allows you to find out who sang it, what the name is, and listen to it on your devices through it's song library.
You don't even need to be a good singer to get Alexa playing your song. If you ask us, that doesn't make Alexa a smart device. It makes Alexa a genius device.
Though you may never have guessed it, Alexa is also a GPS. You can find out the distance and time it'd take to get from Point A to Point B in a flash by asking her. If you have Alexa programmed to recognize your home address, you can also say "home."
Phrasing is important here. The first command will tell you the distance. The second will tell you how long it'll take to travel that distance, along with traffic.
Garmin recently teamed up with Alexa to create a car-ready GPS that's hooked up to Amazon Alexa. This would allow you to say Alexa commands while driving, and possibly also prep your smart home for your return while you drive home.
The results are pretty impressive, as you can see above.
Forget your alarm clock! Amazon Alexa has you covered if you just ask her politely. Just ask her to set an alarm, and she'll do it. That being said, the alarm can be pretty loud so make sure that you don't wake the neighbors when you decide to nap!
It's a good idea to learn how all the alarms and timers work before you get started. Even so, it's one of the most useful commands for people who don't want to clutter their home with unnecessary clocks.
Almost everyone has gone out to a store hoping to enjoy its wares, only to find out that the store closed a while ago. For times when you want to go for a late-night run but aren't 100 percent sure that you will be able to reach the store in time, using Alexa involving drive time and store hours is a must.
Need to have a math equation solved? Alexa's voice command will allow you to find out what the answer to that pesky question is. All you have to do is ask Alexa what the answer is.
This is one of the more common Alexa commands people forget, but let's be real. Sometimes, the outputs of these questions can be pretty fun to listen to.
If you have an Echo Show, you have plenty of commands available to you that regular Echo Dots won't. Movie buffs will be happy to know that Alexa can also show you nearby movie times in a pinch, and even let you order them through her.
You can also find out what's playing nearby, watch movie trailers, and also find other movie theaters if the show you're interested in seeing is fully booked.
Did you know that Amazon recently started to allow calls to be sent out between Amazon Echo users? This means that if you want to, you can order Alexa to call a friend as long as they have an Alexa device or a phone number.
There are plenty of commands that you can use involving calling. If you get a call from a friend, you can pick it up by saying "Alexa, answer the call." You also can say "Alexa, hang up." We're not sure if it's possible to block people on Alexa, but it's always worth a shot.
Everyone's lives are now on their phones, so it only makes sense that you would feel more comfortable getting their Alexa fun via their phone. This command just allows you to pair Alexa to your phone, which in turn, gives you more freedom to call people, get information sent to your phone, and more.
This was one of the Alexa commands that went viral during E3. Initially, it was meant as a joke, but the developers actually designed a way to make it happen.
The command works with the Skyrim: Very Special Edition Alexa skill, and is completely voice activated. Gamers are thrilled, and they love the way it's been working.
fact or fiction
Ossiana Tepfenhart is a writer based out of New Jersey. This is her work account. She loves gifts and tips, so if you like something, tip her!
Receive stories by Ossiana Tepfenhart in

your feed