When 'Top Gear' Was at Its Best: The Top Challenges
There have been some good challenges, some great challenges and some forgettable ones too. However, what were the best Top Gear challenges they ever did?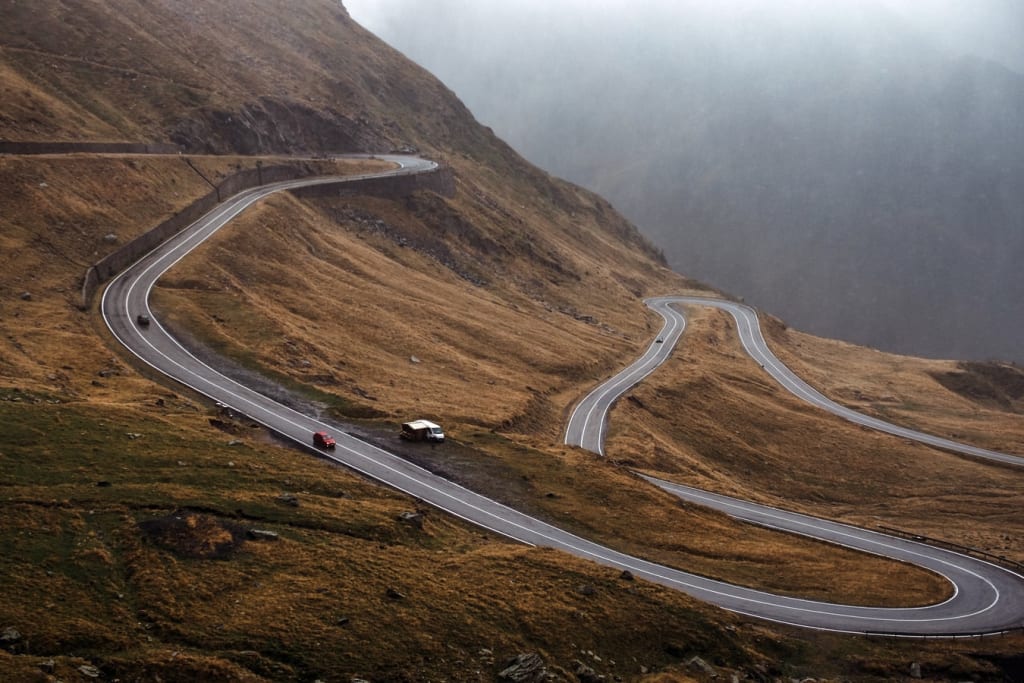 £100 Car Challenge
How cheap can you buy a car for? This was really pushed to the limits in this challenge. One of the first big memorable challenges, this was undertaken to see if you could buy a car that would cost less than a train ticket from London to Manchester and back. Whilst May won most of the mini challenges, Clarkson won overall for getting his car for a bargain £1. And if you're into bargains like that then you'll love Promo Codes For. They have discounts from a whole host of retailers such as Amazon, Argos and Sainsbury's, meaning you can get your hands on all the best Top Gear DVDs and get some snacks to watch them with for less than you probably thought.
Amphibious Vehicle Challenge (Part I and Part II)
So good they did it twice. The first time the trio had to create amphibious cars that would get across a two mile long reservoir. For this, Clarkson fitted an outboard motor to a Toyota Hilux, Hammond turned a VW camper van into a narrowboat and May made a sailing boat from a 1962 Triumph Herald. Only May succeeded in that one, albeit very slowly. And for the second challenge a few years later, they decided to cross the channel. All three, predictably, didn't radically alter their designs. Hammond's boat sank (again) and May's broke, but they did make it across to France in the 'Toybota.'
Caravan Holiday
Whilst not as big and brash as the other challenges they took part in, this min adventure was still entertaining, perhaps for all the wrong reasons. Whilst the trio were having a mostly serene, boring caravan holiday, the caravan caught fire when Jeremy was cooking dinner. An inferno ensued which torched the caravan next to it too. Cue a memorable closing shot of them driving away with a burnt out chassis which used to be compact living accommodation.
Stretch Limo Challenge
Take a normal everyday car and stretch it out to create a unique luxury vehicle. How hard can it be? Well as it turns out, very. The test drive and challenges on the track were entertaining enough with the mock paintball terrorist attack and the water hose ready and waiting to pounce at hammerhead, but once they got given the objective of safely delivering a celebrity to the Brit Awards, that's when it got even better. Jeremy and Chris Moyles were a match made in heaven, Hammond's rapport with Jamelia was non-existent and May got lost, which made an angry Lemar storm out of his limo.
Teenager's First Car Challenge
This one was one of the few challenges to offer constructive consumer advice, at least at the beginning. They hit on a big crux for young drivers, which is that insurance can be excessive, and can often be more than the car you're insuring is worth itself. However, they then did get onto tasks such as trying to fit everything from a festival into their cars and seeing who could arrive home at night the quietest, so all was well in that regard. And how can you forget the obstacle course at the end, where Clarkson, Hammond and May had to hit everything from bus shelters to bicycles on the Top Gear test track.
Electric Car Challenge
The team inexplicably decided once to build their own electric car from scratch. When you stop and think about that, it was a monumental task, and it was probably designed to fail from the off as to prove to petrol heads that electric cars don't work. They called it the Hammerhead Eagle i-Thrust, which isn't the most catchy of titles, and after a moderately successful test drive (and a crash in a field), it was reviewed quite genuinely by Autocar magazine. As you can tell, they weren't full of praise for the machine.
Sports Train Challenge
A classic from one of the last series to feature the Clarkson, Hammond and May trifecta, this challenge is one of the best too. It perfectly encapsulates Clarkson's thirst for power in wanting to create a sporty but light-loaded train, whereas the other two wanted to fit a car with train wheels and use caravans as train cars. What could possibly go wrong. Well, as we saw with the previous caravan challenge, a fire.
When looking into all the challenges they ever did for the purposes of this article, there were so many good ones that I could've named but haven't mentioned yet like the lorry driver challenge and the motorhome challenge, as well as non-driving related ones such as making an advert for VW or hosting a drivetime radio show. Top Gear has left a big footprint on British motoring and entertainment culture, and all these challenges are due a rewatch.