Universal Motorcars Offering Safe And Sound Services In This Pandemic
Universal Motorcars Offering Safe And Sound Services In This Pandemic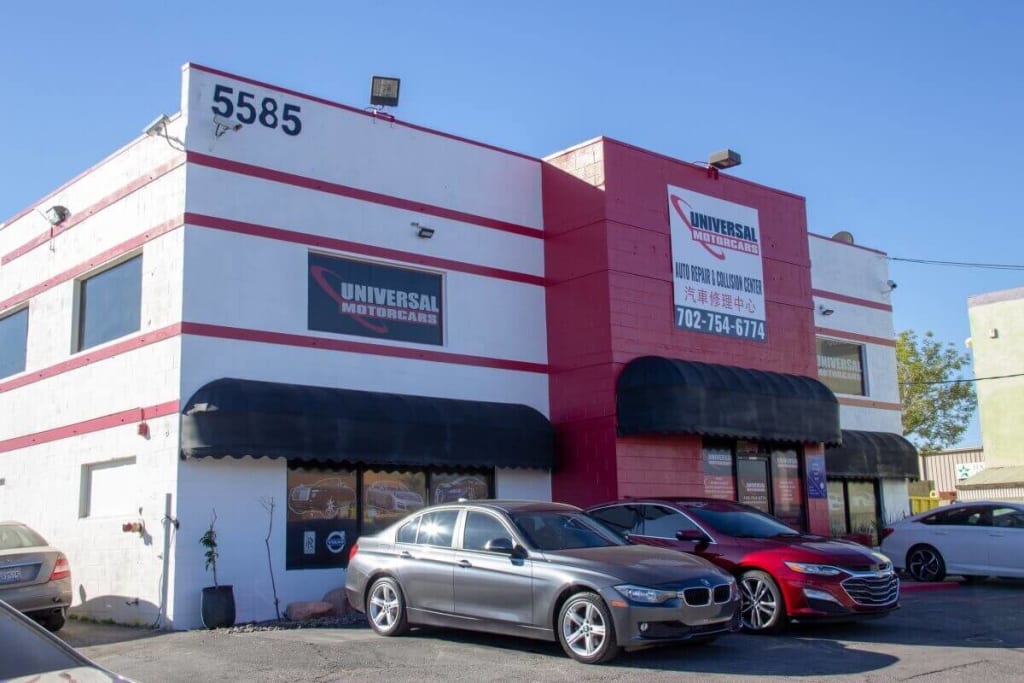 If your car has broken down, and you're wondering if you'll be able to get it fixed or not, then we're the ones to count on. Universal Motorcars is proud to announce its workability in this pandemic to entertain customers.
Our company is keeping the standards of cleanliness and safety to the top levels of our priority. From auto repair and maintenance to car body paint services, we're providing our clients with top-class services without compromise.
To our customers that are worried about the pandemic, rest assured, we're taking extreme safety precautions to guarantee the safety of our staff as well as our customers. Our offices and shops are sanitized every day to guarantee a safe working place for everyone.
We pay utmost attention not only to the maintenance of the cars but to ensure the safety of our customers and staff. From ensuring complete sanitization of our workplace to ensuring PPEs, our team doesn't compromise on anything.
Whether you need:
● Auto Collision Repairs
● Auto Break Repairs
● Transmission Service
● Automotive Air Conditioning Repair
● Truck Body Paint Or Repairs
Our team is utmost ready to provide steadfast services at the best rates. We offer the best solutions to our clients because that is what we brag about. For us, satisfying our clients is our top priority, and we don't compromise on our service quality.
Our team consists of professionals that illustrate impeccable performance in their workability. Not only this but we make sure that all our technicians guarantee safety measures to work in the repair shop. Keeping everyone safe during these hard times is of the utmost importance, and we guarantee that in every way.
We comprise of professionals that are dedicated to their work. Our technicians passionately work to fix the issue while communicating with the clients. We make sure that our customers get the utmost transparency in every way. Our charges are nothing but the costs of the products needed to be replaced. We guarantee to provide you with an elaborated quote, free of any hidden costs.
Apart from that, we're also offering free pick and drop services to our clients. If you're afraid of going out but don't want to leave your vehicle in pain, then give us a call. Our team will arrive at your spot. After a general inspection, we'll offer you a quote. If approved, our team will then bring the vehicle to the shop. Rest assured, you will get a real-time update of the work with complete transparency.
Once the work is done, we'll bring the car back to your place without any scratch guaranteed. We offer free pick and drop services for your vehicle repairs so you don't have to worry about paying an extra dime.
Our company was founded on the foundations of quality work delivered with respect and transparency. Our team ensures to follow the dedicated protocols designed for competent service.
From services to rates, we offer complete solutions that will be worth your time and money. Call us today for more details! 7027546774