Uber's Impact on Drunk Drivers: Have We Seen Improvements?
How does each major city and state compare?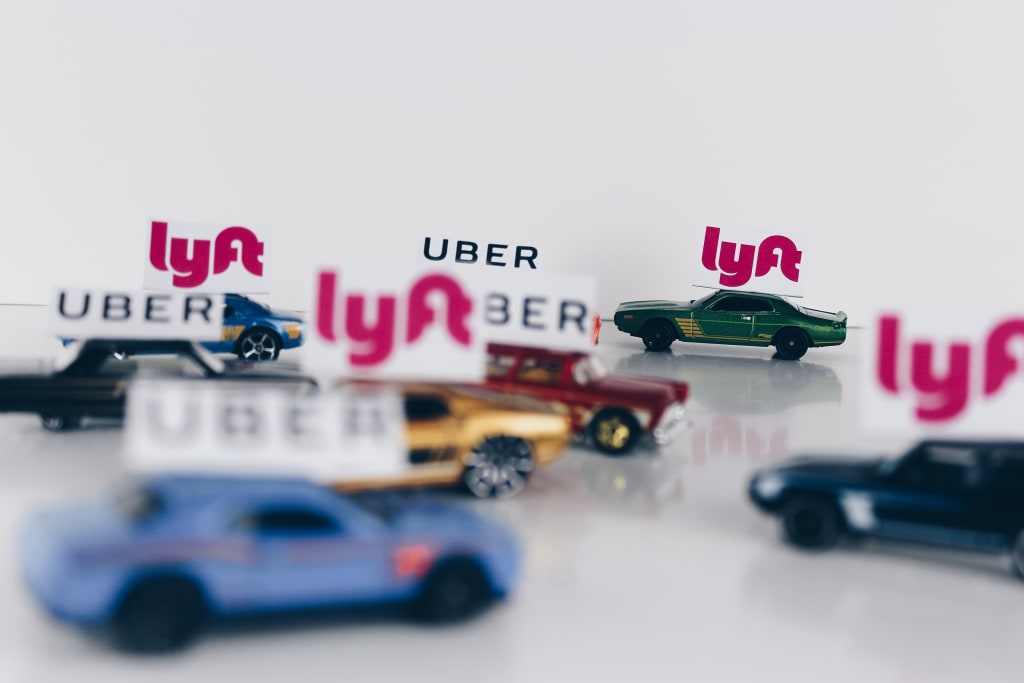 Uber & Lyft Takeover
Uber went live back in 2010 in San Francisco and in eight years, it has exploded into a multi-billion dollar company serving in several countries including Mexico, France, Taiwan and more. The app has undoubtedly made it easier and more accessible to find a ride home, which one would think is making a difference in drunk accident deaths. On its website, the company claims that "services like Uber are helping curb drunk driving." Despite the company being available across the United States, statistics show that fatal drunk driving accidents in this country have not significantly decreased.
What do national statistics say?
The most recent data show that in 2016, 28 percent of fatal crashes in the United States involved alcohol, while in 2008, fatal DUI crashes made up 31 percent of all deadly accidents. If we look at the data and compare every year, between 1994 and 2015, no year had less than 30 percent of deadly crashes caused by alcohol. That three or two percent difference amounts to a little more than 1,000 deadly accidents every year.
The reality is that it's been too early to tell if Uber or Lyft has had a serious impact in lowering drunk driving accidents. Although we can say that in six years drunk driving accident deaths have lowered, we can't directly correlate it to the creation of ride share companies. We have to look at the data per state, and how long ride sharing options have been available in each place. So I decided to check the amount of deadly accidents per state, that have had Uber available for over five years and have the highest population.
New York

According to The National Highway Traffic Safety Administration, in 2016, 31 percent of all deadly accidents were caused by alcohol, that totals more than 250 accidents. Uber launched in New York City in May of 2011. If we compare 2016 to 2011, the number of deadly alcohol related accidents actually went up by one percent. We do have to take in consideration though, that New York has a lot of rural areas, and for the exception of New York City, a lot of the state does not have Uber or Lyft available. The ride share companies only went statewide last year.
California
California is home of many major cities in the United States, Los Angeles, San Francisco, San Diego and San Jose and it doesn't rank well when it comes to drunk driving, because of its high population. The most updated data we have from 2016 shows that 946 deadly accidents involved alcohol. That is 28 percent of all reported fatal accidents. In 2009, one year before Uber was launched in the state, 827 deadly accidents involved alcohol. If we compare every year since Uber was launched in the state, the highest amount of deadly accidents happened in 2016. Looking at cities individually, a study did find that DUI arrests dropped. Since 2012, San Diego had a 32 percent drop in DUI arrests and Los Angeles saw a 14 percent drop.
California also holds the title for having the highest amount of repeat drunk drivers in the least amount of time. According to a recent study, the state had 164 drivers who had previous DUI arrests cause deadly accidents. One driver involved in a deadly crash had six previous convictions before the fatal accident.
Illinois
Illinois is home to the third biggest city in the U.S. "The Windy City" Chicago. The state already has a relatively low amount of drunk accident deaths per year. In 2016, 288 accidents were fatal due to alcohol. That's a big difference compared to California. Uber was available in the state back in 2011, just a year before that, the total amount of deadly alcohol related accidents was at 267.
Texas
Texas is a bit harder to compare because Uber only became available statewide last year, but it has been available in its major cities like Dallas and Austin since 2015. The amount of drunk driving accidents in Texas is one of the highest in the country with nearly 2,000 deadly crashes in 2016. The cities with the highest amount of DUI crashes both fatal and non fatal, are San Antonio (1,845), Houston (1,492), Austin (1,432), and Dallas (1,310).
Florida
Despite Florida having the third highest population in the country, deadly drunk driving accidents only amount to 26 percent of their accidents. These stats are from 2016, but just this past summer, The Miami Herald reported the city of Miami had a 31 percent decrease in DUI arrests. Uber launched in South Florida in 2014, and so far, Florida is one of the biggest states to report changes in their DUI statistics.
Overall, Uber and Lyft have had a major impact when it comes to public transportation and lowering DUI arrests, however, in terms of safety, drunk driving deaths are still taking thousands of lives every year. It's only been eight years since the company launched, and no more than six years since every major city started using the app. More and more people are starting to use the service and hopefully we'll start seeing better results as we get closer to the 2020s.
industry
About the author
In life, it doesn't always matter what the crowd thinks, as long as you're groovin' to your own tune.
Reader insights
Be the first to share your insights about this piece.
Add your insights