Top 5 Sonalika Tractor In India - Prices & Specifications
Top-Rated Sonalika Tractor Models in India with Price and Features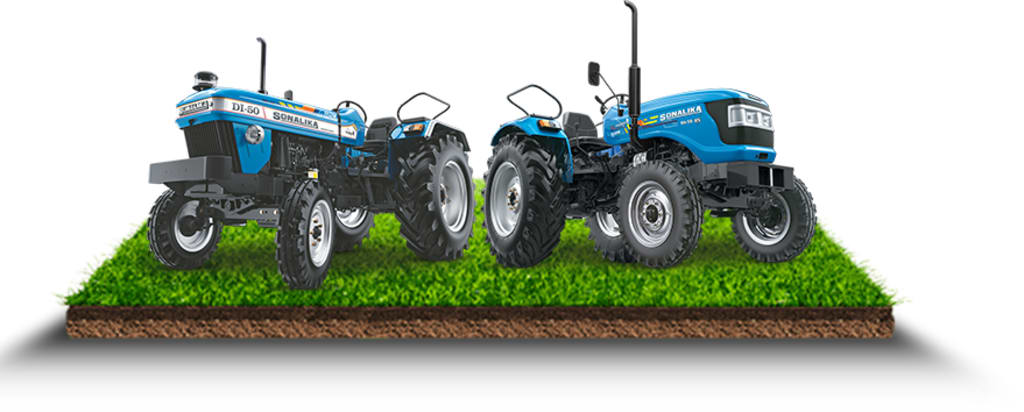 Sonalika is the most popular tractor brand in India, which provides premium and ideal tractors, offering several powerful features for farmers. As per the farmer's all requirements, Sonalika company produces efficient tractors with the latest technologies.
All the technically advanced tractors of Sonalika perfectly complete the needs of the farmers. They all are manufactured under the company's experts vision which loaded them with the most powerful engines, making them robust and reliable for farmers. Apart from agriculture, Sonalika tractors are perfect for industrial and construction applications. They are built with strong components, making them the best reasons for high production. They have ample operator space, which makes long rides relaxed and hassle-free.
Essential Aspects of Sonalika Tractor
Sonalika supplies a wide range of tractors ranging from 20 to 120 HP, including mini tractors, utility tractors, heavy-duty tractors, etc. They have quality features and advanced technologies, making them profitable for agriculture.
All the Sonalika tractors are effective as they have robust systems that handle all the adverse soil, weather, and farming conditions. The tractors have large fuel tanks, which provide extended workability. Apart from this, Sonalika tractor price is affordable and budget-friendly, ranging from Rs. 3.20 - Rs. 12.60 lakhs* in India. Sonalika tractor rang is fixed as per Indian farmers demand.
Top-Rated Sonalika Tractor Models in India
Sonalika supplies many excellent tractors, which provide complete satisfaction with work and production. From which some of the top-rated Sonalika tractors are shortlisted below, have a look.
1. Sonalika 42 DI Sikander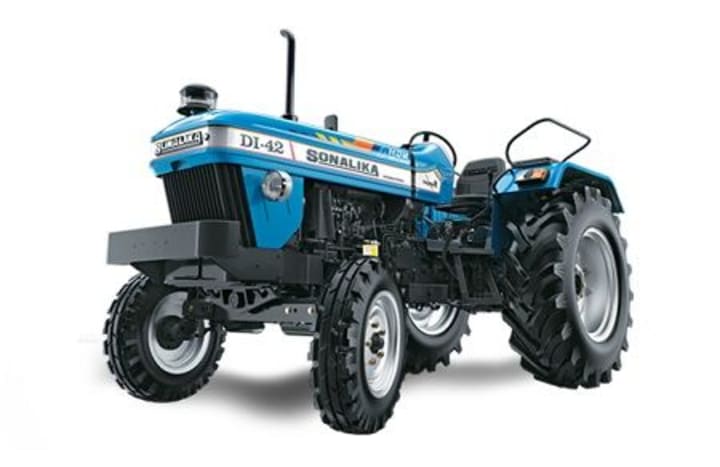 The list starts with Sonalika 42 Di Sikander. It is the highly efficient tractor model of the Sonalika brand. The tractor model is made with the latest technology and has advanced features, making it the most powerful tractor in India. It is a 45 hp tractor and comes with a 3-cylinders engine which produces 1800 ERPM. The tractor model is strong, durable, and reliable, which completes all the work efficiently. Sonalika 42 tractor has an appealing design and style, attracting almost every farmer, especially new-age farmers. Additionally, it has many quality features, which are mentioned below.
Sonalika 42 is a 2wd tractor with an efficient transmission system and a Single/Dual (Optional) clutch.
The tractor model's inner system is always purified as it has a wet type air filter that filtered the impure air to pure air. This feature improves the working life of the inner elements of the tractor.
Sonalika tractor price is Rs. 5.40-5.70 lakhs*, making it the most cost-effective tractor in India.
2. Sonalika WT 60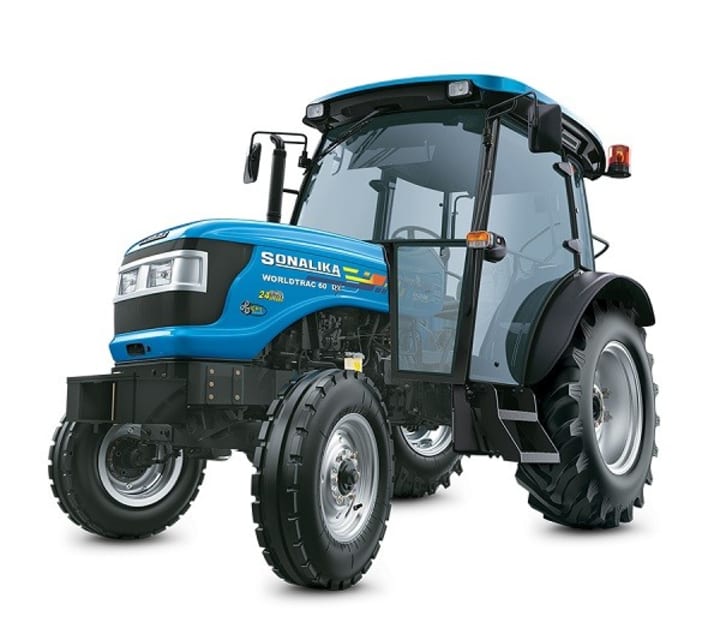 The next tractor on the list is Sonalika WT 60. It is the latest tractor that is very well known among the farmers as it not only has great features but also comes with a comfortable cabin. It is a 60 hp tractor that has a 3-cylinders engine which is powerful and handles all the harsh and challenging farming conditions. Sonalika tractor has the working ability, resulting in high production. Following are the powerful features of the Sonalika WT 60 tractor.
This 2wd tractor comes with Double Clutch and 12 Forward + 12 Reverse gears, another reason for its popularity.
It has 62-litre and 2500Kg lifting capacity, which are long working with heavy machines.
Tractor'sTractor's cabins provide proper relaxation in the farming field during work.
Sonalika tractor price is Rs. 7.90-8.40 lakhs*, which can easily fit the farmers budget.
3. Sonalika DI 60 SIKANDER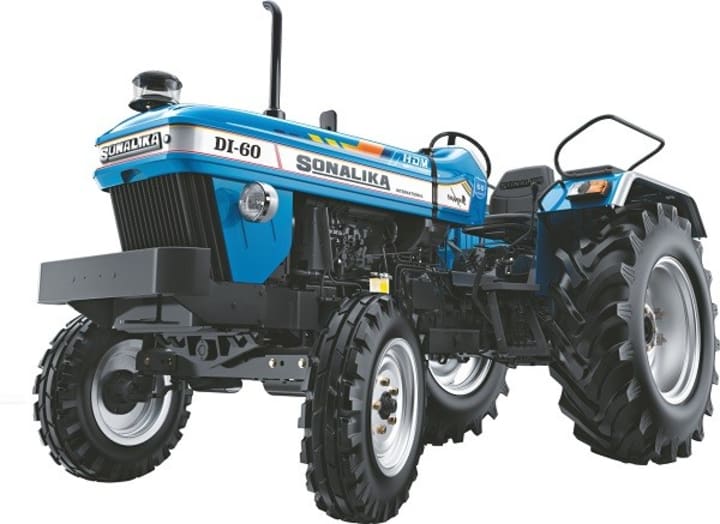 The other top-rated Sonalika tractor is Sonalika DI 60 Sikander. It is a 60 hp tractor that handles all the heavy farming operations efficiently. The powerful tractor loaded with a 4-cylinders engine, reducing the extra hard work of farmers on large farms. This heavy-duty tractor comes with an advanced transmission system along with an efficient safety system. Additionally, the Sonalika tractor's more powerful specifications are mentioned below.
This tractor model offers a comfortable ride, proper safety, economic mileage, low fuel consumption, and can easily lift heavy implements.
It has mechanical/power (optional) steering, makes this tractor more responsive, and ensures comfortable handling.
Sonalika Mini Tractors in India
Moreover, the Sonalika brand is trendy for its absolute great mini tractors. The company supplies a wide ranges of mini tractor at an affordable price range. All Sonalika mini tractors have highly efficient features. Some of the popular Sonalika mini tractors are shown in the below section.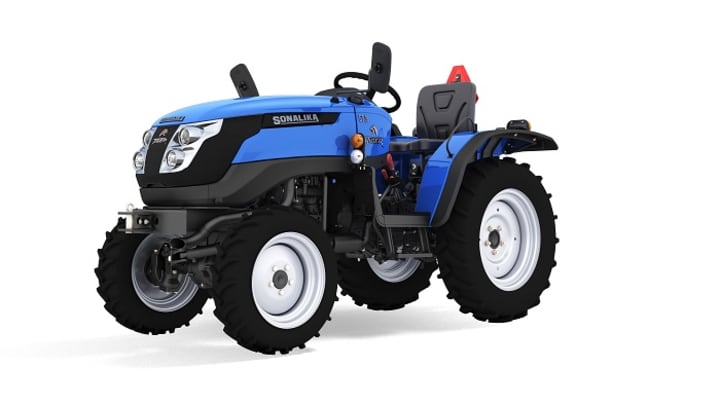 The first one is the Sonalika Tiger 26 tractor. It is the latest mini tractor of Sonalika available with 26 hp and 3-cylinder engines. This mini tractor belongs to the Sonalika tiger tractor series. Sonalika Tiger 26 has all the advanced and latest features, making it powerful and perfect for the garden purpose. Along with this, Sonalika mini tractor price is low, ranging from Rs. 4.75-5.10 lakhs*.
Sonalika DI 30 BAAGBAN SUPER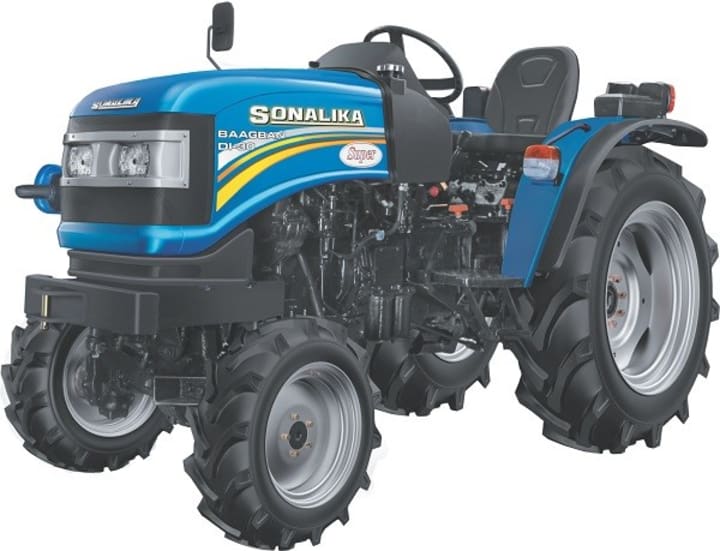 The next best Sonalika mini tractor is Sonalika DI 30 BAAGBAN SUPER. It is a 30 hp tractor which comes with 2-cylinders. The tractor is available at a compact size, easily used in short and small areas. Sonalika mini tractor has a large operator space, which provides comfortable riding and provides easy manoeuvrability. Sonalika tractor price is Rs. 4.60-4.80 lakhs*.
These are some incredible Sonalika tractors with a notable presence in the Indian tractor market and among the farmers. For more related information about Sonalika Tractors, stay tuned with Tractorguru.com. Here you can also check these Sonalika tractors online and also check used Sonalika tractors.
industry
Blogger by passion who loves to find something that inspires him and makes sense by sharing in the words
Receive stories by Bhavesh Purohit in

your feed