Three Affordable Electric Cars That Won't Cost The Earth
Helping the planet doesn't have to hurt your wallet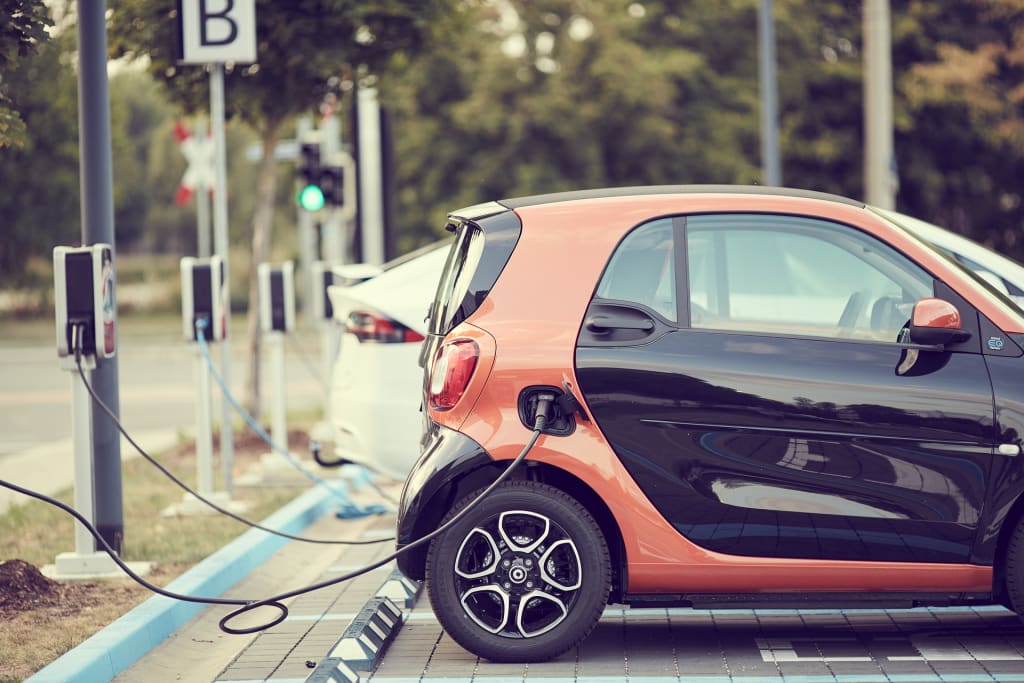 Electric cars are the future of green travel. But many of the most popular electric cars currently on the market are, let's face it, a little on the pricey side, with an average cost of £44,000.
While the savings on fuel and tax are certainly an incentive, for many of us, £44,000 is a lot of money to be paying up front. But buying an eco-friendly vehicle doesn't have to break the bank.
As electric cars are becoming increasingly popular, more affordable options are starting to hit the market. And many are great value for money, with many electric cars being more reliable due to having fewer moving parts than internal combustion engine vehicles.
In this article, you'll learn how to save money while doing your part for the planet by buying electric, and also discover three of the most affordable electric cars on the market today.
You don't have to be out of pocket to save the planet!
Why Buy Electric?
The most common reason for buying an electric car is of course the planet. Unlike fuel-powered vehicles, electric cars produce no CO2 emissions while driving, and in a year's worth of travel, one electric car can save 1.5 million grams of CO2 - that's four 2-way flights from London to Barcelona!
Reducing emissions is not just aiming for some target in the distant future; it is a choice to be made here and now that will directly affect you personally.
The more of us that switch to electric cars, the fewer the emissions that will affect our local area. This means better air quality, a more beautiful, healthy, and diverse local ecosystem, and even a reduction of some health conditions that are made worse by pollution, such as asthma and COPD.
Another common reason for switching to electricity is that electric cars are cheaper to run and eligible for government grants and tax exemptions. While electric vehicles may look dear on the initial price tag, you can in fact save more overall on your vehicle.
This is because electric cars are:
Exempt from vehicles tax
Eligible for government grants of up to £1,500 where the vehicle costs under £35,000
Cheaper to maintain
Cheaper to top-up using electricity than petrol or diesel
Exempt from London congestion charges
How To Reduce The Cost Of Your New EV
There are a few different ways that you can reduce the cost of buying an electric vehicle so that your purchase feels like you're treating yourself, and not like you've been stung!
• Firstly, ensure that you are signed up for all the government grants available to you - claim your government grant of up to £1500 by applying here
• See if you can persuade your employer to help! With a Salary Sacrifice Scheme, you put part of your salary each month into paying your employer back for the electric car, which they, in turn, have rented from a supplier.
This helps to spread the cost out over a longer period, and also reduces the amount of tax that you have to pay. This is a practical and sustainable way to invest in a new EV without splashing the cash.
• Install a charger at home to reduce your spend at charging stations.
The Top 3 Affordable Electric Cars In 2022
1. Fiat 500E (£20,000)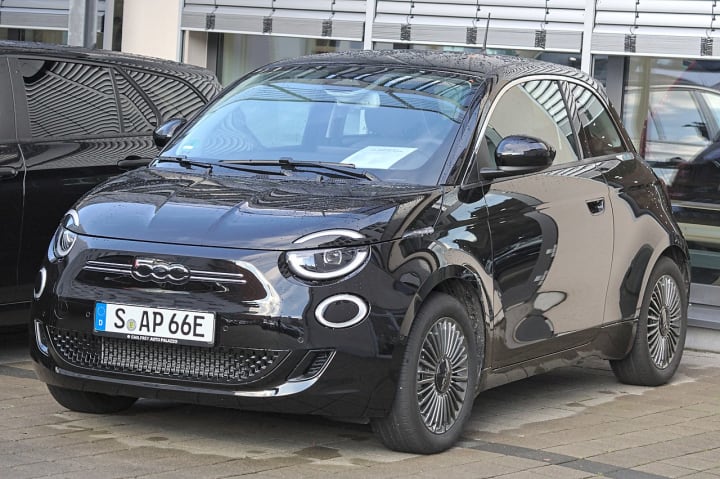 The 500E has the signature style and shape of the original Fiat 500, but with a modern twist.
This gives it all the great features of the original, such as easy handling and parking, and a respectable 0-60MPH in 9 seconds. Another very useful feature of the 500E is its quick charging time of only 35 minutes on an 85kW fast charger.
However, the 500E doesn't have a hugely impressive top speed: at its fastest, it hits around 93MPH. But its small size and ease of driving make it a fun car to zip around in, and very convenient if parking is a concern for you.
Fiat has also updated the car's interior, with more internal space and updated dash features, including a 7-inch dashscreen. The seats are also larger, very comfortable and - for the eco-warriors among us - made of 20% recycled polyester.
The Fiat 500E has a range of 199 miles, making it a good option as a long-distance EV. It is available as a hatchback, or for an extra £3500, as a convertible.
2. MG5 EV (£27,000 - £30,000)
Although a little more expensive than the Fiat 500E, the MG5 has an impressive range of up to 215 miles, and as an estate car, offers perhaps a more roomy and comfortable drive than the Fiat, with smooth running and handling, and a well-balanced suspension.
The MG5 has plenty of internal space, offering 578 litres with the rear seats up and 1,456 litres with them flat. This makes it a practical car for families, or for professionals who need to transport equipment.
It takes a mere 60 minutes to charge the MG5 to 80% using a CCS charger, or 8.5 hours if you're charging it to full from a wall box.
3. Smart EQ Fortwo (£20,000-£24,500)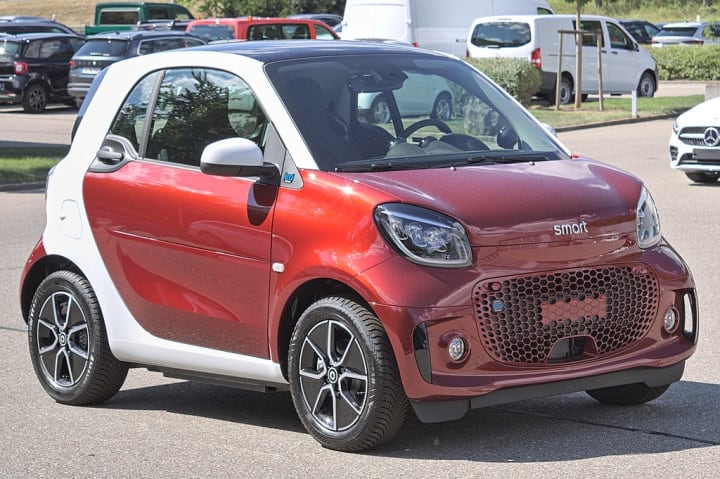 The Smart EQ For Two is great value for money and has a fresh new look, going away from the slightly 'mumsy' look of the older smart cars and into a fresher, sportier style.
As a two-seater, it's great for single drivers and couples, but it is not a family car, and the minimal boot space is not suitable for larger families. It also has a limited range, at only 70 miles.
However, this EV is the perfect choice if you spend a lot of your time running quick errands or commuting.
Sources
https://www.gov.uk/plug-in-car-van-grants
https://blackridgeautos.com/the-future-of-driving/
https://www.gov.uk/vehicle-exempt-from-vehicle-tax
https://www.electrifying.com/reviews/fiat/500e/review
https://www.carmagazine.co.uk/car-reviews/fiat/500e-electric/
https://www.parkers.co.uk/electric-cars/best-cheap-electric-cars/
https://www.thetimes.co.uk/money-mentor/article/electric-car-costs/
https://www.leaseplan.com/en-gb/fleet-management/ev-salary-sacrifice/
https://www.edfenergy.com/for-home/energywise/electric-cars-and-environment
https://www.saffery.com/insights/publications/the-tax-benefits-of-electric-vehicles/
https://www.yellowcarshop.co.uk/infographic-the-5-electric-cars-with-the-longest-range/
https://www.theguardian.com/money/2021/oct/09/electric-cars-cut-cost-best-used-deals-tax-break
About the Creator
B2B magazine editor and digital marketer. I write about business, politics, economics, and wellbeing - sometimes all at once.
Reader insights
Be the first to share your insights about this piece.
Add your insights