Things You Didn't Know About Buying A McLaren
There's about 1.5 million reasons why ordinary folks don't own the acclaimed hypercar yet, which means you may not know how much truly goes into buying a McLaren.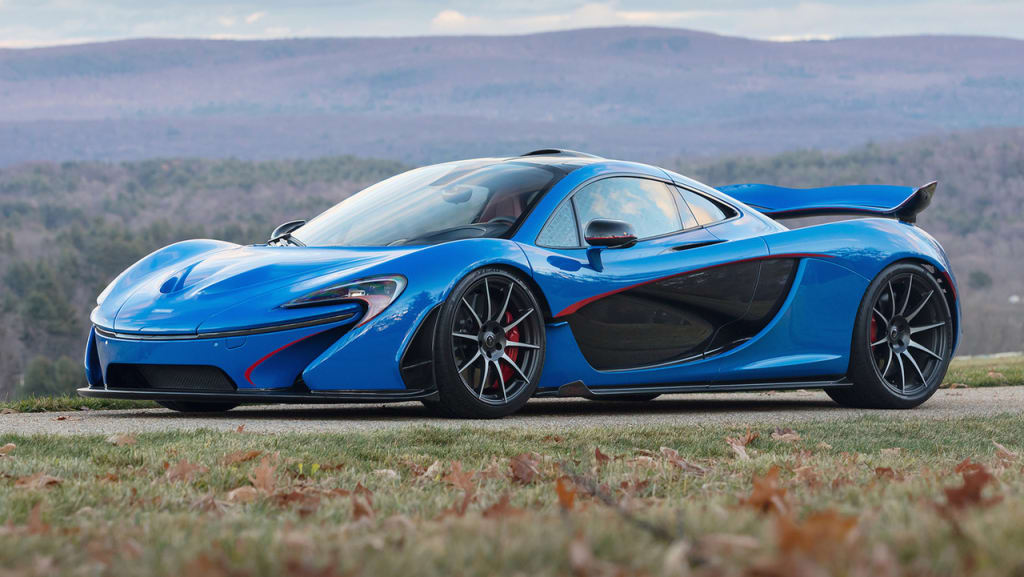 The futuristic, obnoxiously loud machines known within the industry as "hypercars" have, in all intents and purposes, come a very long way. The McLaren P1 was introduced way back in 2012, but the company as a whole was first rendered into existence as of 1985, known then as McLaren Cars, and was formally founded in 2010 as McLaren Automotive. The rush and hiss of the nasty machines was first idolized by Bruce McLaren, who's time spent on his family's Auckland, New Zealand service station would give him the insight needed in drafting, designing, and inventing the McLaren F1, yet not before winning his first US Grand Prix at the age of 22 in 1958. Bruce McLaren made getting into Formula One look easy, if not child's play.
This, in part, is only one of many aspects about the McLaren automotive company that many tend to forget, or simply do not know. Sadly, Bruce McLaren would tragically pass in a horrible accident while testing a new race car. Bearing his name, the company eventually adopted street-level aspects and folded into what we now know of them today. Collaborating with Mercedes Benz in 2010, which led to the SLR McLaren, the company went on to manufacture a variety of sleek and exotic machines, some of which are the most beautiful concepts in the history of automotive production. Nowadays, it's actually hard not to see McLaren in practically everything; from releasing its own cartoons, selling carbon fiber bicycles, and designing bobsleds, to owning restaurants, providing hospitals with McLaren data management software, and even supplying every NASCAR, F1 and IndyCar teams with their own specialized ECUs (engine control units). And yet, there's still a plentitude of things you probably don't know about buying a McLaren...
Application of Interest
Before you even lay down your hard earned cash, McLaren requires the necessity and commitment inherent in their application of interest. This not only details your ultimate loyalty to the brand, but it also proves your prior driving history. They don't, after all, want any untrustworthy drivers behind the wheels of their P1s and 720Ss.
The application of interest for buying a McLaren includes a berth of personal information, from previously owned cars, to the buyer's own profession. McLaren Automotive does this as a form of warding off car collectors and flippers; they want the car, specifically the P1, to be driven and experienced rather than sit in a collection for nonuse.
Two Hefty Deposits
On top of that application of interest, you'll also have to shell out $120,000 once you've been accepted for buying a McLaren. The program initiation, often coined the P1 Program, includes one of several gifts, a limited edition (of only 375 made) Yellow P1 lithograph.
Next up is an installment of $240,000 within 20 days of acceptance. These payments pretty much lock you into the program and showcase your avid commitment to the McLaren brand, as a whole.
Facility and Tours
After paying $360,000, you're only about halfway through the experience of buying a McLaren. Next, for which the payments have also covered, is a trip to Woking, England where you'll be witness to the automobile world's past and future.
The McLaren Headquarters are something of a spectacle; in addition to being an immersive, three-tier facility, it's also a massive museum built to hold every historical pinpoint of the company, as well as to salute every McLaren car in the world. It's a spectacle of a place, but it only gets better the deeper you drive onto the lot.
McLaren Special Operations (MSO)
It wouldn't be McLaren without the beauty of carbon fiber options; these are the guys who revolutionized the coating material, after all. You can also call this the "color" room, where you choose your own self-titled car tone, shade, and pearlescent. That's custom grade, right there.
Add whatever you want in terms of available options, but realistically over at McLaren it's like being at Willy Wonka's Factory for automobile aficionados.
McLaren Production Centre (MPC)
The McLaren Production Center is just what it sounds like; the workshop. You'll witness the assembly and dyno testing of your own vehicle (and all their other vehicles, as well).
This side of the facility is a pure spectacle. Nothing seems out of place, nor a single touch of dirt has reached inside. Carbon tubs are neatly arranged around a plethora of chassis placed into a line, while engines and doors sit patiently to be placed inside the frames of their future machines.
McLaren Technology Centre (MTC)
Here is the heart of the McLaren industry; you'll talk directly with their engineers and have one-on-one discussions with the makers of your car's technology and components. Very few automobile producers allow you to speak with the people involved with your car's creation, a P1 exclusive.
You'll also catch a glimpse of Bruce McLaren's entire trophy collection as you get a personal tour of their amazing facility. There's also a few secret rooms, like the "SLR" Room...
"Back of the House" Room
Otherwise known as the "SLR" room, this is where you'll be seated after traversing a long hallway. On an all-white couch, you watch on a mounted screen as a P1 races around the track, revving its engine wildly.
Your heart is beating rapidly, pumping blood through your veins like the very engine you hear over the loudspeakers. Or, is it? Suddenly, as the movie comes to a revving end, the walls fold around you. Lo and behold, an actual P1 sits before your eyes, engine wailing with a pro driver at the cockpit.
Dunsfold Aerodrome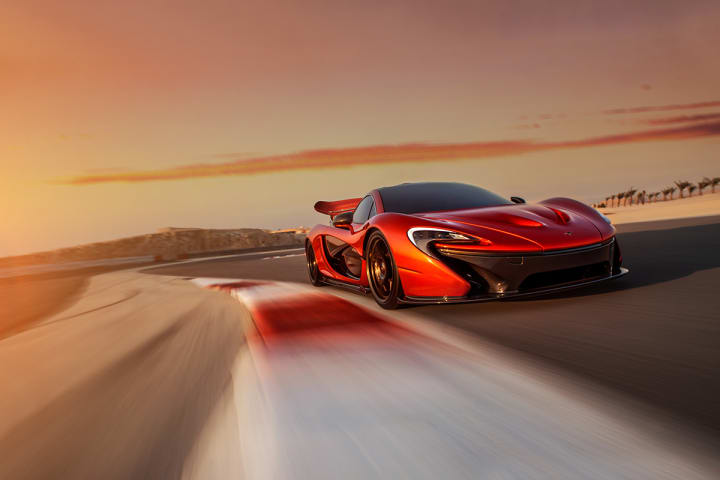 This is the fun part, sort of. It's grueling work, buying a McLaren, but you get used to it after about an hour in; the day following your tour of the facility is when you hit the track. Test and drive the car you're only days away from owning.
There are many answers you'll receive from engineers and drivers alike, plus it's a literal hands-on experience with the car itself before you're even driving your own. The McLaren P1, specifically, was built in order to be the best of both track and road car types, the most efficient supercar in existence, and among the coolest single-seat road cars.
Special Gifts and Paint Sampling
Who knew buying a McLaren could be so rewarding with an abundance of great gifts? Next to be given to you is a bulky replica and scale molding of your own paint coloration. It looks like a super futuristic car detailed in the paint job you've made from scratch, a touch of the McLaren brand.
On the bottom of this sweet replica, you also get the chassis number of your ride, plus your name and signature. On top of that, you'll also receive a beautiful P1 scale model that's one of a kind (again, of only 375 made). All of this is delivered straight to your doorstep.
McLaren Financial
After everything has been said in done, you still have to foot the rest of the bill. McLaren Financial is their own financing and leasing offices, which grants you various options for the remainder of your P1 payment (or any other vehicle of their kind).
There's plenty of leasing and financing options to choose from when buying a McLaren, and they're also found worldwide. That means you can pay an additional fee once your car is complete for airfreight, or simply allow them to deliver it to your local McLaren dealership.
Formal Delivery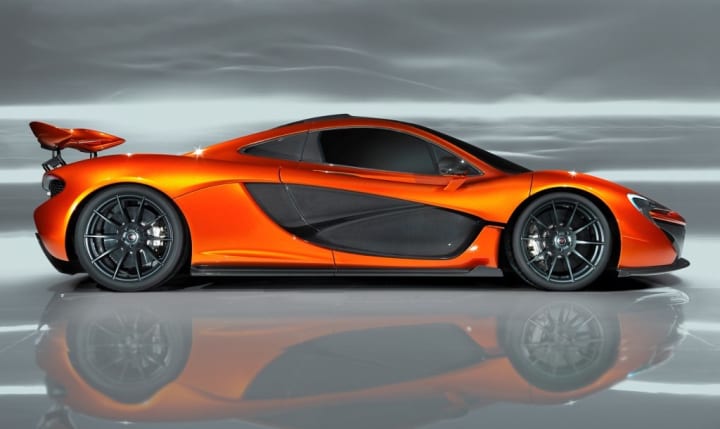 You'll be given a full walkthrough of your vehicle and a "maiden drive," as they consider it. During your formal delivery, you'll also receive a carbon fiber box that holds your P1 keys within. That's high grade.
You wouldn't think buying a McLaren would have this many hoops and so much to learn from, but it's a hypercar, after all. Bruce McLaren wouldn't have it any other way; the brand has and continues to impress the world with their stunning vehicles and historical background, which will only continue to be pushed to the limits well into the future.
About the Creator
I have no idea why I'm here, but let's make the best of it shall we? I like to drink and smoke, so I'll keep you up to date on those worlds if you like em as much as me.
Reader insights
Be the first to share your insights about this piece.
Add your insights