The 5 Step Process to Buying a New Car
To make the car buying process a little easier, we've created a list of the five steps to buying a new car.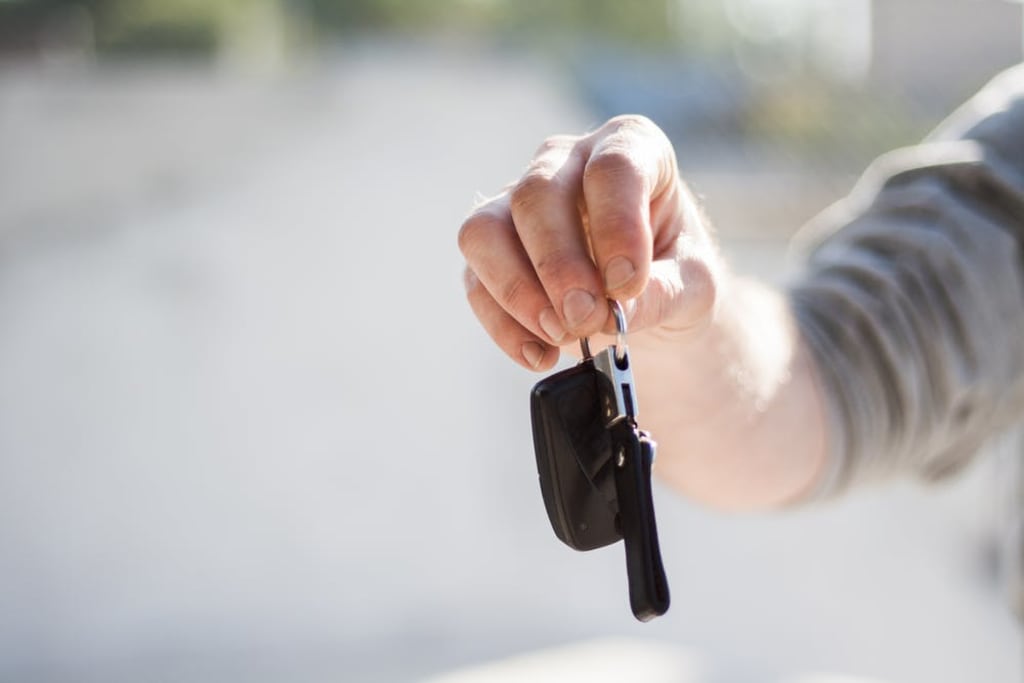 Shopping for a new car is oftentimes stressful and overwhelming. For many people, this is one of the biggest purchases of their lives, so it's important that you make the right choice. Doing so will ease the stress associated with car ownership while allowing you to get the most use and benefit from your new vehicle. To make the process a little easier, we've created a list of the five steps to buying a new car.
#1) Identify Your Needs
First, consider what exactly you need in a new car. No two drivers have the exact same needs. If you have a large family, you may want a four-door sedan with enhanced safety features. If you plan to use your new car to commute to and from work, you may want a model with a high fuel efficiency rating. According to a report by Forbes, some of the most popular features in new cars include a motorized driver's seat, heated seats, blind-spot detection, easy-to-clean floor mats and USB ports.
#2) Research Cars
After identifying your needs, you should begin to research cars online. According to Autotrader, car shoppers spend more than half their time researching vehicles online. This is because the internet is an invaluable source of information about cars, providing shoppers with an unparalleled level of transparency. Using Google and popular automotive websites like Edmunds and J.D. Power Cars, you can narrow down your selection of prospective cars to buy.
#3) Begin Your Search
While some websites sell new cars, it's best to buy them in person at a local car dealer. This gives you the opportunity to inspect the car, ask questions and compare it to others on the lot. Even if you find a car with all your desired features and specifications, the dealer may have another, better car on the lot for sale at a lower price.
#4) Inspect and Test Drive
Never purchase a new car without inspection and test driving it. A car may have a pristine, immaculate exterior but with the engine falling apart. When scouring the dealer's lot, ask to look underneath the hood of prospective cars. You can tell a lot about a car by looking under the hood. If you see coolant residue, engine oil, transmission oil or other fluids, for example, it could be indicative of a leak, in which case you should head in the opposite direction.
According to a study cited by Driven, the most common problems found in new cars are a faulty exhaust or emissions control system, followed by satellite navigation failure. When inspecting prospective cars to buy, inquire about these features to ensure they are functional and not faulty or otherwise broken. Test driving, of course, is the best way to identify problems in new cars.
#5) Choose Financing
Paying cash for a car is undoubtedly the best option because it eliminates the need for monthly payments to a finance company, which usually includes added interest. Furthermore, you'll legally own your car, meaning you can use it to secure a car title loan in the future. But paying cash isn't always an option, with most buyers opting to finance their cars instead. If you're going to finance your new car, contact multiple banks or lenders to inquire about a loan. Some dealers also offer in-house financing, but you can expect to pay higher interest interest rates than you would with outside financing from a bank. Cars can be a huge strain on finances, so finding ways to save money and budget wisely is essential. Cheap car insurance will help you keep your budget on track and get the car of your dreams.
Shopping for a new car shouldn't feel like a chore. Follow these five steps to simplify the process of finding the perfect vehicle.