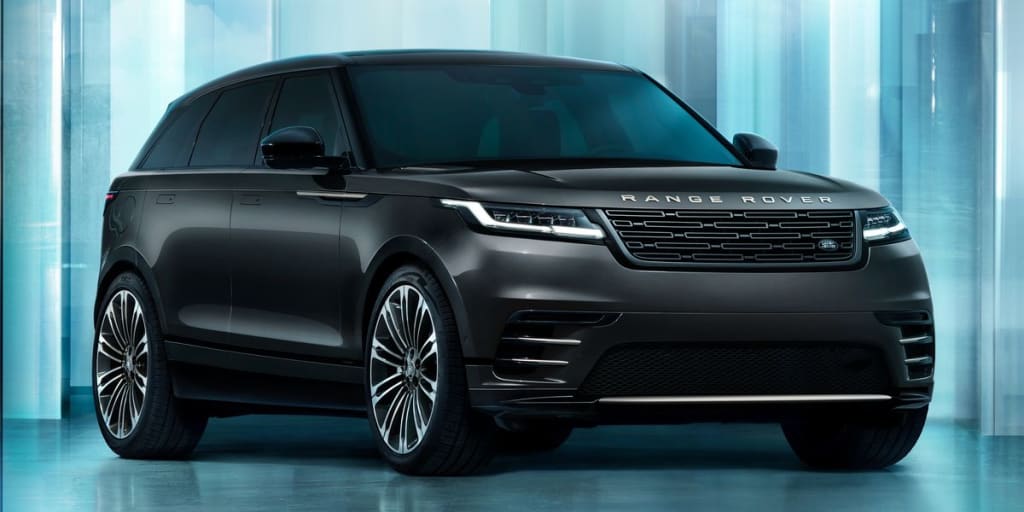 The Range Rover is a luxury SUV (Sports Utility Vehicle) that is renowned for its exceptional performance, off-road capabilities, and luxurious features. Produced by the British manufacturer Land Rover, the Range Rover has established itself as an iconic and aspirational vehicle since its introduction in 1970. With a blend of elegance, power, and ruggedness, the Range Rover has become synonymous with opulence and adventure. In this article, we will delve into the key features, history, and notable models of the Range Rover.
The Range Rover boasts a distinctive design characterized by its bold stance, powerful lines, and signature floating roof. The vehicle's sophisticated exterior is complemented by a meticulously crafted interior that offers unparalleled comfort and luxury. High-quality materials, plush seating, and advanced technology contribute to a refined driving experience. The Range Rover provides ample space for both passengers and cargo, making it suitable for various lifestyles and purposes.
One of the most notable aspects of the Range Rover is its impressive off-road capabilities. Equipped with advanced four-wheel-drive systems, adjustable air suspension, and terrain response technology, the Range Rover can conquer challenging terrains with ease. It offers multiple driving modes to optimize performance on various surfaces, ensuring a smooth and controlled ride regardless of the conditions.
Under the hood, the Range Rover features a range of powerful engines, including gasoline, diesel, and hybrid options. These engines deliver exceptional performance, combining robust horsepower and torque with impressive fuel efficiency. The Range Rover offers a refined and exhilarating driving experience, whether on city streets or off-road trails.
Throughout its history, the Range Rover has undergone significant evolutions to meet the demands of the modern automotive market. The first-generation Range Rover was introduced in 1970 as a two-door model, featuring a boxy design and advanced capabilities for its time. Over the years, Land Rover introduced additional variants, including four-door models and long-wheelbase versions to cater to different customer preferences.
The second-generation Range Rover, launched in 1994, featured a more rounded and aerodynamic design while retaining its off-road prowess. It introduced a wealth of technological advancements, including electronic traction control and air suspension, further enhancing the vehicle's capabilities.
The third-generation Range Rover, unveiled in 2002, brought a more luxurious and refined approach. It featured an aluminum body construction, reducing weight and improving fuel efficiency without compromising performance. The introduction of advanced safety features and cutting-edge technology further solidified the Range Rover's position as a leader in the luxury SUV segment.
In recent years, Land Rover has expanded the Range Rover lineup to include additional models. The Range Rover Sport offers a more dynamic and sporty driving experience, while the Range Rover Evoque targets a more urban and compact-oriented audience. The Range Rover Velar combines elegance with advanced technology, appealing to those seeking a stylish and sophisticated SUV.
In conclusion, the Range Rover is a luxury SUV that embodies a perfect balance of style, performance, and off-road capabilities. With its iconic design, opulent interiors, and advanced technology, the Range Rover has become a symbol of prestige and adventure. Over the years, Land Rover's dedication to innovation and craftsmanship has ensured that the Range Rover remains at the forefront of the luxury SUV market, providing an exceptional driving experience for those who seek the best in both luxury and performance.
CHOICE OF MODELS
Discover our Range Rover models, available in standard and long wheelbases. Then refine your selection to meet your every need.
RANGE ROVER SV
An exquisite interpretation of Range Rover luxury and personalisation.
EXPLORE THIS MODEL
Thank you for reading my page
One like and subscribe
Reader insights
Be the first to share your insights about this piece.
Add your insights