Park Safer with the FenSens Smart Wireless Parking Sensor
The FenSens can help you see in the places where mirrors fail.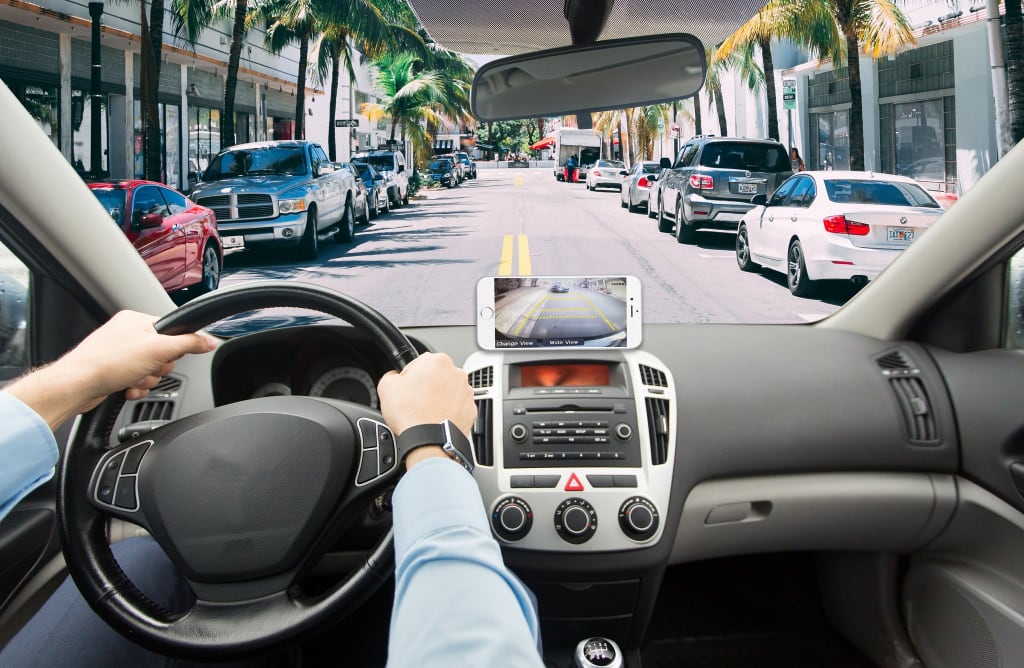 It's something that can happen to anyone: You pull out of a parking spot, only to back into a telephone pole or bump the car behind you. You can't really blame yourself when it happens, either.
Even the most high-visibility cars have spots where you just cannot see with the regular use of mirrors. That means that pulling out of certain spaces can be a gamble, even if you are fairly good at parking.
To make matters worse, the size of cars has continued to increase as years pass. This leaves visibility on street level heavily diminished. Once in a while, this leads to tragedy like hitting a pet.
What we're trying to say is that you need an extra set of eyes on your car. You need a backup sensor, but that's not always easy to get.
Did you know that approximately 20 percent of all car accidents happen in parking lots? It's true, and while defensive driving courses can help lower the risk of a fender bender, there's only so much good driving can do.
A backup sensor allows you to see right behind your car, in a blind spot that absolutely no mirror can offer. This reduces your chances of having a "surprise" accident, which will help you avoid car repairs.
Some insurance companies now consider backup sensors to be safety equipment. By installing a backup camera in your car, you might actually get a car insurance discount.
Even a simple bump or scratch can cause hundreds of dollars in damage.
When it comes to car safety, an ounce of prevention really is worth a pound of cure. The call to get a backup sensor isn't one that's misguided, especially when you take a look at the math.
A single, simple car accident that wrecks your bumper can easily cost you $200 to $500 to repair. If you have a luxury car, a fender replacement can cost as much as $1,500 or more. By spending a little extra to avoid that bump, you can save yourself a lot of pain at the repair shop later on.
The invention of the backup sensor was a great one, but they're historically pretty difficult to install.
When backup cameras were first created, only a very small handful of cars got them. The first backup cameras could only be installed by professionals using a ton of wires, and also required a specialized console to display the findings.
As a result, the very first backup sensors to be used in cars were almost always added as a "standard" or upgraded feature to new cars. This left most drivers with used cars to fend for themselves.
Aftermarket kits weren't much better.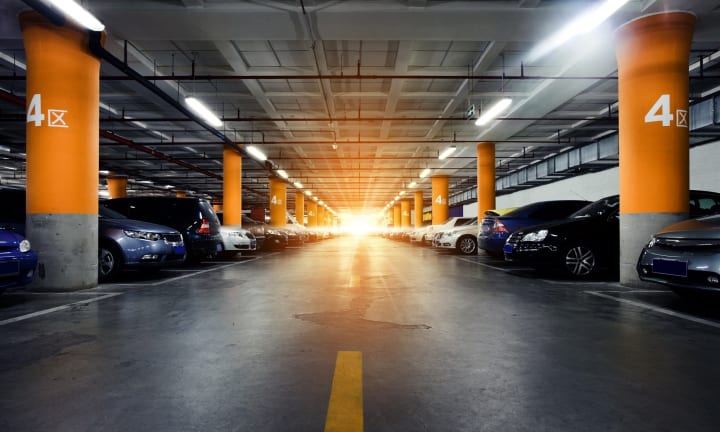 Aftermarket kits that offered backup camera technology really weren't much better. They had a lot of wiring that would often get damaged by the elements, sometimes required holes to be drilled into the vehicles, and just weren't easy to install without professional help.
Local laws restricted peoples' ability to get aftermarket parts, too. Depending on where you live, trying to install a monitor in your dashboard could cause your car to get ticketed or even towed.
This problem still plagues the backup sensor world pretty heavily.
Between the wiring and the monitor issues, most people simply can't get a typical aftermarket backup sensor for their car. Thankfully, FenSens has started to step up to the plate to make the world a safer place for drivers and pedestrians alike.
If you have yearned for a backup sensor that actually works with your car's build, you're not alone. Many drivers want to have a safer time backing out of parking spaces, but find themselves limited by their car's design.
FenSens cut out the professional installation requirements, as well as the in-car monitor requirements, by creating a wireless backup sensor that streams data directly to your mobile phone via an app.
FenSens's setup works with all vehicles, and is easy to set up.
Were you worried about having to pay installation fees? Don't be. The FenSens takes a total of five minutes to set up. Once you've attached the front and back sensors to your car, all you have to do is install the FenSens app on your phone.
From there, the FenSens app will give you a clear view of things that are in your way, as well as vibrational alerts of oncoming cars. Just like that, driving got a little easier.
Are you worried about getting pulled over for using your phone while on the road? Not a problem with FenSens. This app is built with a specialized handsfree mode that allows you to drive without having to keep your hands on your phone at all times.
If you have Apple, you also get to enjoy another perk. You can ask Siri to use FenSens's app for you!
Safety just got easier. So what are you waiting for?
FenSens is the first of its kind, and should absolutely be one of the first safety-related things you buy for your car this year. It's practical, it's functional, and it can help you keep yourself (and your car) safer than ever before. Isn't it time you invest in your car's safety?