Park King LV - Parking Made Easy
How To Find Semi-Truck Parking Services Faster And Easier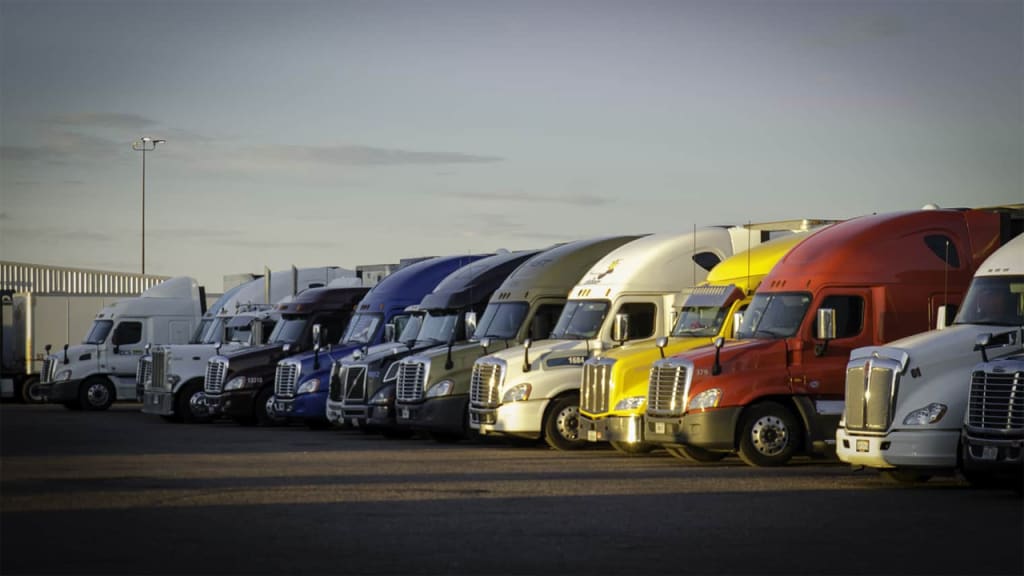 Find Semi-Truck Parking Services Faster And Easier
Lack of semi-truck parking services at night is among the most demanding and frustrating aspects of trucking. It is very difficult to locate parking at truck stops after 7:00 pm in the summer and possibly 6:00 pm in the winter. They immediately get full. If you can park early enough in the day, you will probably have little to no trouble as a beginner, but if you wait even an hour too long, you will be scouring different truck stops, off-ramps, and parking lots in search of a spot.
This is frustrating and draining. You are idling away time, losing sleep, getting irritated, and not getting many miles out of your time spent behind the wheel.
The truck driver quickly learns that if they can manage to park early and rise extremely early, they will save a great deal of time, energy, and frustration.
But on the other hand, it might not always be a problem. Depending on where in the nation you are. Parking can be found at any time in some places but is nearly difficult in others. Fortunately, there is an alternative to needing to get up at the crack of dawn.
The Parking Problem For Truckers
The Federal Motor Carrier Safety Administration (FMCSA) established rules that restricted the number of driving hours to reduce accidents brought on by weary drivers. These rather strict standards impose time limits on truckers' driving and establish guidelines for rest breaks. Regulations governing the required insurance for commercial trucks are also constantly changing.
A new regulation that provided some flexibility was passed in 2020, but with COVID-19 cutting down rest stops, this flexibility isn't much use to truckers looking for a place to stop when their time is up. Additionally, parking is frequently scarce on major transportation routes.
This leaves drivers of large trucks parked on the shoulder of the road, at exit ramps, in deserted areas, or in the parking lot of the nearby Walmart. This has an impact on a driver's safety and sleeping patterns, creating a vicious cycle. It is at best challenging to navigate these regulations while maintaining their integrity and personal safety.
Tips To Get Semi-Truck Parking Services Easily
Plan your route
Know where you're going to stop and good alternatives within a 70-mile radius before each travel. Whether because of ice and snow or other winter weather, poor road conditions, or packed parking lots, delays and setbacks happen.
2. State Truck Parking Information and Management Systems (TPIMS)
TPIMS is a new technology that uses smartphone notifications to alert truckers of parking availability. States are also distributing this information via maps, truck parking websites, and signs indicating the availability of truck parking at rest stops and exits.
3. Keep updated on weather conditions .
As one might expect, parking is significantly impacted by winter driving conditions like snow and ice, especially for a tractor-trailer big rig. Even if bad driving conditions seem to be a long way off, check the weather notifications for the area you're traveling to. Notify dispatch if it doesn't appear good. You might have to be redirected.
4. Call dispatch
Always call the destination dispatcher while using a fleet. They might have one or two ideas for where you're headed and potential stops along the way. Moving carriers receive advice from the back office and behind-the-scenes employees.
The team should be analyzing routes with a focus on parking and be aware of the best substitutes to maintain the security of their fleet.
Final Thoughts
Therefore, following these tips will help you get the right and most reliable semi-truck parking services in Las Vegas. Keep reading our blogs to get more information about safe and secure parking hacks.
how to
About the author
Park King LV provides great parking places for all types of vehicles. There is a huge shortage of outdoor parking in Las Vegas. Visit the website
Reader insights
Be the first to share your insights about this piece.
Add your insights