Must Have Pickup Truck Accessories
Spoil yourself with these must have pickup truck accessories that are sure to take your vehicle to the next level.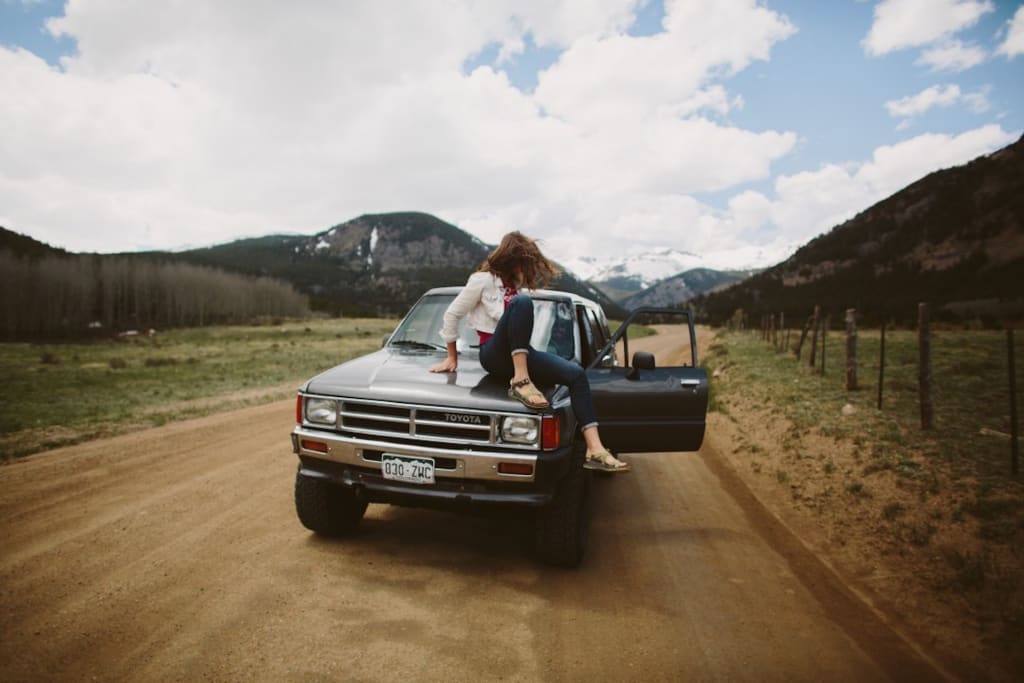 Every pickup truck owner knows about the variety of different products and accessories that the vehicle is capable of having. You can transform your baby into the most efficient machine for your day-to-day use. Plus, who doesn't love spoiling yourself on some car products? Even if you don't own pickup trucks yourself, any option on this list of the must-have pickup truck accessories would be a great gift for your truck-loving best friend, family member, or significant other.
The tailgate assist by Dee Zee makes the use of your tailgate so much easier. You can access the back of your truck by the lift of a single finger after the installation of this simple tailgate protector. Not only does it make it easier to handle, but it will extend its lifeline, by protecting it from damage by absorbing the shock. For only $23, this is definitely one of the cheapest must have pickup truck accessories.
If you don't already have a bed step for your truck, this is definitely going to make things a lot more simple when it comes to loading your bed, unloading, and much more.
It's just a step that you might not know you needed to have until you do. The step allows for easy access to the bed, cutting the distance and struggle to reach for your tool box in the back, or simply lifting your kids to their "seats" at the drive-in movie theatre.
Definitely one of the most fun among the must-have pickup truck accessories, these multicolored LED lights fit right under your dash for an added flair to your ride's interior. The lights are controlled by an app downloaded to your phone called "Happy Lighting."
Just put on your favorite song, switch it to your favorite color and tone selection, and the lights will sync to any song or beat! Use the cigarette lighter plug to give your lights power and you're all set. It's a great modern twist for your interior. You're going to love how easy these lights upgrade your ride.
The Undercover Swing Case is one of the best must have pickup truck accessories you could treat yourself to. The storage box meant for your truck bed can hold up to 75 pounds and is completely weather-proof.
The best part? It's lockable, meaning you won't have to worry about using your bed as storage again. With this ability, you can fit any valuables, or just food and drinks, and not have to worry about them going anywhere. It works great for a football game tailgate and is a simple organizer. Plus, you can pick and choose when to use this case, as it is removable.
Find that the back of your truck is always messy? This under the seat storage system by Du Ha is a simple fix. After an easy installation, this product is perfect for those of you who have a bunch of... stuff.
This is the perfect home for tools, work-related gear, camping accessories, anything really! Don't waste your seats and legroom on clutter and get organized. It's a simple step toward cleanliness, plus it's easily accessible.
The gate fender by Pop & Lock is a great tailgate lock that fits most truck models. This is one of the best must have pickup truck accessories for those of you who are worried about theft. Honestly, everyone should be aware of the possibility of crime, much because tailgate theft is sadly on the rise, specifically in places with large crowds, or it's apparent you will be away from your vehicle for a long period of time.
This lock fits right around the hinge of the tailgate and locks it to the truck itself. This should be one of your first precautionary purchases for a new truck; or if you've had your vehicle for a while, give it some extra protection with this accessory. It might not be the most exciting addition to your truck, but it will save you a lot of hassle.
You might not think that you need lights in the back of your truck, until you do. These ultra white LEDs will light up any pickup truck's bed with ease. With guaranteed more access and use for your truck, what's not to like? They are also waterproof, and will fit in any truck bed size with its universal fit. Plus, it is easy to install and use.
Believe it or not, you can always use some extra protection on those seats, especially if you plan on getting a little dirty. These seat slips are perfect for any adventures you plan on taking your pickup on.
They are waterproof, machine washable, double-sided, and fit on mostly any sized seats. Don't worry about breaking the bank on getting a deep cleaning of your interior. If camouflage isn't your style, the seat defender also comes in simple black or gray, but we would suggest getting them in a dark color, just in case.
Though this product is simple, it is still one of the must have pickup truck accessories because of the formfitting design and weatherproof material. Both of these attributes are simple, yet extremely effective. While the rubberized mat works against any type of damage or dirty, the fitted design allows the mats to stay in place through any condition.
It works well with any type of mess, while protecting the carpeting on the floor below and allowing for easy cleanup of dust, dirt, or garbage. When purchasing, simply add your year, make, and model for the fit to work perfectly in any pickup. Even better, it has a lifetime guarantee!
If you purchase any of these must have pickup truck accessories, we would recommend this one the most. If anything on your truck is damaged, it will likely be the bed. It's most exposed to heavy materials, weather, and just wear and tear.
Though some truck owners roll their eyes at the thought of "carpeting" their trucks, they don't quite understand the benefits of getting a bed liner. This heavy duty liner by BedRug is designed to prevent damage from weather, water, mold, and simply over-use. It's definitely worth the money when your bed looks like it's brand new, after years of use.
Reader insights
Be the first to share your insights about this piece.
Add your insights