Liberace Garage
See How Cars Became Costume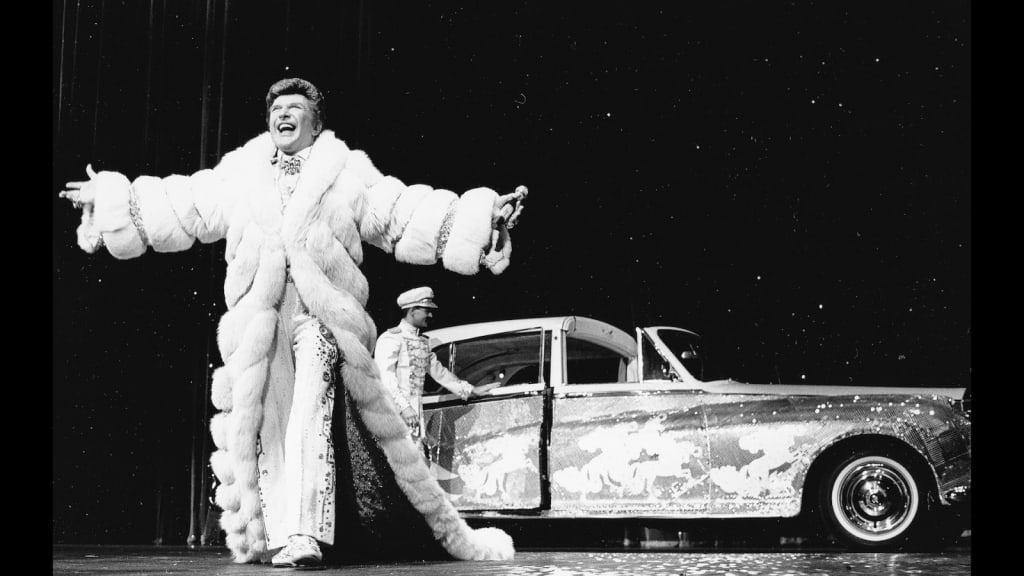 Liberace Garage is housed in a location of questionable history
In 1958, the first convention came to the Las Vegas Convention Center. It was a Mercedes Benz dealers' conference. It was also harbinger of things to come in the desert town, where conventions would prove to elevate what was then seen as a a mere gambling town.
Mercedes wanted to make a splash, and it was Liberace's birthday. The popular entertainer, who had created the first Las Vegas residency show, three years earlier at the Riviera Hotel across the street, had been performing to sold out crowds in Vegas for well over a decade. Always one for pushing the boundaries of the act, Liberace packed a new Mercedes Benz convertible with beautiful women, put his birthday cake on the hood, and jumped in the middle of it all to roll on stage. Car culture was sweeping America, Liberace was the highest paid entertainer in the world, and the stunt was a hit. The first to take a car on stage as part of a major show, Liberace was on to something, and he knew it. He enjoyed the 'wow effect' the flashy car had on the audience, and he soon came to replicate that effect, over and over again.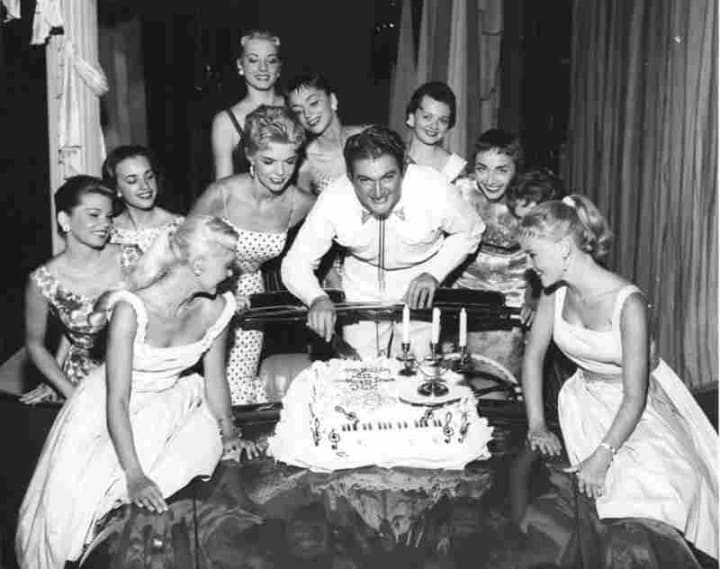 For the next four decades, from the stages of Las Vegas to Radio City Music Hall in New York, Liberace would continually expand on the use of automobiles in his stage show. As time went on, they became more and more personalized, then were viturally extensions of his elaborate costumes. Eventually the biggest Rolls Royce ever made - over 20 feet long, covered with mirror tiles - was rolling him onto stage at the Las Vegas Hilton (now the Westgate).
Liberace's stage cars remain a part of the Liberace Museuem Collection in Las Vegas, still held by his estate. In 2014 I became chairman of the Liberace Foundation. In 2015, I negotiated with a generous benefactor to donate the space for the Liberace Garage, bringing the cars out of 5 years of storage. Now in the era of Covid 19, we are improving and perfecting the experience, having taken advantage of the down time, and now social distancing practices, to elevate the experience as never before.
Liberace's stage cars are legend. His technique was emulated by stage performers from Ceelo Green, to Ice Cube, to the rock band Hedgewig. And where it all started in Las Vegas, as well as every other locale hosting auto expos, the exhibitions would never be the same. The cars featured moved to the stages instead of the parking lots, forever more. Showmanship made its mark on the auto industry in Las Vegas, in 1958.
These vehicular costumes, along with many more artifacts from the Liberace Museum Collection, were borrowed for the production of HBO's 2013 film Behind The Candelabra, starring Michael Douglas, Matt Damon, Rob Lowe, Dan Aykroid, Debbie Reynolds and Scott Backula. They have also been seen on The Adventures of Macklemore and Kesha, and in photos with numerous celebrities. And now, you can see them in person, along with some of the related artifacts of the collection, complete with details and video content depicting the history of each, at Liberace Garage.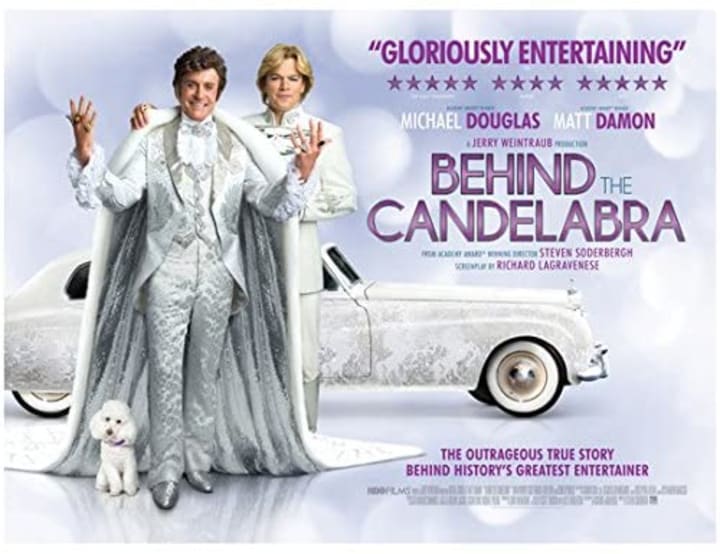 Liberace Garage is a dedicated museum space within the Hollywood Cars Museum. Many of the artifacts within the Hollywood Cars Museum also have history with Liberace. All together, over 100 vehicles and related artifacts are on exhibit. Careful adherence to Covid 19 precautions are in place, and masks are required of all who enter. Social distancing is easily practiced in the space of over 30,000 square feet. The Liberace Foundation prides itself on being the very cutting edge of Covid-crushing practices.
Thanks to the vision of Liberace himself, his cars remain available to view at Liberace Garage, over six decades after he first rolled on stage.

Jonathan Warren
ALL TIPS SUPPORT THE LIBERACE FOUNDATION OR OTHER CAUSES DETAILED ABOVE.
Honorary Consul of the Principality of Monaco,
Chairman of the Liberace Foundation for the Performing and Creative Arts,
50 years in Las Vegas,
Citizen of the world.
See all posts by Jonathan Warren →
Your car is a statement about yourself. It says who you are, how you will likely drive, and what kind of life you live. Have you ever wondered what your car says about you, or what people think about your car?

Driving is easy. But how do you maintain your vehicle? Most will consider you as a responsible car owner when you have your car serviced at least a couple of times in a year. Auto repair shops and service departments will do the usual services – change oil and oil filter, check the brakes, replace spark plugs, examine the belts and the hoses, etc. With all the things your mechanic needs to see and touch, it is a wonder if your steering wheel remains unscathed from dirt and grime. They most likely used Disposable Plastic Steering Wheel Covers before they did any work on your car.

The top items every off-roader should have are not only necessary for your safety, but will make your off-roading experience easier and more fun. From a recovery kit to mud tires and a light bar, each of these products will improve your weekend trip filled with adventure and fun.

Will Electric cars save the world? We are living through a period of change. The ancient Chinese philosopher Lao Tzu said the only constant thing in the universe is change. What we have learned in the last 3,000 years is that all change has a price. Who pays the price and who gains the benefits, are questions that should be considered when evaluating any and all changes.

Car accidents can happen to anyone, at any time. You do not need to be speeding, nor do you need to be near another driver for them to happen to you. Even the most attentive drivers can end up having a serious accident that may not have even been in their control.

I'm a huge fan of looking at cars that are heavily modified — and really, who isn't? Ever since Pimp My Rideon MTV, it seems like car mods have become a part of American youth culture. Car mods are a status symbol. They're edgy. They're neato, and often push the engineering capacity of the car to its limits.