Is There a Recall on Your Car?
Here's Why You Should Find Out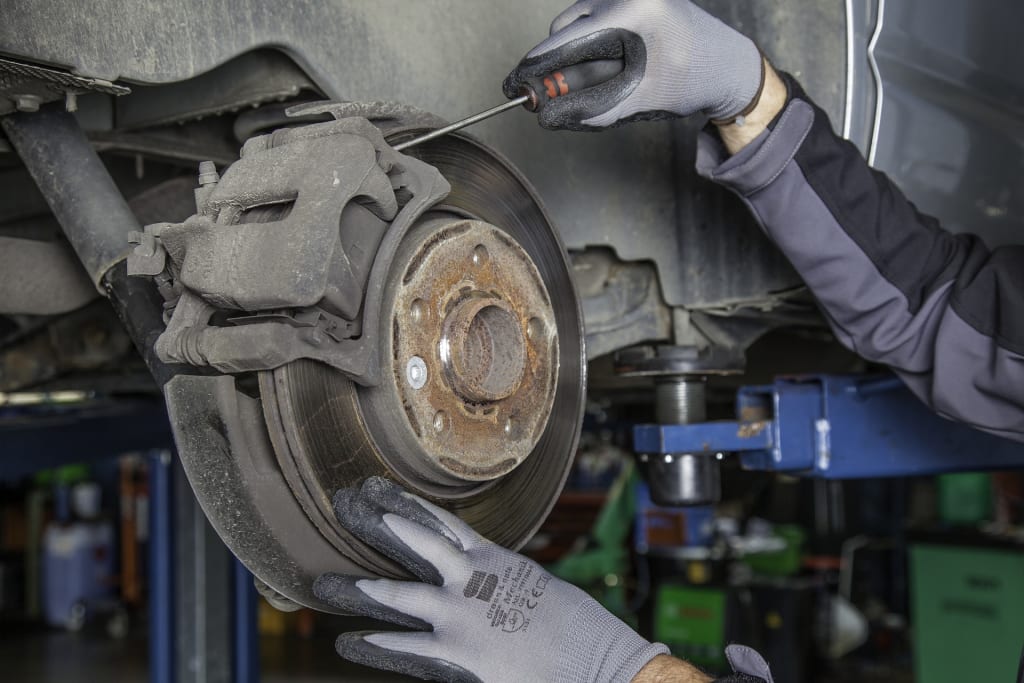 Cars have become such a ubiquitous part of our daily lives that we tend to forget they are massive machines that move at dangerously high speeds. There is risk every time we get behind the wheel, which becomes significantly higher if there is a defect that we are unaware of.
Are you driving around in a car that has been recalled? If you don't know the answer to that question, here is why you should find out.
What is a Car Recall?
A recall occurs when the vehicle manufacturer or the National Highway Traffic Safety Administration (NHTSA) determines that a certain make or model year contains a dangerous defect or fails to meet vehicle safety standards. These defects can include anything from fuel system, tire, brake, airbag, wiring, steering, fuel system, or other issues. Tens of millions of vehicle models are recalled every year.
By law, the vehicle manufacturer is required to repair or replace the vehicle at no cost to the consumer, or issue a refund for the full price of the vehicle. It is at the manufacturer's discretion to decide which option to offer, and usually depends on the severity of the defect and the cost to them to repair it.
Why You Should Find Out If Your Car Has a Recall
If you receive a recall notice, or find out otherwise that there has been a recall issued on your car, it is important to take care of it right away. While there is a federal law prohibiting new cars with an open recall from being sold, there is not a similar law for used cars.
Defective Vehicles Can Be Dangerous. Your recall notice will specify whether or not your car is safe to drive before it receives the required repairs. Deadly defects can increase your chance of being in a collision. Car accidents can cause serious injuries, some of which can lead to permanent disability or fatality.
If There is a Recall, Something is Seriously Wrong. History has shown that vehicle manufacturers will ignore deadly defects for as long as they can get away with it, as it is often cheaper to pay out claims than to repair all of the affected vehicles. The Takata airbags fiasco is an example that made national news. These faulty airbags caused multiple fatalities and numerous injuries before a recall was issued for millions of vehicles. Long story short: if a recall has been issued, it's often because the manufacturer has been forced to by the NHTSA, and there is a serious problem that should not be ignored.
Your Car Gets Repaired (or Replaced) For Free. Vehicle manufacturers are required to repair the defect with no cost to the consumer. This may be replacing a faulty component, or replacing your vehicle altogether. Even if you are not the car's original owner, you are still entitled to free repairs to remedy the issue.
You Have a Limited Amount of Time to Qualify For Free Repairs. That being said, there is a statute of limitations to qualify for no-cost repairs, which is eight years after the original sale date of the vehicle. After that, the manufacturer is under no obligation to provide free repairs or to reimburse you for the costs of repairs. Not knowing about the recall does not provide an exception to this. This is why it is important to find out if a recall is issued on your car as soon as you can.
How To Find Out If Your Car Has a Recall
With so many cars recalled every year, how do you know if your car is one of them? Fortunately, this is very easy to find out.
You May Receive a Notification. If you are the original owner of the vehicle, you will receive a recall notice in the mail. If you bought the car used, you can contact the vehicle manufacturer to inform them that you are the new owner, so that any future recall notifications will be sent to you.
You Can Check Your VIN. The NHTSA has a recall search tool where you can enter your car's VIN and check if there are any active recalls.
You Can Sign Up For Alerts. There are also options to sign up for alerts for recalls issued by the NHTSA. You can register to be alerted via email or utilize their free SaferCar app.
What You Should Do If Your Car Has a Recall
If a recall has been issued on your car, don't ignore it. It should specify what needs to be repaired, and where you can go to get it resolved. Often this will be the dealership or one of their authorized facilities. If the recall states that the car is unsafe to drive, do not drive it, even to the recommended repair facility. Contact them to get it towed, it should come at no additional cost to you. Even if the car has not been deemed unsafe to drive, it is still wise to get the repairs done as quickly as possible.
While it may take some time before individual dealerships are equipped to handle recall repairs, usually the repairs themselves are completed quickly once the cars are brought in. This is fortunate, as the dealerships are not legally required to provide a replacement vehicle while yours is being repaired. However, they may provide one as a courtesy, so it doesn't hurt to ask. For the most part, though, repairs can be completed in only an hour or two, so that may not be an issue.
If the manufacturer is unable to repair the vehicle, they may opt to either replace or refund it. No matter which option the manufacturer provides, getting the issue dealt with promptly can help avoid a serious collision and get your car repaired for free before the statute of limitations runs out.
Reader insights
Be the first to share your insights about this piece.
Add your insights