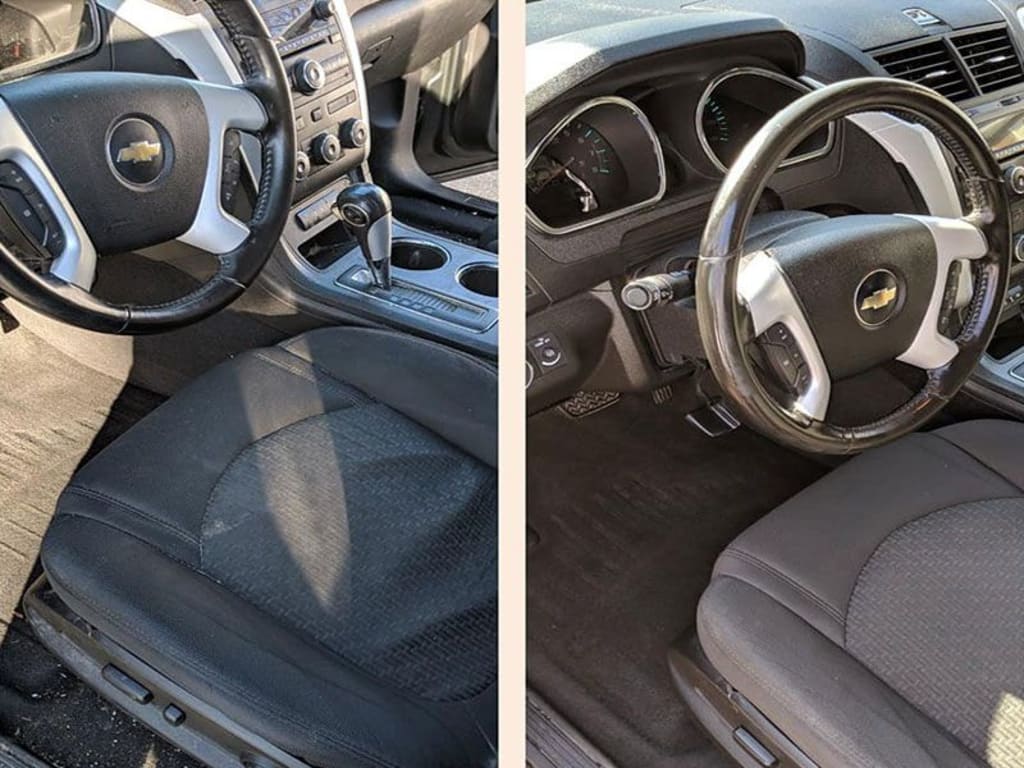 Best Car Detail Service
If you love looking after your car but not satisfied with the end results, you are missing the tips and tricks for auto detailing. Learning how to detail the interior of your vehicle professionally is not a challenging task. All you need to know are the tips and tricks to get the most out of your washing and polishing efforts. These tricks are where a great detailer makes himself distinguished from average detailers. It is a smart way to remove dirt or debris from your car's interior with the help of simple tools. In this article, you will discover amazing tips and tricks for full car interior detailing.
Steam for spot cleaning
Contrary to big carpet cleaner or extractors, many detailers use certain steam products for spot cleaning. Gone are the days when you struggled hard to clean small stained areas. These products apply pressurized steam to unreachable stained areas, making car cleaning effortless. Steam products can even be used on cupholders, doors, and any other part that needs to be cleaned.
Tape and silly putty for sand
If you are a wanderlust who frequently visits beaches and deserts, you will probably find lots of sand on your car's seats, doors, and other surfaces. You may find it challenging to remove sand from your car. However, there is a simple trick to make this cleaning process effortless. Silly putty works amazingly for removing sand from gaps in the leather, doors, or other surfaces. You can also use scotch tape, which is a lot more efficient than using a vacuum to remove the sand from the car.
Electrical contact cleaner for buttons
While car interior detailing, you may find it difficult to clean the buttons on your car's radio; all you need is an electrical contact cleaner. An electrical contact cleaner works remarkably for those sticky buttons with everything from spilled drinks to oils caked on them. It comes in an aerosol container, which is perfect to utilize with compressed air while cleaning vents and other surfaces. It is also safe to use for cleaning electronics, so there will be no chance of electrical malfunction to radios or wiring.
Remove off-gas on windshields
So, you have completed car exterior detailing, but the windshield is still hazy looking? This may be due to the off-gas, which is basically a process in which the sun evaporates the plastic lying on the dashboard, causing it to stick to the inner windshield as it cools. Off-gas typically appears on newer vehicles but can be removed by wiping the windscreen from inside with a transparent glass or another cleanser. You may have to agitate a little more than usual to remove it.
Remove swirl marks with polish, not wax
Swirl marks are slight scratches that appear on the cover of your car's paint. They can be caused by utilizing the wrong kind of sponge or cloth or using the dirty one. Some people might recommend you cover the car in wax to remove the marks, but this isn't the case. Rather, the most reliable way to remove the swirl marks is with a quality car polish.
Utilizing carpet brushes
For removing dirt, in some situations, vacuums just aren't enough. A carpet brush is made for such scenarios as you can bring the dirt to the carpet's surface using it. A carpet brush gets lodged deep in carpet fibers and is great for reaching tight spaces. They are available in various sizes, depending on your requirement.
Conclusion
These tricks are utilized by some of the best car detail services. You can also detail the interior of your car professionally in a similar way. It is effortless to remove dirt from your car's interior with these tips and tricks. So, go on, give it a try and detail your car like never before.