How to Properly Handle a Car Accident
Since you're likely to get in four accidents in your lifetime, it's best to be prepared!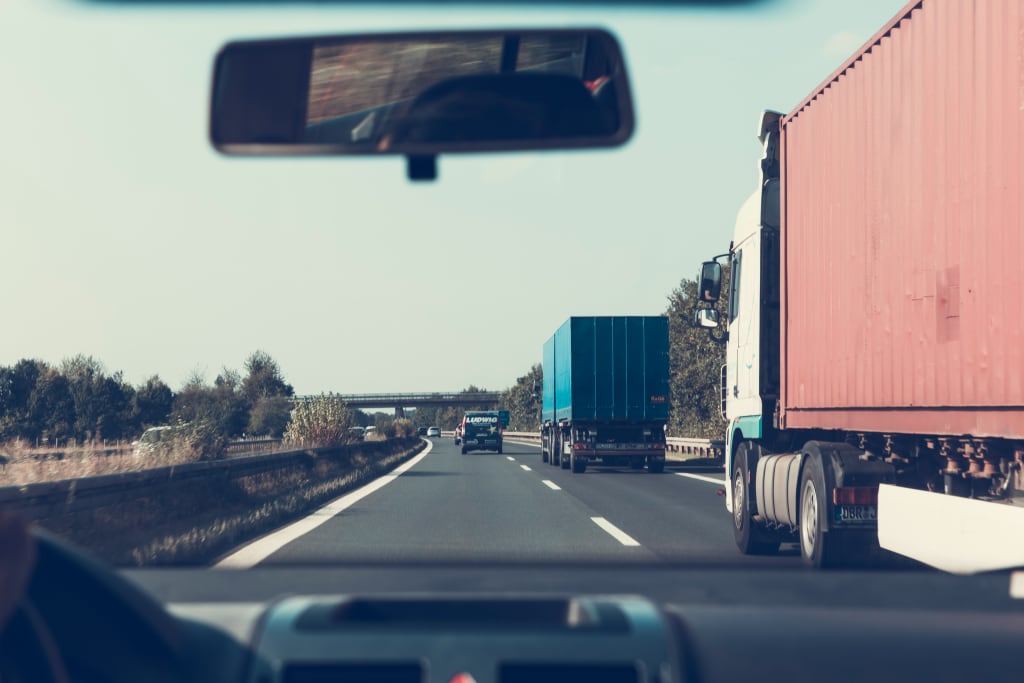 Car accidents suck and unfortunately, you'll probably be in one. In fact, the car industry estimates you will file a claim for a collision once every 17.9 years, meaning you'll probably get into four accidents in your lifetime.
Given this depressing statistic, it is important you are as prepared as possible so when you are met with an accident, you'll know exactly what to do. In just five steps, you'll know exactly what to do to properly handle the aftermath of an accident.
Stay calm.
As difficult as it may be, staying calm will enable you to be the most productive and efficient in what you do following a car accident. Take deep breaths and focus on being as clear-headed and level-headed as possible for what is to come.
Seek medical attention.
After a minor accident, you may not feel injured enough to go to the hospital. Regardless of how you feel, go see a medical professional. "Car accidents can wreak havoc on the body in ways that may not be immediately obvious," says Tampa car accident lawyer K.C. Williams, "you might have suffered whiplash or a concussion, for example, without experiencing symptoms right away."
Long story short, avoid getting harmed physically (and financially from the insurance adjuster) and go see the doctor.
Gather evidence.
Take pictures of everything! You'll want to have lots of evidence for your insurance claim and any subsequent lawsuit; these photos are invaluable. Take photos of the damage to your vehicle, the other vehicles involved, the car's positions on the road, any notable landmarks, road skids, and your injuries (if visible).
Once the police come to the scene, pay attention to how you answer their questions. Speak clearly and concise, tell the complete truth, but avoid taking blame or saying anything that can me misconstrue as an admission of fault. After you've addressed your medical issues, obtain a copy of the police report.
Report the accident to your auto insurance company.
Some auto insurance companies require you to report a car accident hours after a collision (yes, hours!) Be informed on your auto insurance company's policy and what they require in terms of timelines.
It is best practice is to report your accident to your insurer as soon as possible. Speak to your agent and explain exactly what happened, just stating facts. If an insurance claims adjuster calls you, which they most likely will shortly after an accident, consider speaking to a lawyer before issuing an official statement.
Speak to an auto accident attorney.
Even if you don't hire an attorney, take full advantage of a free consultation to get some details into your legal options after a car accident. The accident most likely wasn't an accident at all, and was due to someone's negligence; if it was, you may have the grounds for a personal injury case.
If you decide to move forward with an attorney, you could maximize your chances of receiving bigger compensation for your injuries and damage to your car.
Concluding Thoughts
Car accidents are often scary and a pain to deal with. Regardless of the seriousness of your accident, following these five steps could make the difference in securing the compensation you deserve after an accident. So jot these tips down and put them in your car!