7 Must-Follow Spring Driving Tips
Showers, flowers, and serious driving hazards? Learn how to handle springtime driving threats with these must-follow tips.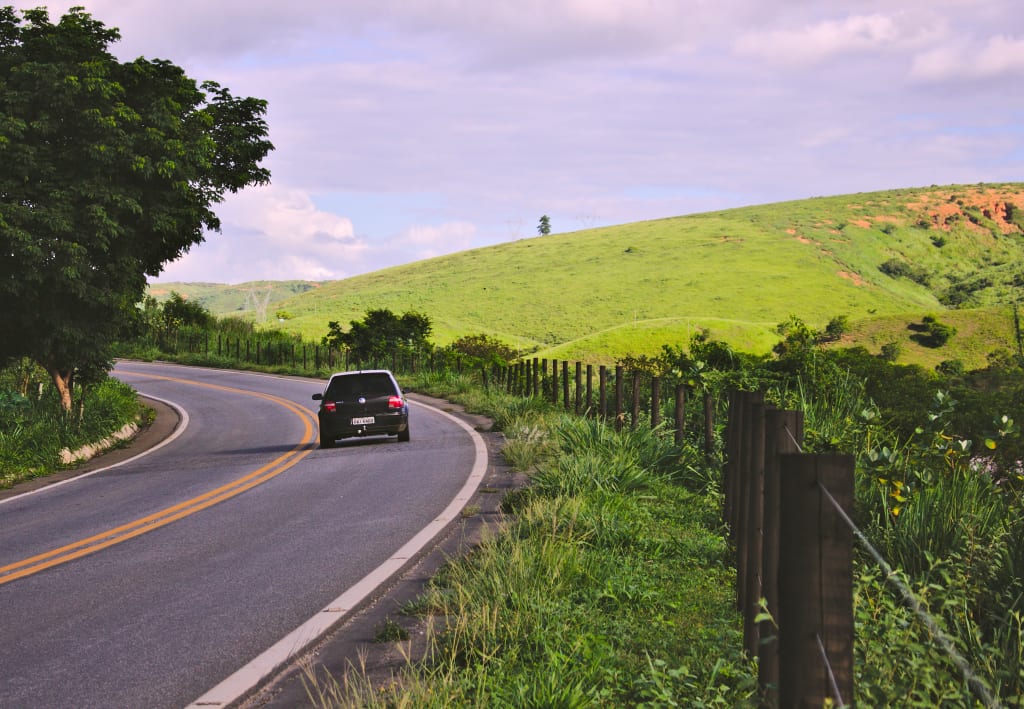 April showers may bring May flowers, but the month of March brings the springtime season, and with it, spring driving dangers. In fact, wet pavement alone contributes to nearly 1.2 million traffic crashes each year.
You can prevent springtime car accidents before they happen by knowing what threats the spring season brings. Wherever you go this spring, enhance your safety this season by following these seven must-follow spring driving tips.
Check your lights.
Spring rain and hail can seriously affect road visibility, including the visibility of your own car. Ensure all lights are functioning properly, including brake lights, backup lights, and turn signals. Also, be sure to take your car in for all required maintenance; don't let your check engine lights go unchecked.
Plan ahead.
When wet weather approaches, drivers should be fully alert and refrain from any type of distraction. "Distracted driving includes many things beyond cell phone use," note the Grand Junction car accident lawyers at Killian, Davis, Richter & Mayle, P.C., "such as eating, playing with the radio, reaching for something, talking to other passengers, and grooming."
Anything that distracts from driving is dangerous, especially when your area experiences adverse weather. Plan ahead by programming directions, setting up a playlist, and fixing your hair before you hit the road.
Slow down.
The first few rains of the season can cause oil and grime hidden beneath the road's surface to come about. When this happens, roads are increasingly slippery and can increase the chances of an accident. Chances of loss of tire traction caused by a tire's inability to "grip" the road is heightened with wet weather conditions and can also cause hydroplaning.
Give yourself plenty of space from the car in front of you to allow ample response time and slow down for intersections, turns, and stops early.
Observe wildlife.
Animals may be out and about in springtime, either emerging from hibernation or on the prowl for a mate. Observe wildlife when driving, especially during dusk and dawn when animal activity is at its peak.
Keep an eye out for potholes.
Springtime may feel the aftermath of winter's effects on roads: salt, sand, snowplows, and ice can seriously damage roadways causing new potholes to form. Spring and fall also present the threat of hard-to-see potholes as leaves and foliage can shroud their visibility.
When approaching a pothole, try to avoid making contact. If hitting a pothole is unavoidable, reduce speed when approaching.
Share the road.
In addition to wildlife, bicyclists and motorcyclists will be hitting the roads once springtime begins. Give a generous amount of space to riders especially during rainfall and when navigating tight turns or narrow spaces.
Avoid cruise control.
Majority of cars feature cruise control, but using this feature during adverse weather is not recommended. Preventing loss of tire traction during wet road conditions is usually accomplished by reducing speed; using cruise control can inhibit this ability.
Springtime driving can be dangerous, but by using these seven must-follow springtime driving tips, you can prevent serious injuries and accidents before they happen. Keep dry, stay safe, and feel ready to take on all the springtime showers with these easy tips.