How to Become a Car Collector
Anyone can become a car collector, but you need a crash course before you start the hobby.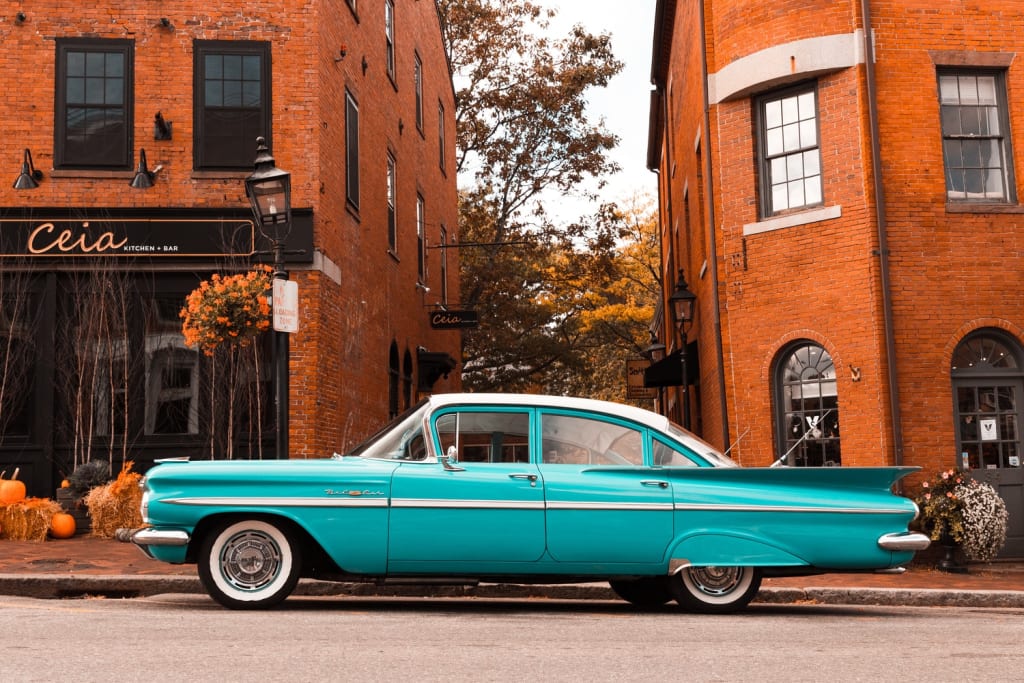 Image via Alex Iby on Unsplash
If you've ever wanted to become a car collector, you're not alone. Considered one of life's finer novelties, only the privileged few seem to have a car collection worth mentioning. These hobbyists, whether through good or material fortune, used their keen sense and their eye for detail to amass a fortune that most who simply have money may never have. It doesn't matter whether their collection includes Mercedes Benzes or if they go crazy for convertibles, there is just something enviable about the slick design of classic cars. You can collect anything too, but you can't just go into it blindly. If you work diligently, follow some tips, and get a little lucky, you can be well on your way to becoming a collector worth admiring, too.
You need storage space.
You can't become a car collector if you don't have somewhere to store your collection. Full stop. It's typical to start with just one vehicle, and that's easy enough to store in your garage, but what about everything that comes after? Preparing for storage may involve cleaning out your garage, adding onto it, or finding space at a location other than your house.
Consider the kind of collection you want.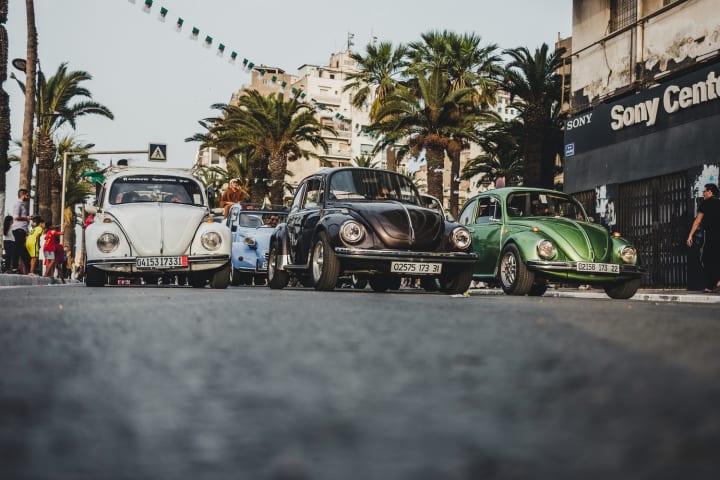 What kind of collector do you want to be? It's impossible to become a car collector unless you have a plan. Sure, you can buy classic cars willy-nilly, but if your fleet includes a Cadillac, a Porsche 911, and a Chevy Malibu from the 60s, there's no rhyme or reason. What the heck are you even collecting?
Your fleet of cars requires a theme if it is to generate a level of novelty. You may love a specific model or an era. You might have a thing for muscle cars, European vehicles, or low-rider trucks from the 1990s, but you need to spend time thinking about what catches your eye and ignites your passion. There are no wrong answers, but you want a cohesive collection.
The first car is everything.
The first car in your collection means the most. It's not only the car you can afford as you begin your collection, but it's also the one you've saved up for to buy. To that end, you need to remember that buying a car for a collection isn't the same as buying an automobile to drive. Some collectors save and search to purchase the car of their dreams first. Others have to go for their second or third choice, but that doesn't make the buy any less meaningful. It simply sets the standard for how your car collection will develop.
Choose between pristine condition cars and DIY investments.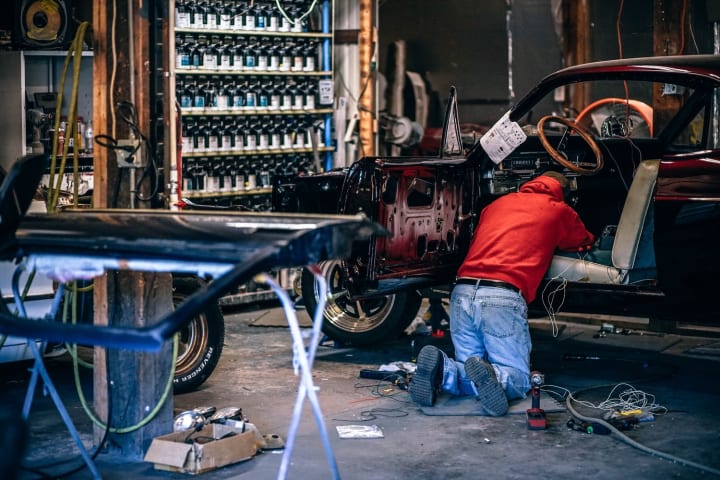 Here's another crucial decision to make before you become a car collector. Are you mechanically inclined? (And that doesn't mean that you just know how to change a tire or replace a battery.) Some collectors choose to purchase classic cars that are in flawless condition. Other collectors prefer to buy less-than-pristine vehicles, which they then fix up themselves. That can save you money in the long run because you know how to keep the car running. However, you can't ignore the fact that it's difficult to find original parts and accessories, plus it gets expensive. You can't imagine how much a hood ornament can cost until you've paid for one.
Check out the competition.
People don't usually think about the competition as they seek to become a car collector, but there may be dozens of car collectors in your area. It never occurs to them that they might get into bidding wars and automobile battles with other folks in their neighborhood or town. Try to find out who's collecting near you, then learn as much about their collections as possible. If you find out that a neighbor is into the same sorts of cars as you, then you may need to change your game plan with regards to finding—and buying—both vehicles and parts.
Become a regular at the races.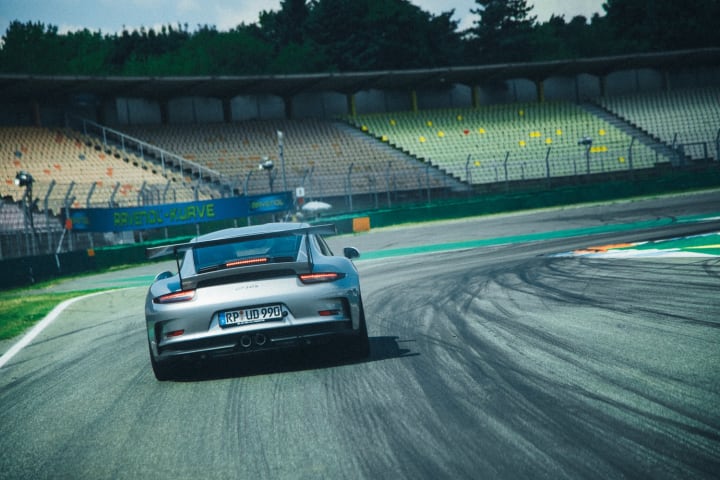 Take a trip to the races, not just to get an idea about the classic car collection you'd like to start, but also to perhaps buy one. Drivers are happy to show off their babies, particularly if they've been well-maintained. Car collecting enthusiasts can often discover hard-to-find models at the races, whether it's a drag race or a professional event. At the very least, you'll get to see some incredibly cool cars, trucks, and even motorcycles.
Find your funding.
Let's face the hard truth of the matter here for a second. Regardless of what kind of collector you may want to be, you need money. You don't ever find yourself wondering how the biggest car collectors in hip-hop garner the collection that they do, do you? It's entirely possible that someone, someday, might give you a car for free, but for the most part, even the junkers and fixer-uppers cost money. Where will you get the funding for this hobby? Although your fleet may turn into a money-maker eventually, that value doesn't help you now, and you don't want to go into debt, no matter how much you love car collecting.
Head to the car shows.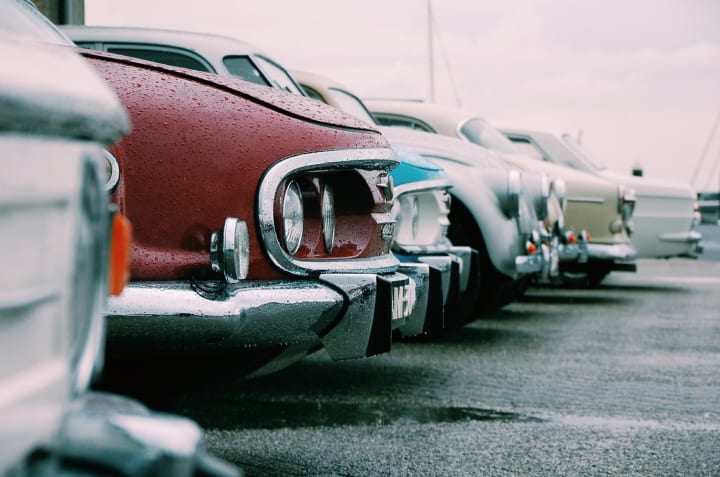 Car shows are excellent venues for finding and buying all sorts of vehicles. Once you become a car collector, you may one day display your hard work at a show, as well. In the meantime, you have the opportunity to network with other collectors, share information about mechanics and scrap yards, and pick everyone's brain about where to locate the automobiles in which you're interested. Word-of-mouth is a common form of communication for this hobby. Don't be surprised if you meet a guy who knows a guy who can get you a deal.
Cultivate an interest in history.
Jay Leno, famed for his car collection as much as his comedy, has excellent advice for anyone looking to become a car collector. His top tip is to sometimes buy a car because of the story attached to it (the most obscure cars in Jay Leno's garage will prove that to you). Researching the history of a vehicle is helpful in another way, as well. Mainly, you don't want to buy something that's been damaged in the past. Some repairs are fine, but knowing a car's history can reveal anomalies. You don't want to buy an old GTO only to discover that none of the parts are authentic.
Search for spare parts.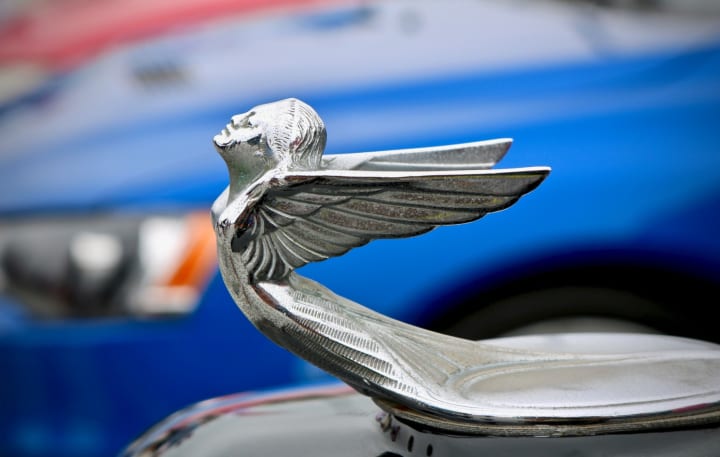 Every car collector has a place. They know where to go to find the doors for a 66 Mustang or the hood ornament for a 1970s Jaguar roadster. You may not decide to fix up the cars in your collection yourself, and that's okay. However, in time, you're likely to need spare parts for something. It's easier when you know where to go before you ever purchase your first car. Consider joining a classic car club. At the very least, create a network of enthusiasts who are willing to trade information about used car dealers, private owners, and the perfect places for parts.
Be prepared to maintain your hobby.
You have a responsibility when you become a car collector. It's up to you to keep them in mint condition, regardless of cost or inconvenience. Whether you hire a mechanic to take care of upkeep or learn how to do it yourself, you can't just let your cars sit in the garage, deteriorating over time. You're making a commitment, and you have to uphold your end of it. Otherwise, the value of your collection may dwindle, and there will be no way to bring to life a hobby you may have always been passionate about.
how to
Lover of gangster films and worried about the future of artificial intelligence.