Do You Wish to Own a Vintage Motorcycle? Then This Checklist Is All You Need
Owning a vintage motorcycle sounds like a dream, but it requires a lot of care, maintenance and hard work on your part.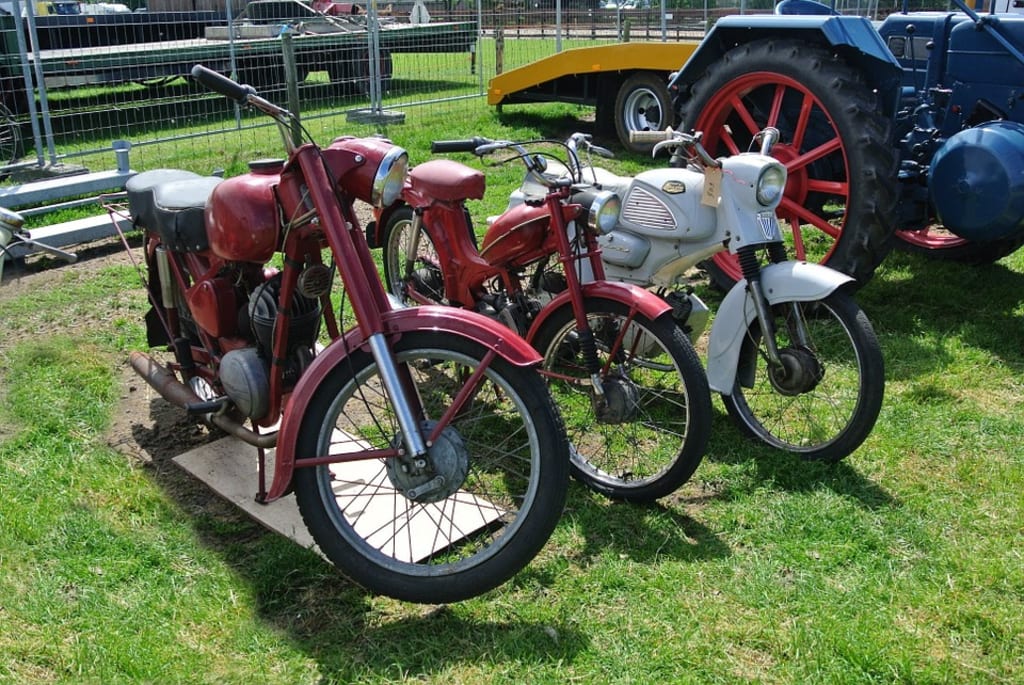 Owning a vintage motorcycle sounds like a dream, but it requires a lot of care, maintenance and hard work on your part. If you are looking to purchase a vintage motorcycle, then you may want to take a close look at the checklist provided below. This checklist is geared for beginners and it should enable you to discover more about vintage motorcycles and how to take better care of them as well. So check it out:
Old Is Not New: The first thing that you need to realize is that a vintage motorcycle is an old motorcycle and it is not brand new. So you may not be able to eke much speed out of your vintage motorcycle unless it happens to be a Harley, and even then, it needs to be in pristine condition. Moreover, old bikes do break down often and need more in terms of maintenance and care. This is something that you need to carefully consider before opting to purchase a vintage motorcycle. If your mind is still made up, then you may want to search online for vintage electric bikes and check out the various bikes listed in the results.
It Will Cost: If you think that you can scrimp and save by purchasing a vintage motorcycle, then you are in for a shock of sorts as the opposite happens to be true. Vintage motorcycles often come with expensive price tags that have no relation either to the make or to the product itself; the price tag on a well maintained Harley should soon set you right. The fact is that vintage motorcycles are generally considered to be expensive, but there are a few vintage motorcycle companies that sell vintage bikes at affordable rates. You may want to do some digging online and shop around until you come across some reasonable rates. Just keep in mind that if a vintage bike is listed at dirt cheap prices for no reason at all, then you can bet your last dollar that it would be a basket case.
Check the Bike: When it comes to vintage electric bikes or any other vintage bikes, you will need to test them out before you hand over your cash. Normally with brand new bikes, they are factory tested and you can usually rely on these. But these happen to be vintage motorbikes that were factory tested around the time they were built which, was way back in the 1970s. So you need to test drive them to make sure that the vintage motorbike functions as it is supposed to. Make sure that you check all the vitals and that it is all functioning seamlessly without any hitches. Once you have confirmed that the bike is indeed working properly, you can then go ahead and fork out your cash.
Documents: Once you have paid the price, make sure that the title transfer takes place and that the merchandise is accompanied by a clear title document. You must also read up on the various ways that you can take adequate care of your vintage motorcycle and ensure that you maintain the same in pristine condition at all times. You can take your bike to your garage for a thorough check-up and fine-tuning, and repairs (if required), and you may also want to get insurance for the vintage bike. Once that part's handled, and the bike outfitted with your license, you should be able to take it out in traffic.
Custom Add-ons: You can go in for custom add-ons to your vintage motorbike, but you may also want to keep in mind to retain that original vintage look, as it is.
These are some of the things that you would want to keep in mind as you go about purchasing your first vintage motorcycle. Remember that you need to go in for regular and periodic maintenance checks and get the same looked at your garage. This should help you avoid any issues from developing and to take the required action, as needed.